Usually Ford Taurus cars don't come with daytime
running lights. But this customer found a way to decorate his car with the thin iJDMTOY
Audi style

LED strips. He fit it in
between the gap of his headlights to make for an impressive

LED DRL strip.
The
product we carry at iJDMTOY is a thin, waterproof, Audi style led strip that is
flexible. You can stick to your headlights, on your bumper, etc. any way you
like.
Use it for additional lighting, for lighting
when your headlights are off, of simply to give your car a look unlike any other
cars, like the Ford Taurus below.
Good job on this customer who was able to find
a creative use of these led strip lights. They look really nice.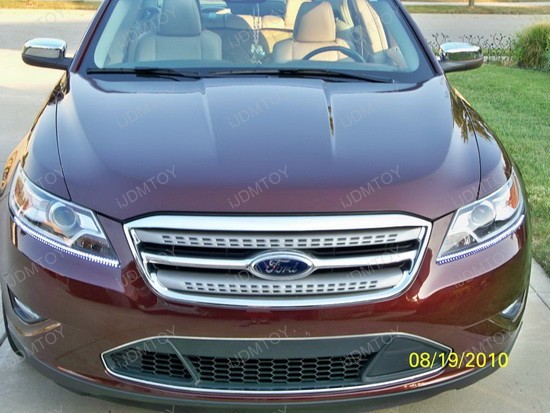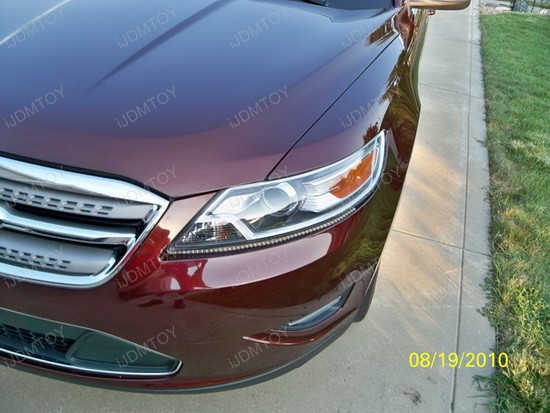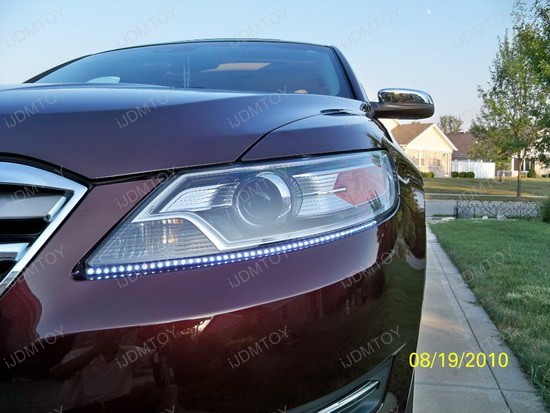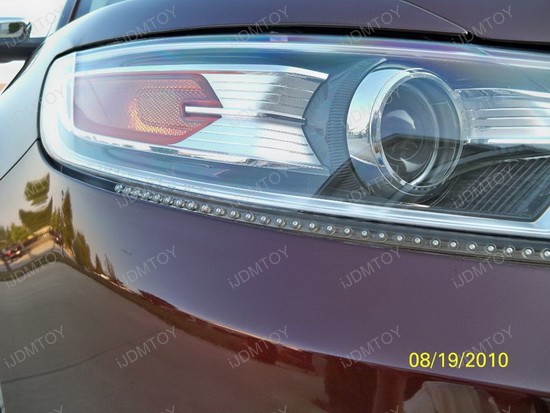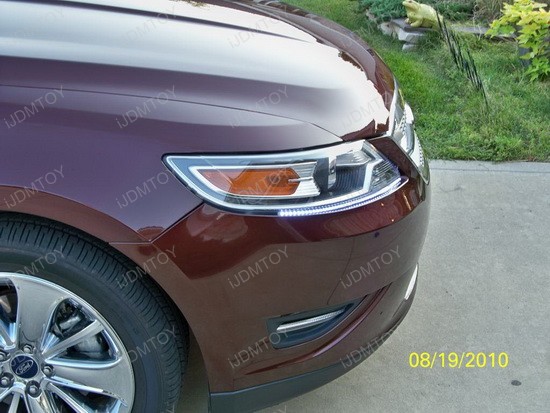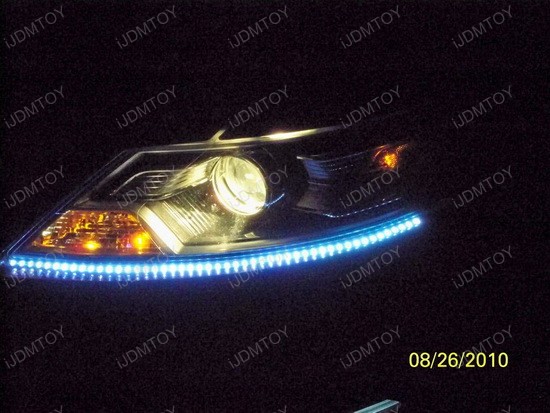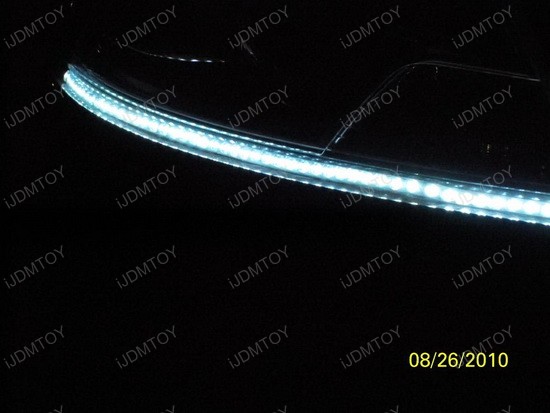 Featured product: Audi Style LED Strip Lights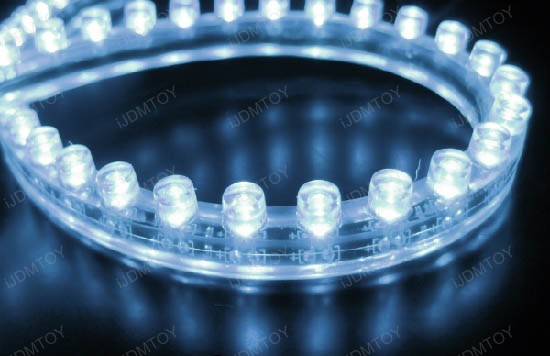 For more product pictures, please visit our Pictures and Video Gallery.
You can also find useful information on iJDMTOY Tech Support, Installation and DIY Guides as well.
Brought to you by iJDMTOY.com, the one stop store for all your Super Bright LED Car Light needs.