A customer was trying to replace his parking lights in the front of his car. The parking lights are usually on or near the headlights. Many people like customizing their cars either to change out the colors of their lights or just cause it's a hobby.
This customer took out his 2010 Toyota Prius OEM parking lights and then used iJDMTOY 16-SMD T10 LED bulbs to replace the yellow filament stock bulbs.
If you like this look, you can try it for your car. Our LED bulbs are typically brighter than OEM bulbs but the main difference is a few things: the LED light is whiter (also can be blue, red, etc. depending on the application), the LED bulbs use less energy, and the LED bulbs don't run as hot as the standard bulbs that come with the car.
See the before and after picture and you could tell the all white look of LED bulbs is more modern and streamlined – usually makes your lights stand out, especially when you have the headlights on as well. It is a much cleaner look compared to the yellow which washes out the color.
If you need more help on installing our LED parking lights on your car, we have a guide based off a Lexus IS and another guide based off a Mercedes E class on how to install these LED bulbs.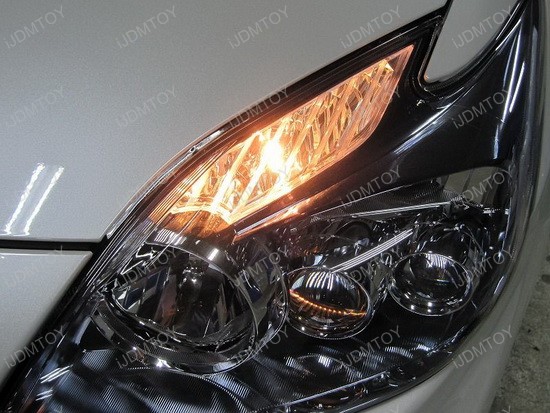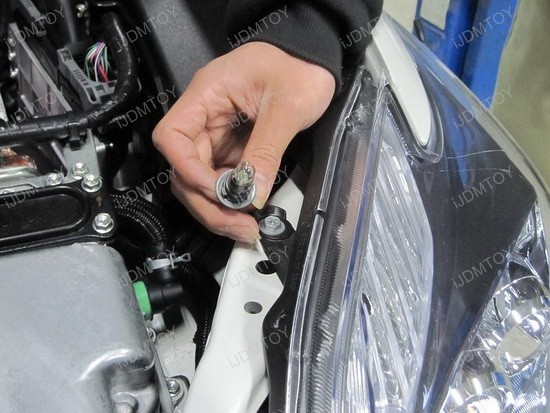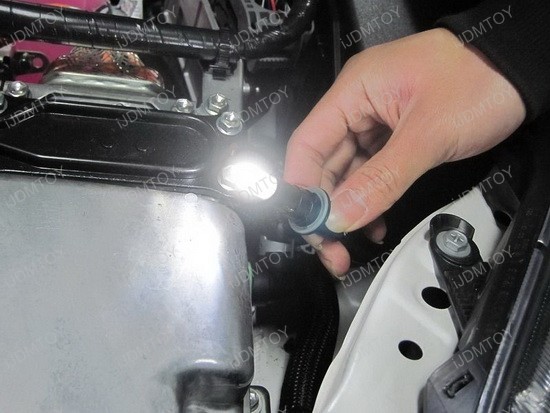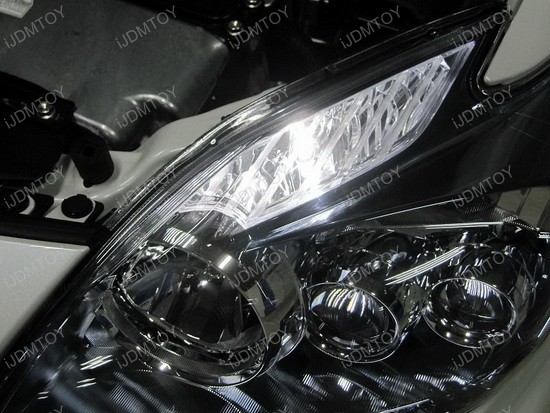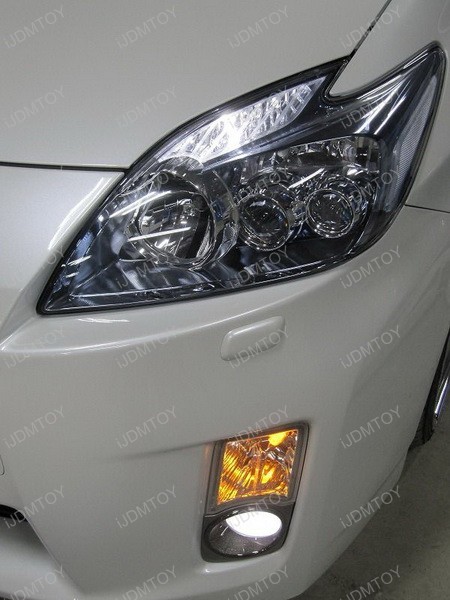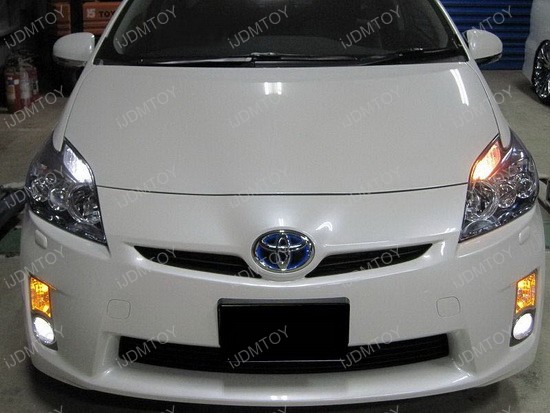 For more product pictures, please visit our Pictures and Video Gallery.
You can also find useful information on iJDMTOY Tech Support, Installation and DIY Guides as well.
Brought to you by iJDMTOY.com, the one stop store for all your Super Bright LED Car Light needs.