Our customer installed iJDMTOY LED strip lights on the front underside of a headlight frame, taping it to the side where the bottom edge is. The LED strip lights he installed mimic the LED strip lights on an Audi R8. You can measure it out and cut it every three LED pieces. The Audi style LED strip light he purchased is 20 inches and features 21 SMD LED lights so you can adjust it according to your application.
You can see from the picture the customer removed the lens cover from the backing before applying the LED strip. That should be the ideal situation if you want to tuck it into the headlight lenses. After you put the cover on, it masks perfect and looks just like it was factory installed.
You can see the nice detail of the LED light strip on the headlight lenses. For more applications, please visit our website our check our other blog posts regarding led strips placed on bumpers. These Audi style LED strip lights are featured on a 2008 Infiniti G35.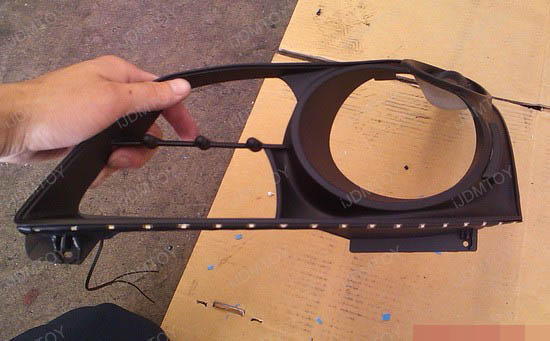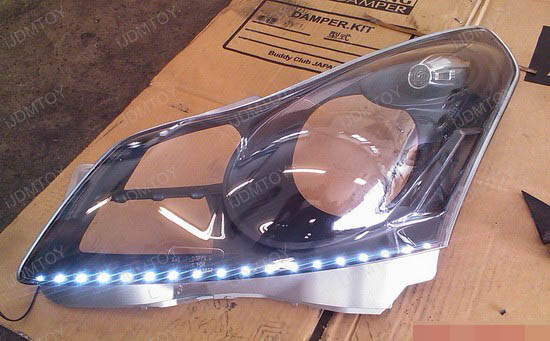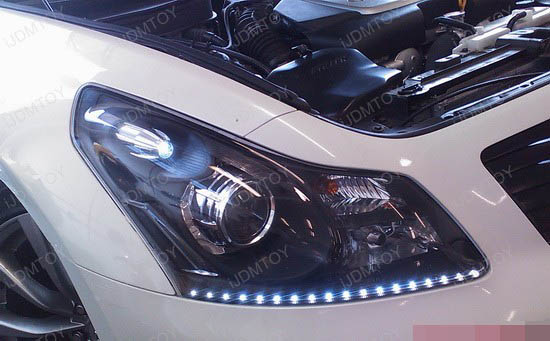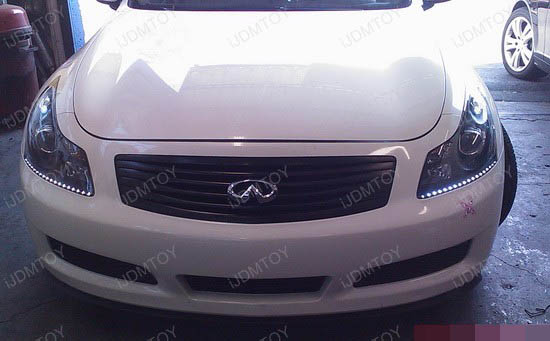 Featured product: Audi A5 R8 Style LED Strip Lights | LED Headlights | LED Driving Lights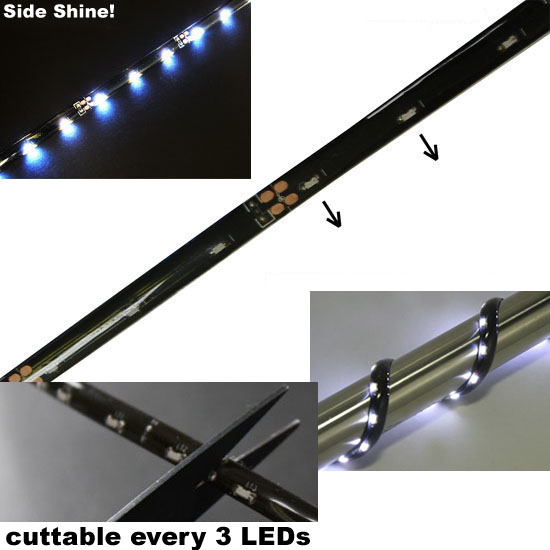 For more product pictures, please visit our Pictures and Video Gallery.
You can also find useful information on iJDMTOY Tech Support, Installation and DIY Guides as well.
Brought to you by iJDMTOY.com, the one stop store for all your Super Bright LED Car Light needs.