If you're wondering do these headlights originally come with LED strips – the answer is they do not. But they look super cool though.
Originally, the BMW M5 – to this day – has not had LED strip lights under their headlights in this fashion. In fact, if you look the cars out on the road, the only few cars that carry LED strip lights under the headlights are the Audi A5 and R8 and a few others.
The best thing is you can customize your headlights to have them on for looks during the day or night. These LED strips are like the Audi R8. It's much more flexible looking than the A5. In fact, I think it looks better if LED lights are allowed to curve with the car.
I believe the BMW below looks much better with a touch of LED strips installed.
If you install these "R8" strip lights, the lights should be facing out. Due to SMD chips resting on the edge of the strip, they will appear to be attached to the lenses if applied correctly.
Check out the pictures of the 2006 BMW E60 M5 below. If you like this you can find these strip lights and other material on our website simply by following the clickable link.
Should you have any questions about installing this product, we also have tutorial guides with instructions and pictures on how install it.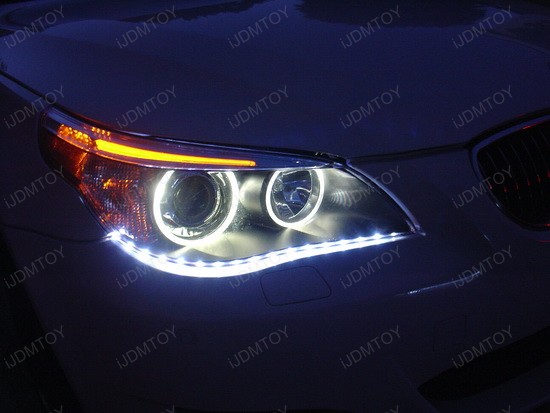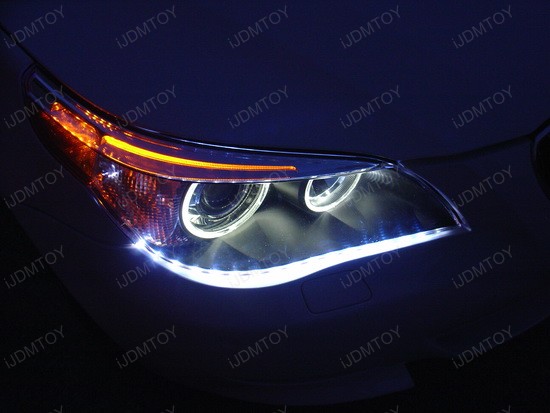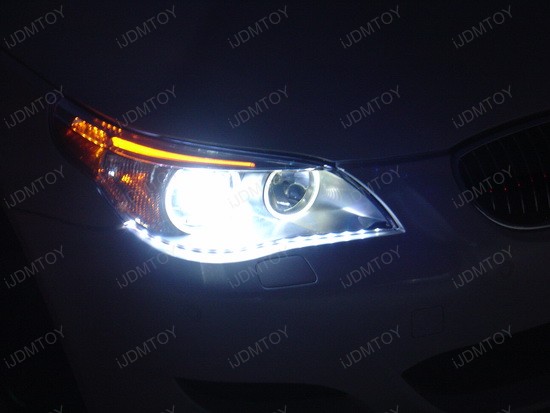 Product: Audi R8 style LED light strip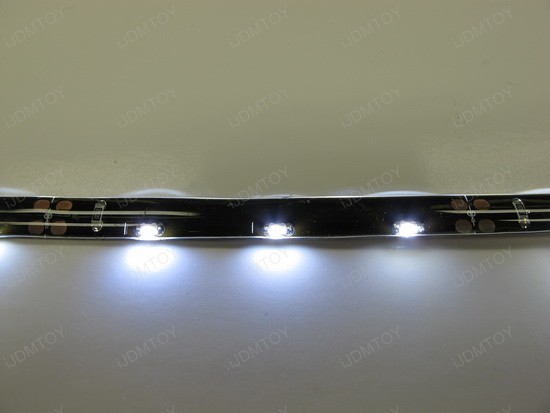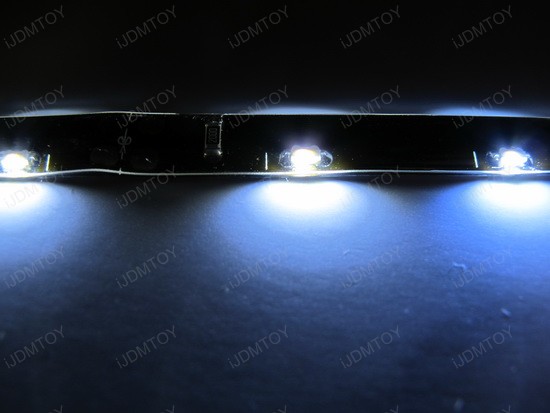 For more product pictures, please visit our Pictures and Video Gallery.
You can also find useful information on iJDMTOY Tech Support, Installation and DIY Guides as well.
Brought to you by iJDMTOY.com, the one stop store for all your Super Bright LED Car Light needs.