iJDMTOY has 20" thin but flexible Audi style LED lighting strips for decorating headlights, the front of the car, or inside. Twenty inches long, these flexible LED strip lights can curve around the headlights or body to have a close fit. Using slim side shine SMD pieces, the light is not too large but powerful enough to shine brightly. The lights can be customized for the interior or used as the Audi style LED headlights featured on a BMW 535i (see below).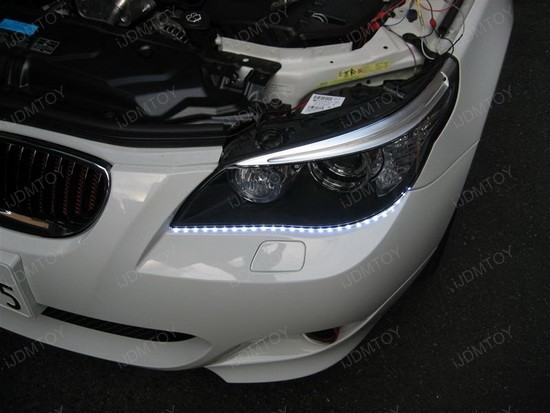 Follow our links to purchase the product: SKU59 Audi Style LED strip lights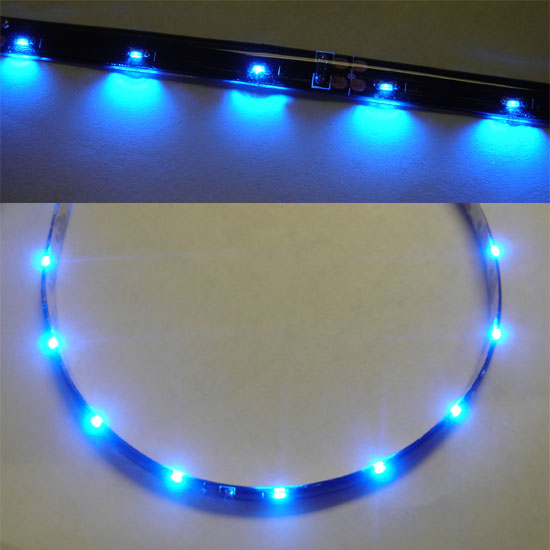 (Audi side-shine LED strips shown in ultra blue) available in xenon white also.
For more product pictures, please visit our Pictures and Video Gallery.
You can also find useful information on iJDMTOY Tech Support, Installation and DIY Guides as well.
Brought to you by iJDMTOY.com, the one stop store for all your Super Bright LED Car Light needs.