A few pictures of the 2009 Audi TT. As you could see below, the lights on the Audi TT are LED. But to have good LED lights, you need to get error free LED bulbs for European vehicles. These LED license plate lights have CANbus load resistors that properly install when put into European vehicles.
The LED lights installed are 2-SMD high power LED with 5050 SMD Cree chips, the leading manufacturer of LED lighting. We are pleased to carry this quality product at iJDMTOY.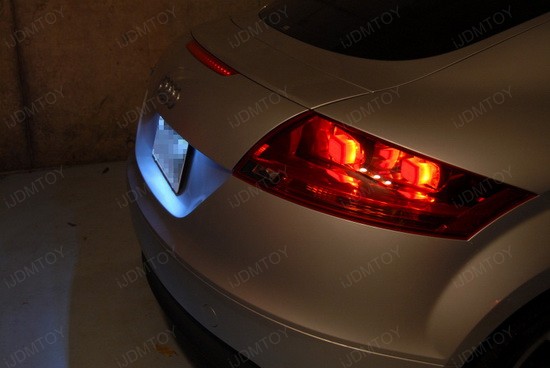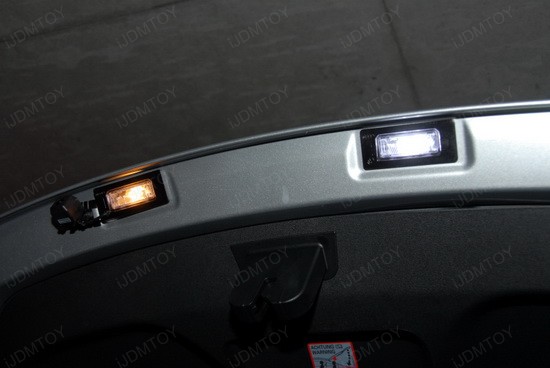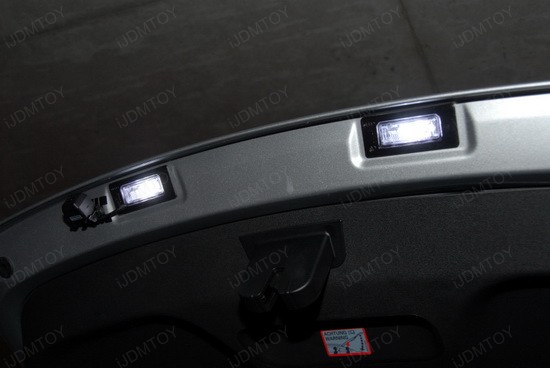 Featured product: 6418 error free LED bulbs for license plate lights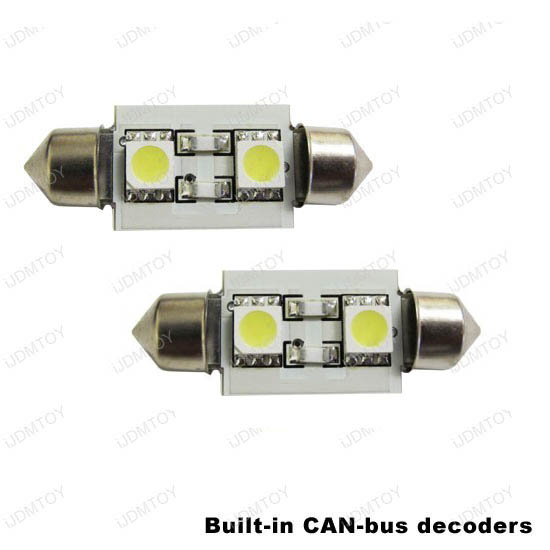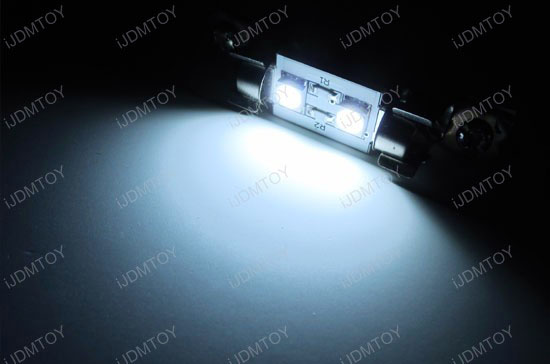 For more product pictures, please visit our Pictures and Video Gallery.
You can also find useful information on iJDMTOY Tech Support, Installation and DIY Guides as well.
Brought to you by iJDMTOY.com, the one stop store for all your Super Bright LED Car Light needs.