To match your car lights, you should use LED lights in the front and in the back. For instance if your parking lights are white and headlights are xenon you better get license plate lights to match. We recommend LED license plate lights in the error free variety for Mercedes, BMW, Audi, and other European vehicles.
The LED lights we carry have a 6000K LED output range equivalent to many of the HIDs we carry. With error free lights, you get a CAN-bus controller so European onboard computers won't trip out over the LED power wattage. Most of our products that carry OBC error free controllers are specially made for European vehicles.
Below, the Mercedes Benz C300 has our xenon white error free LED. The W5W LED bulb has side-shine LED that will perfect match some housings. It uses a high power 5050 SMD Cree LED light and is able to generate enormous light output.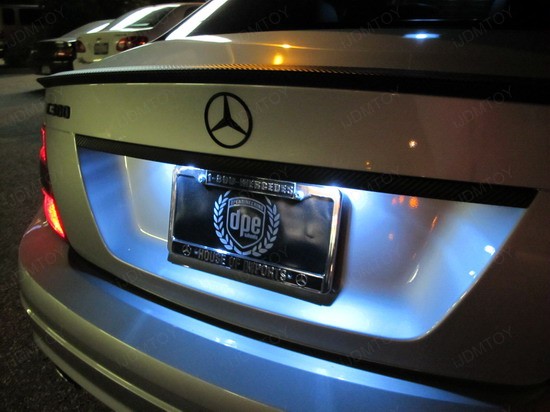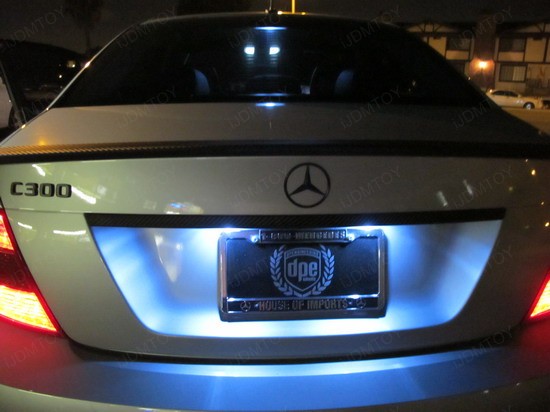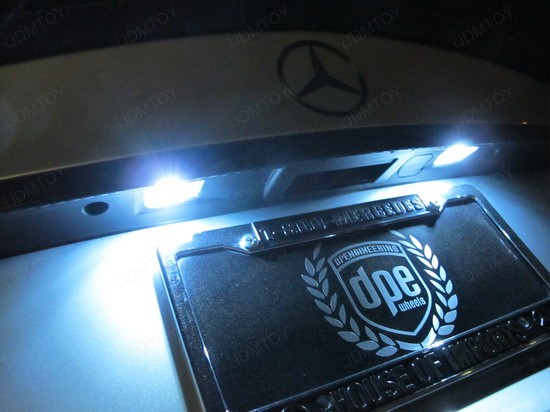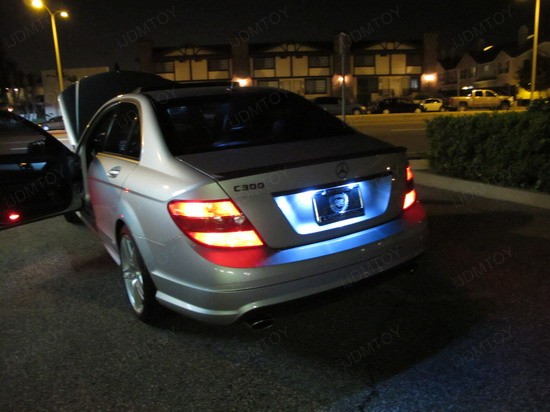 Featured product: W5W Error Free LED Bulb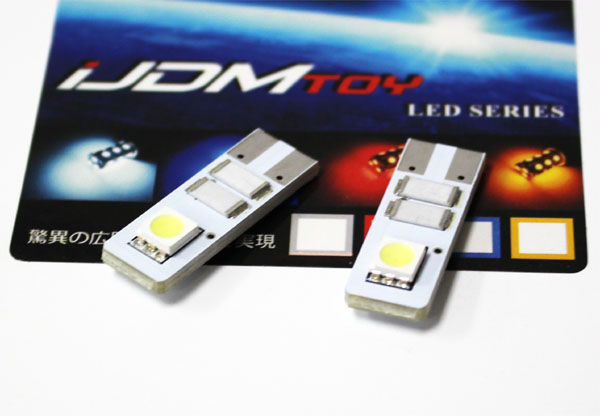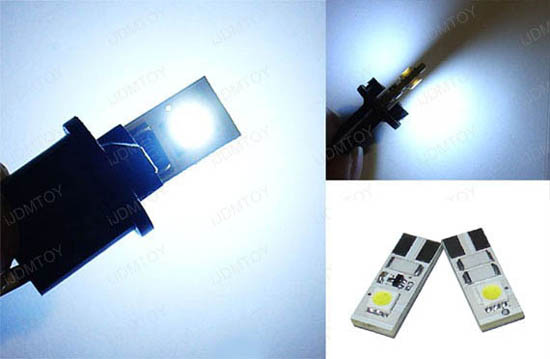 For more product pictures, please visit our Pictures and Video Gallery.
You can also find useful information on iJDMTOY Tech Support, Installation and DIY Guides as well.
Brought to you by iJDMTOY.com, the one stop store for all your Super Bright LED Car Light needs.