IRecently, we have done an installation for a customer on his 2011 Toyota Sienna for daytime running lights. This customer is extremely happy about this new mod, by getting these LED bulbs, the stock DRL gets a great match with his HID headlights aside.
The product we installed for him are: 68-SMD 9005 LED bulbs with 68 pieces super bright 1210 SMD LED lights all around. This 9005 LED bulb is directly plug and play replacement for his stock 55W 9005 (aka HB3) halogen bulb for daytime running lights.
This aesthetical "add-up" will transform the stock yellowish halogen daytime running light bulbs into a beautiful and exact 6000K ultra white HID look without paying the HID price and modification.
Below are some pictures we tool in front of our store after the installation of these 9005 daytime running lights, you guys can take a look and hope you guys like this.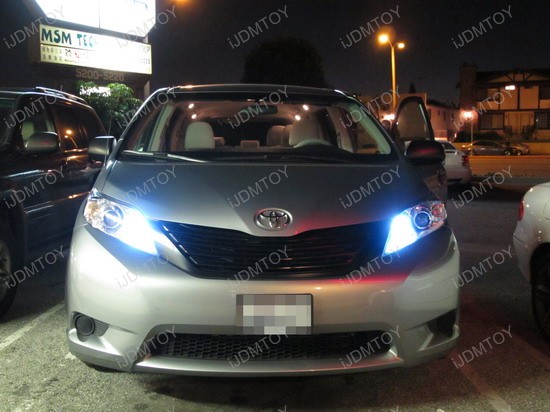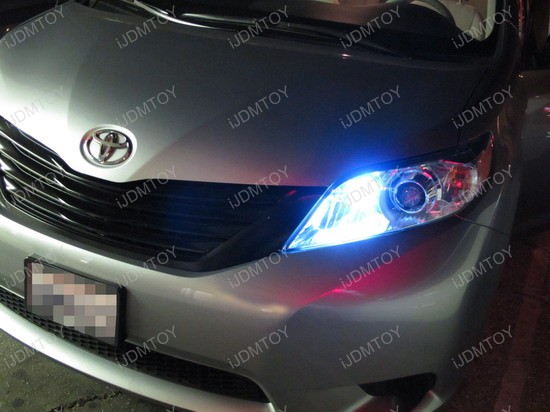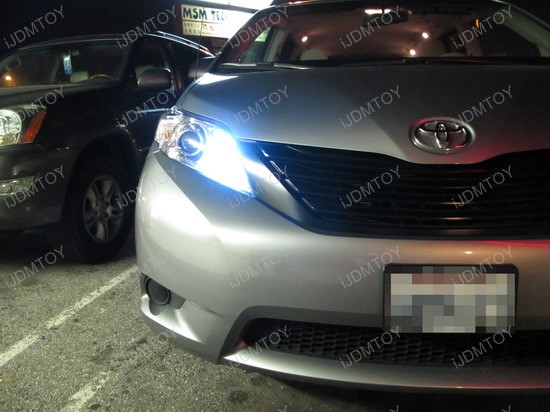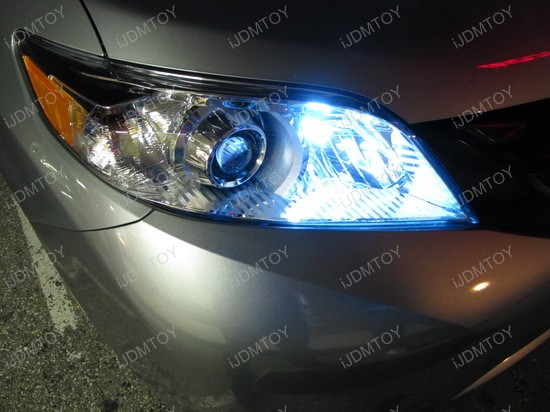 If you are interested at this product, you can buy 9005 LED bulbs here.