The high quality 5-SMD T10 LED bulb is one of our bestselling LED bulbs.
Most of our customers ended up getting extras after trying their first pair.
Colin, our best friend and one of best customers, upgrade his car interior lights with LED bulbs soon as he got his new Nissan Junk.
Here he shared some pictures of his new Nissan Junk LED lights.
Each Hyper Flux T10 bulb contains 5-pieces high quality bright 3-Cell 5050 Cree Made Surface Mounting Tech (SMT) SMD chips.
Compared to those blue color painted tungsten bulbs, LED interior bulbs last longer and consume less power of your car.
This 360 degrees shine LED bulb is also a direct replacement for parking city lights, side marker lights, and license plate lights.
See how the car looks with the new LED dome lights.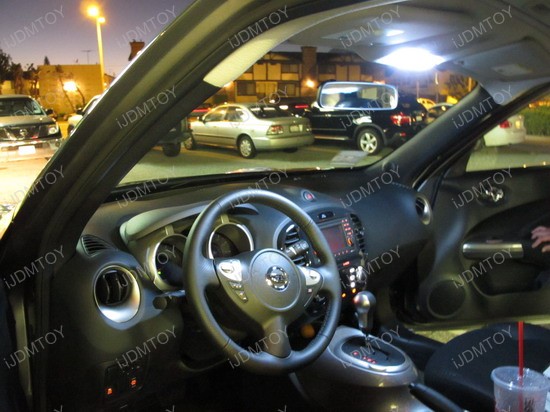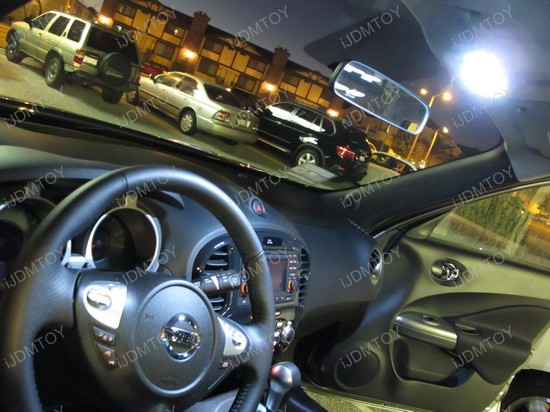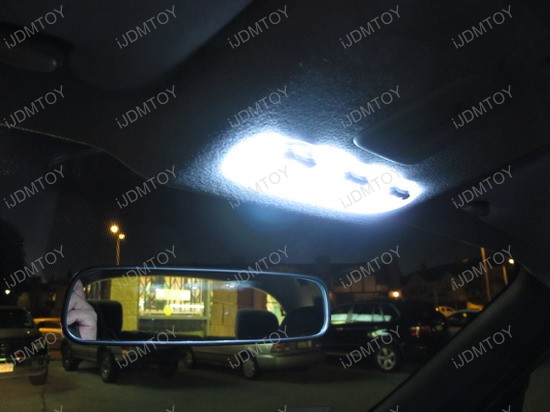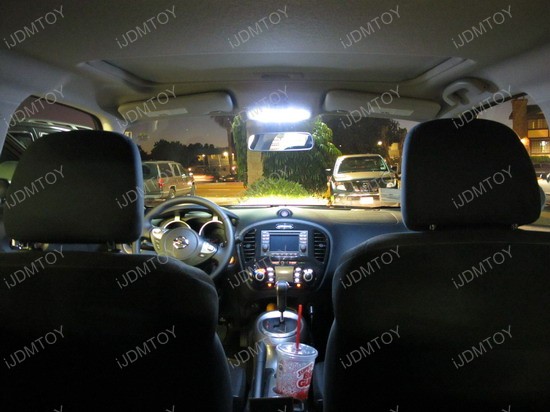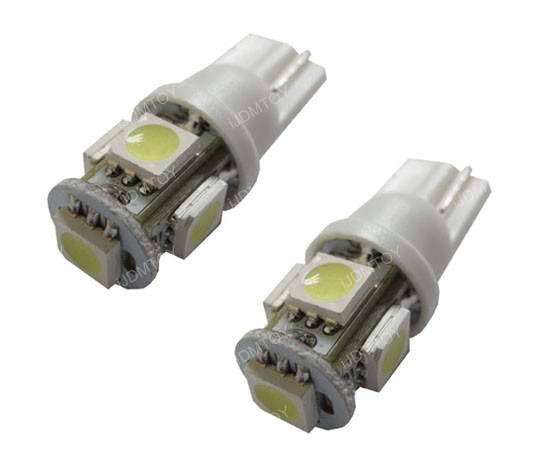 We carry Xenon White, Ultra Blue or Brilliant Red 5-SMD T10 LED bulbs in stock.