The new version of wireless 7-color
LED underbody kit
is now available at iJDMTOY.com, and We will continue offer the new product with the same price.
The upgraded LED bulbs will be much brighter than the previous version with more flexible circuit board to prevent any damage causing by bending the LED strips extensively. The failure rate has been reduced to as low as 0.5%.
With a easy to use control module and a wireless remote control, you can adds multicolor underbody lighting to your vehicle. The remote control offers 7 solid color modes, 23 flash effects and can sync the flash patterns to the music played in your car.
The LED strips last longer than the traditional neon strips and gives you endless underbody lighting options at a great price.
To add more personality to your vehicle, this LED under car kit is your best choice.
Hope you enjoy the pictures – 2005 Nissan 350Z with LED underbody kit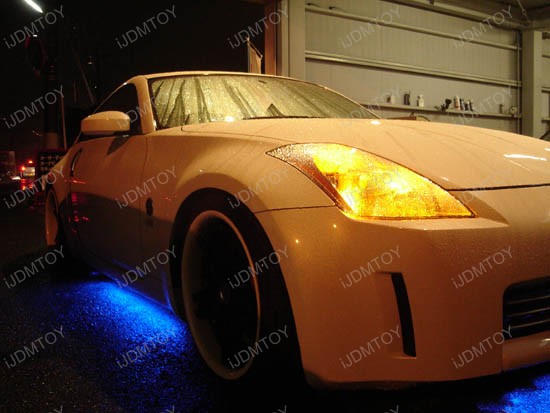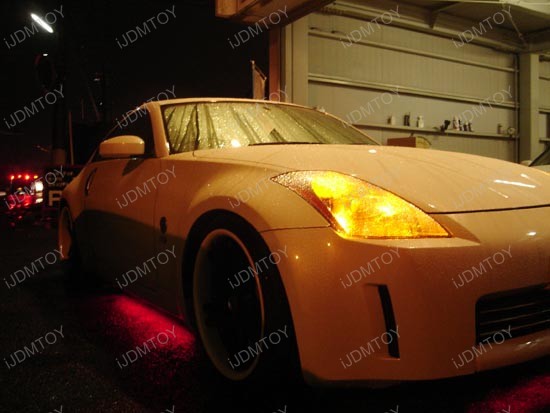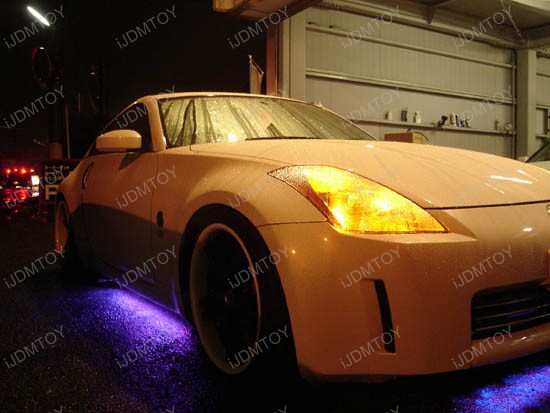 We will feature a spring break deal for all LED underbody kit on our website. Stay tuned!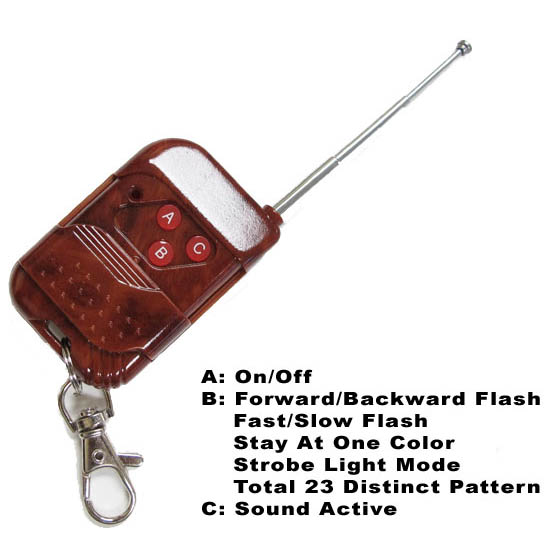 More pictures and customer reviews available on the product page: LED Undercar kit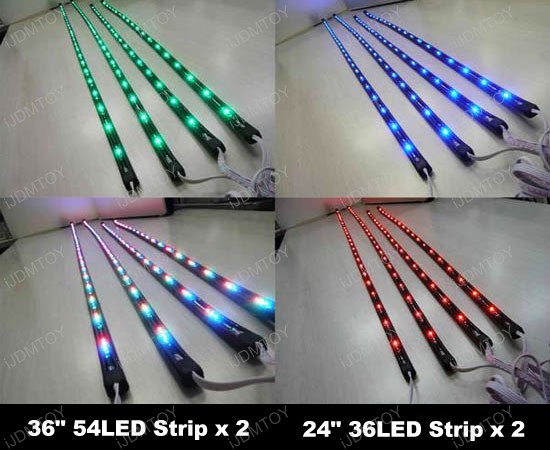 Brought to you by www.iJDMTOY.com, the one and only one automotive accessories store for all your Car LED Lights.