I run into a 2004 Infiniti G35 Coupe in a parking lot installed our high power LED daytime running lights. If you are the owner of this Infiniti, please contact us immediately. We have a special deal for you!
This Hella LEDayLine Style DRL is our best selling LED product, and it's currently on sale. With less than a hundred bucks, you can get the high power lighting output that shines even during daytime.
The 5-LED DRL kit is a universal fit product that can be used for any cars, SUVs or Trucks. As you can see in the pictures, they are commonly installed in between the bumper grille or below bumper to work as as DRL lights or driving lights.
The kit is plug & play: each set comes with a DRL relay harness and mounting brackets. You only need to take off the grill plastic piece and mount the LED lights in between the grill plastic gap.
Our LED daytime running lights are ideal companions for your DTM bumper. The Lights installed on the Infiniti G35 Coupe is 8inches 5-LED, you can also find model-specific DRL for your bumper.
The gallery should give you an idea how your car will look like. Enjoy!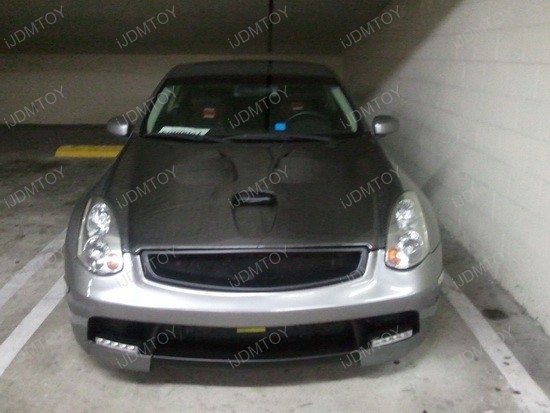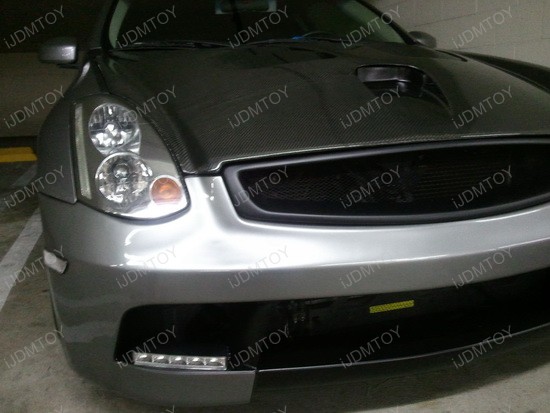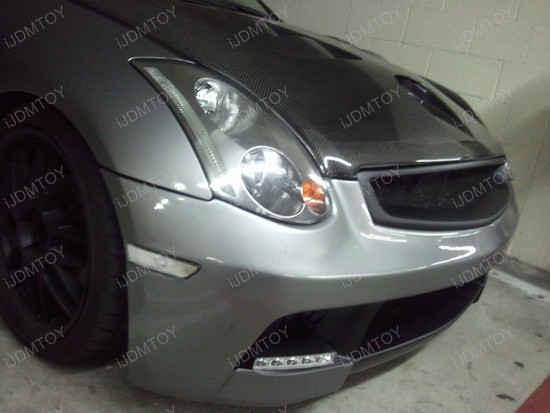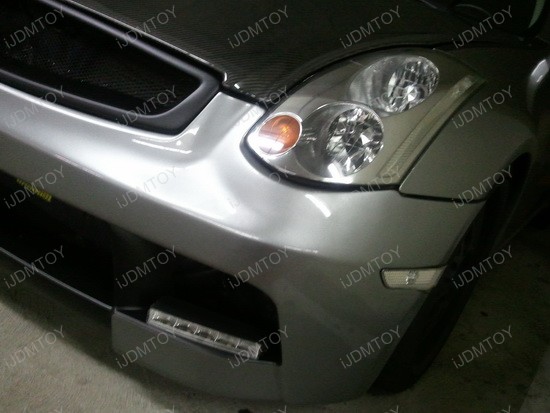 More pictures and customer reviews available on the product page: Hella LEDDayline style DRL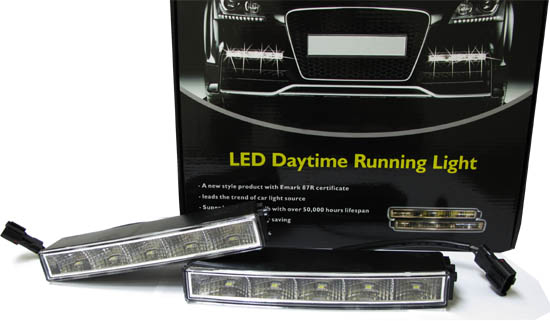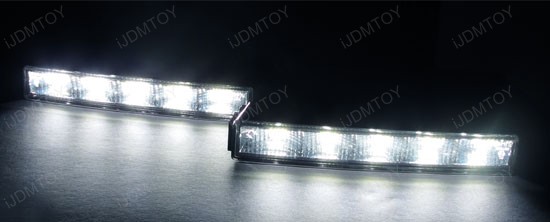 For step-by-step installation guide, please visit the product page: LED Daytime Running Lights
Brought to you by www.iJDMTOY.com, the one and only one automotive accessories store for all your Car LED Lights.