The Mercedes-Benz G class attracts much attentions with its BRABUS LED daytime running lights under the main headlights. The lights lend the car a renewed styling and increase the safety factor. Having a pair of BRABUS style LED DRL installed on your car will definitely add a sexy Euro look to your vehicle.
IJDMTOY's BRABUS style LED bulb is the most cost effective and high quality after-market LED bulbs.
Each lamp is measured at 7.50" (L) x 1.25" (H) x 1.75"(D), and consists of 5 pieces Super Bright 1W High Power LED lights. These super bright LED lights are the perfect add-on for lighting up the exterior of your car.
The LED daytime running lights kit also comes w/ mounting bracket which makes the installation much easier: You can mount the lamp below the bumper or below the bumper grill. The installation can be finished in less than an hour, but the effect is far beyond a simple DIY.
One of our customers purchased this LED DRL kit for his 2004 Infiniti G35, and amazed at the lighting output.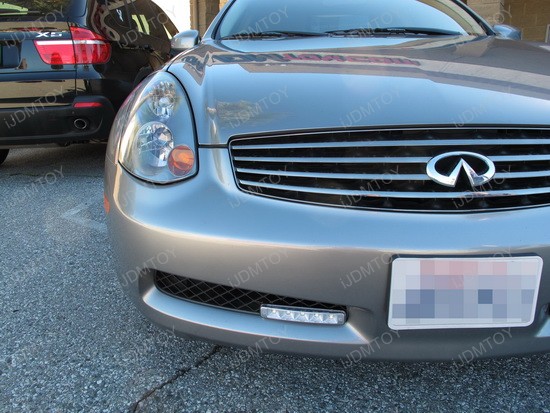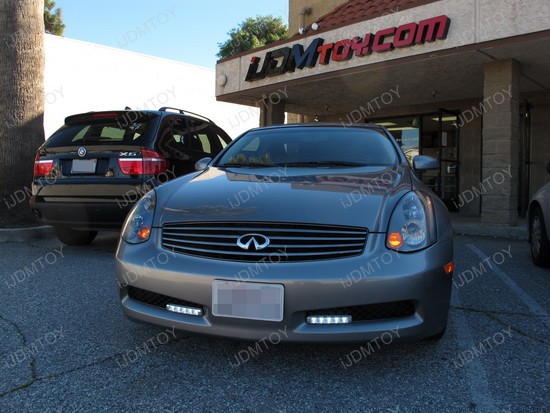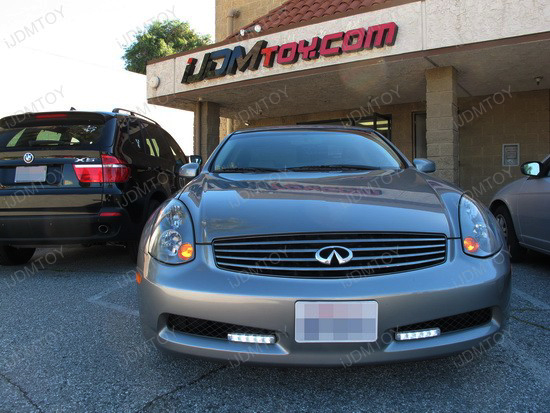 iJDMTOY is having a HUGE SALE on all LED DRL on its websites iJDMTOY.com
With promo code "DRL30," you can enjoy 30% OFF discount on all Daytime running lights product.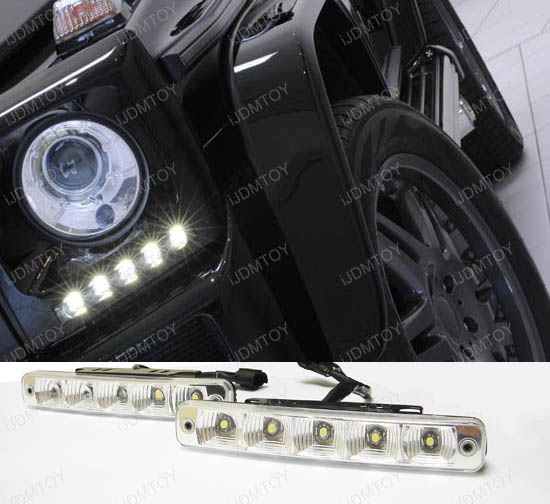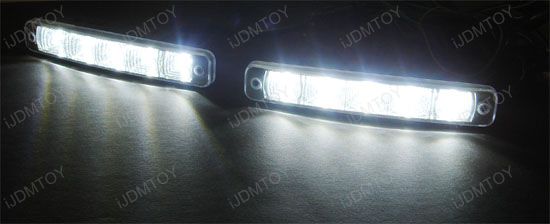 Brought to you by www.iJDMTOY.com, the one and only one automotive accessories store for all your Car LED Lights.