If you want to improve your safety as well as your car style, these Mercedes LED daytime running lights (DRL) are your best bet. iJDMTOY offers top quality after market LED DRL kits for Mercedes C-class. Our LED DRL kits come in a variety of shapes and sizes to help you personalize your Mercedes.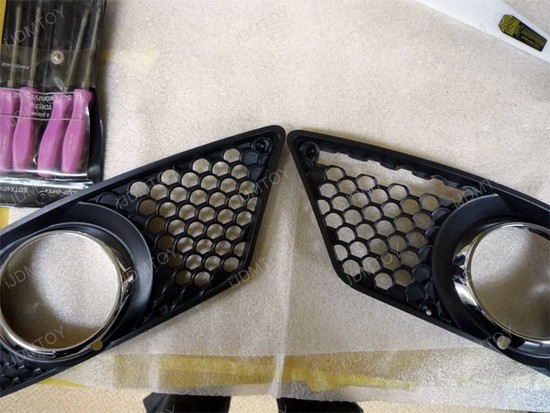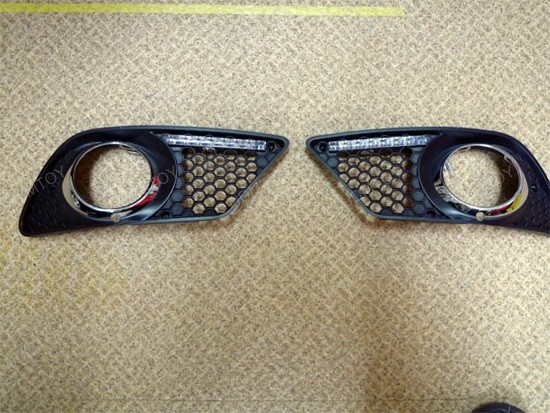 iJDMTOY's 6-LED daytime running lights is a universal fit product and can be installed behind the grill, below engine bay, or under the bumper. Be creative in designs to achieve your personal style and desired look. Each LED DRL kit comes with a set of adjustable brackets, so you can glue the lamp to the top or bottom flange. If you want to center the LED in the grille, you need to cut a same size opening in the grille face and insert the LED lights as showed in the photos. Our LED lamp is 4.5" (L) x 0.48" (H) x 1.10" (D). Measure to see if it will fit your bumper and grille.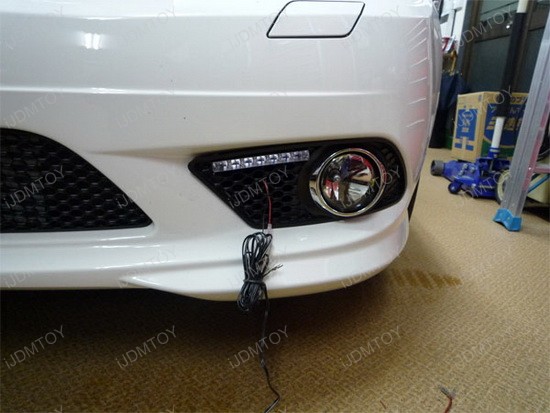 There certainly is a sense of luxury and refinement that is inherent in a car as remarkable as a Mercedes C-class. iJDMTOY's specially developed LED bulbs will add exciting cutting-edge details and individual styles to your car.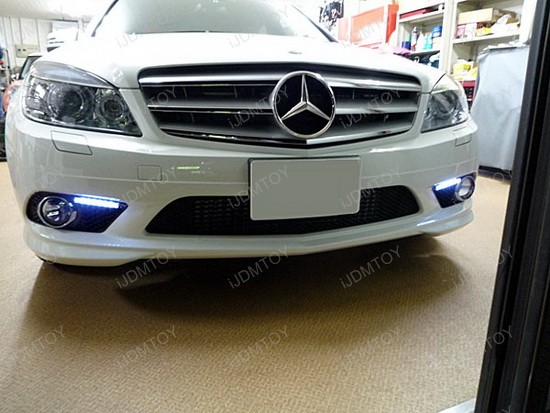 Each LED daytime running light kit comes with double-side tapes, mounting brackets for installation and manual printed on the back of the package.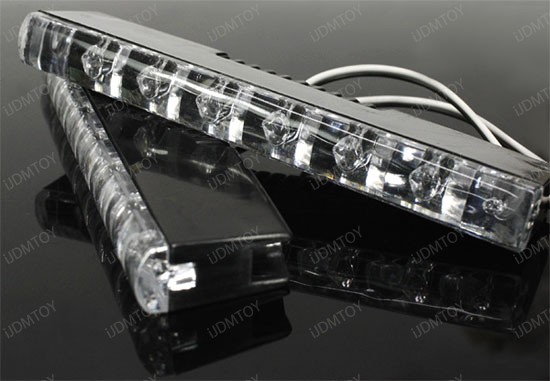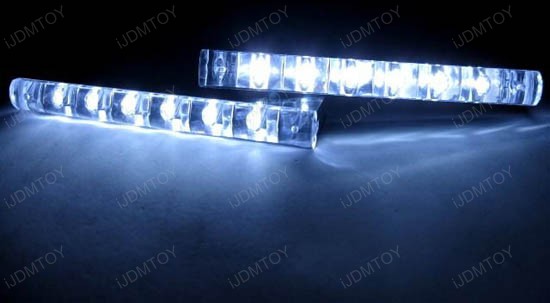 Brought to you by www.iJDMTOY.com, the one and only one automotive accessories store for all your Car LED Lights.