If you drive a Chevy Camaro RS or SS, the exterior lights can be a big deal. The entire Camaro look is capped off with deep-insert eyes: you've got super bright HID headlights with a glowing LED halo rings. But the yellowish factory fog light bulbs look a little out of place in the iconic design.
This is one of the most frequent questions we got from our customers. The LED foglight mod will take less than an hour, and eliminate the yellowish look of the factory bulbs. iJDMTOY's high quality P13W LED bulb is the direct replacement for 2010 and up Camara RS or SS models' stock fog light bulbs. The P13W contains 18 high power SMD which provide bright white light that is visible during daytime. As you can see in the pictures, the LED lights really make a difference in lighting up the front and perfectly fit the halo rings and long hood. All in all, our P13W LED Camaro foglight increases the appearance and functionality of the your car tremendously.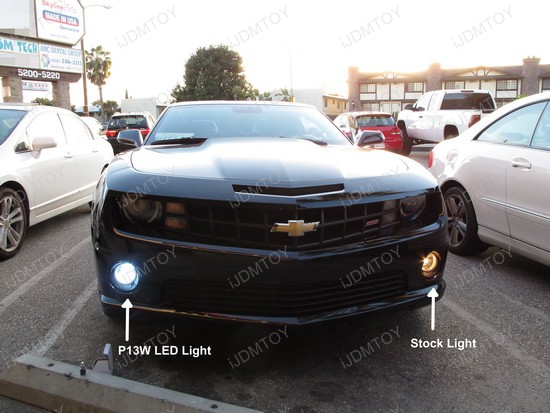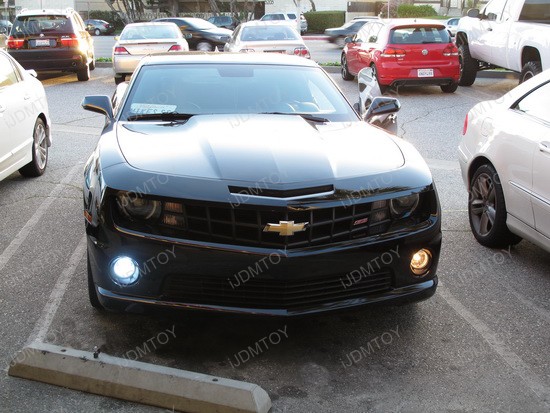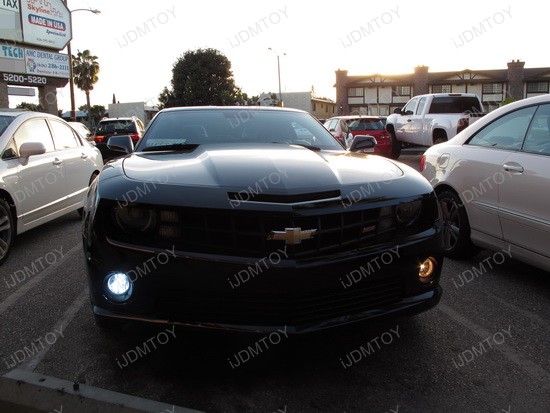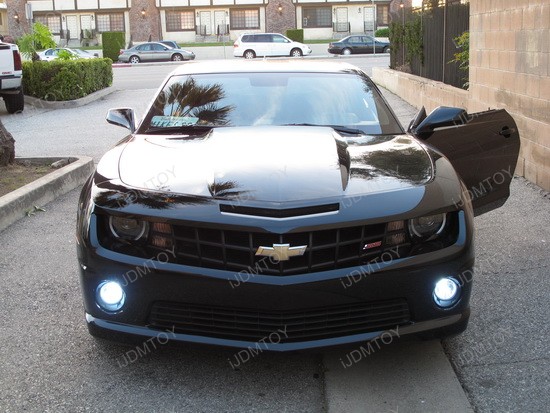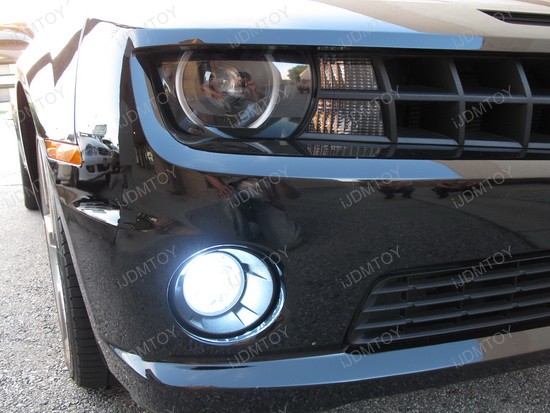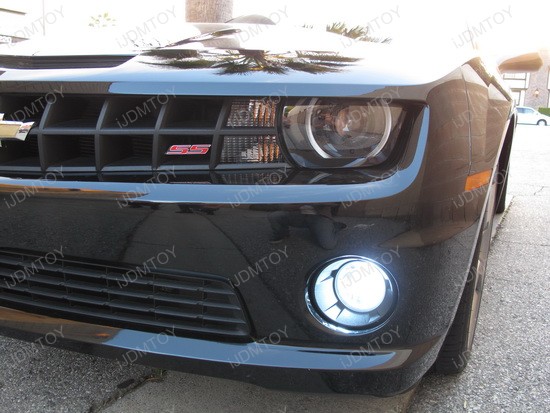 Tips: If you drive a non-RS model Camaro, you will need a pair of 5202 LED bulb for daytime running lights.
iJDMTOY is featuring a LED Daytime Running Light special deal on its website. All LED DRL kits are eligible for a 30% off with promo code DRL30. Check this time-limited offer.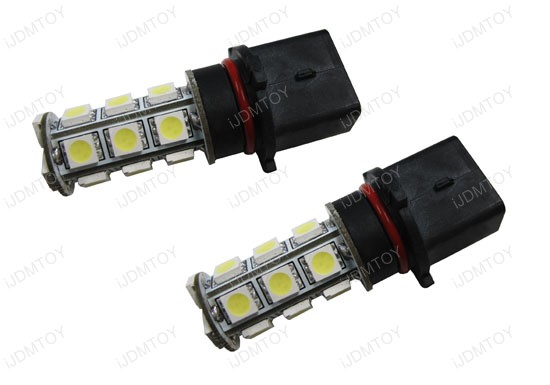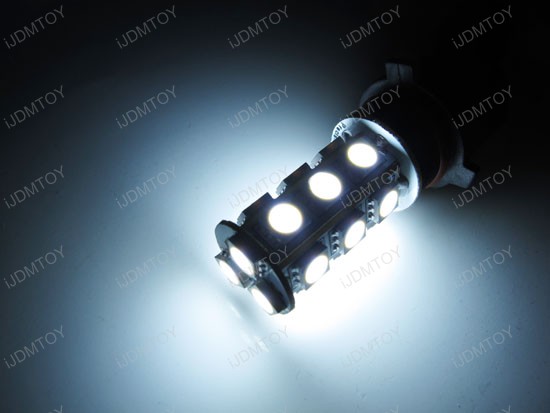 Brought to you by www.iJDMTOY.com, the one and only one automotive accessories store for all your Car LED Lights.