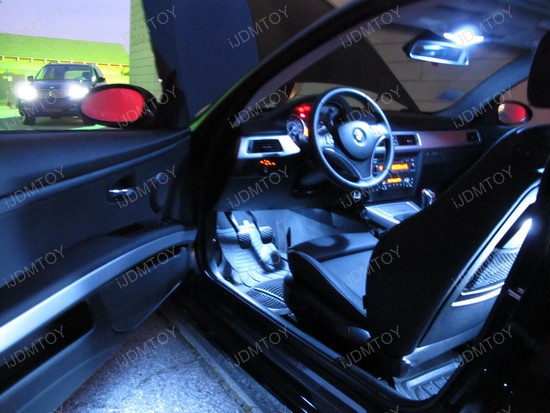 It's the inside of an individual that matters most. We believe that's true for a car as well and for that reason we've installed the entire BMW LED Lights package for our customer, Will. Notice how the LED interior lights stand out so well? Those lights have a certain characteristic within them like a radiant glow. The inside of a car should matter most since it will be the passengers that will ultimately judge a car's appearance.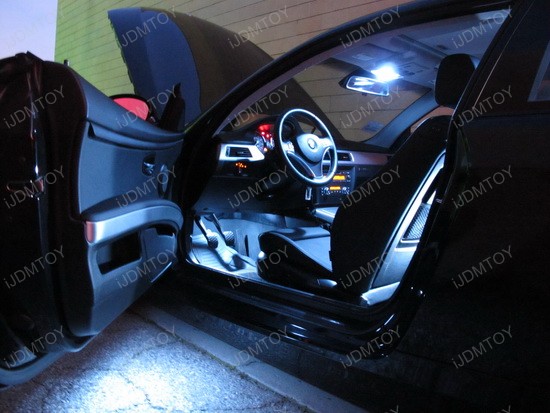 Will's 2009 BMW E92 335i was previously installed with the housing bulbs. Don't get me wrong, there is nothing wrong with regular stock bulbs but if I had to choose stock bulbs or LED interior lights I'd choose the LED lights in a heartbeat and so did Will. You can't go wrong with BMW LED Lights. It's one of the best and inexpensive investments for any car.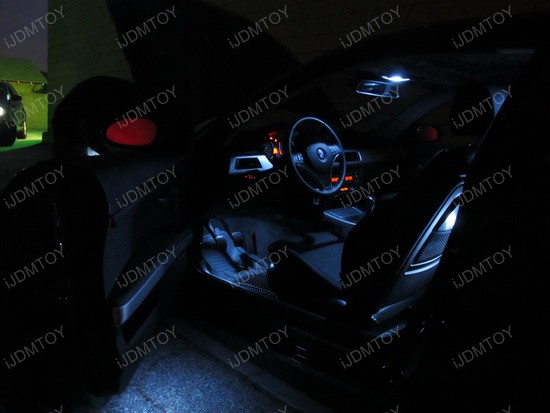 Notice how the dome light provides excellent lighting in terms of brightness and overall coverage yet it is not blinding? Even the gas and brake pedals are bathed in light so you can see if your shoe stepped on poop as you enter the car or something of that matter. Anyways, this BMW LED Light is xenon white so the lighting looks more natural so you aren't color blind within the car and can actually distinguish the land and ocean apart on a map.
With the touch up of LED lighting even the seats look brand new. It looks so comfortable and inviting even pedophiles have a better chance picking up children in their cars using LED interior lights than candy. Kidding, we don't support pedophilia! But seriously, that car looks relaxing.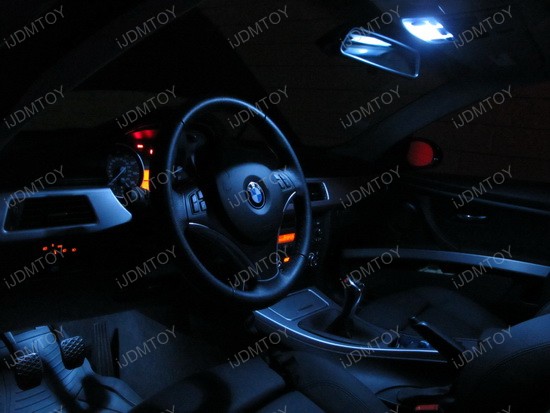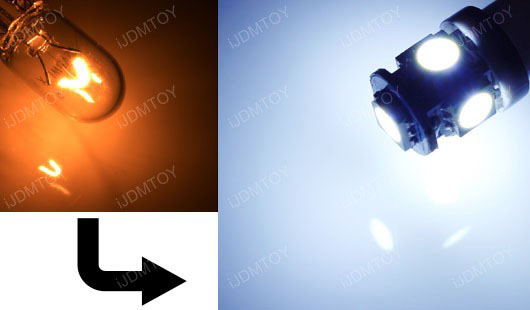 Brought to you by www.iJDMTOY.com, the one and only one automotive accessories store for all your Car LED Lights.