LED Daytime Running Lights. Some drivers believe Daytime Running Lights are another unnecessary product for automotive businesses to loot more profit. Others believe the words itself is contradicting 'who needs light during the day?' Many of those drivers also have never installed them. These are misconceptions and it should be our responsibility to inform just what Daytime Running Lights really are.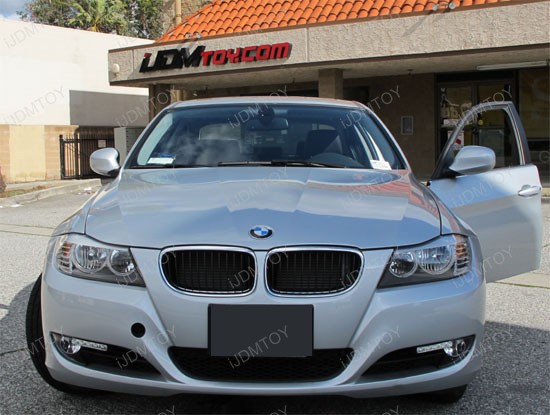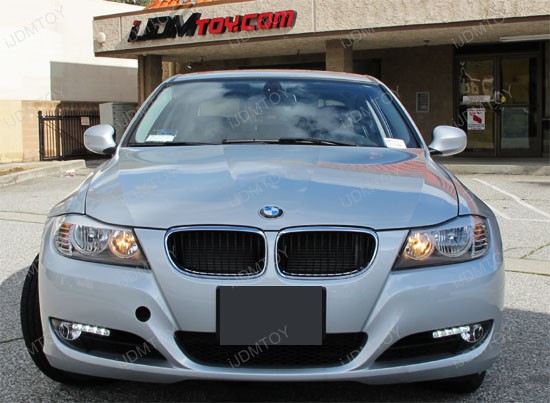 Many accidents occur with the lack of visibility at night and even during the day. Daytime Running Lights can lower casualties during the day by providing light in darker areas. Our customer believed it was smarter to install Daytime Running Lights.
BMW DRL Lights can offer just the right amount of light you need in those dark crook and cranny in any corner or alley. The lights are made by LED to provide greater lighting. And just to make sure you don't have enough light, the manufacturers connected five LED bulbs. I guess there is no such thing as being too safe.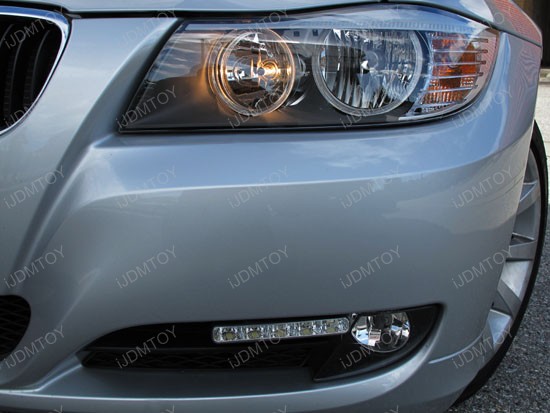 If you compare the BMW DRL Lights to the headlights, you'll notice just how much brighter the Daytime Running Lights are. They aren't some half-assed lights just for show. Perhaps they really are more useful than some drivers think.
With its LED technology, the Daytime Running Lights consume less power than regular filament bulbs. That's a relief since these lights will be turned on all day. Built with LED for brighter output and energy efficiency. The manufacturers weren't kidding around.
Simply installing it onto the car battery provides automatic turn on as soon as the engine starts. Drivers who wish to turn off the Daytime Running Lights momentarily can remove it without any difficult installations. These lights are just the thing for car dummies. The simple installation with the low energy consumption and strong performance makes the BMW DRL Lights a nifty little car accessory simple drivers and car enthusiasts enjoy.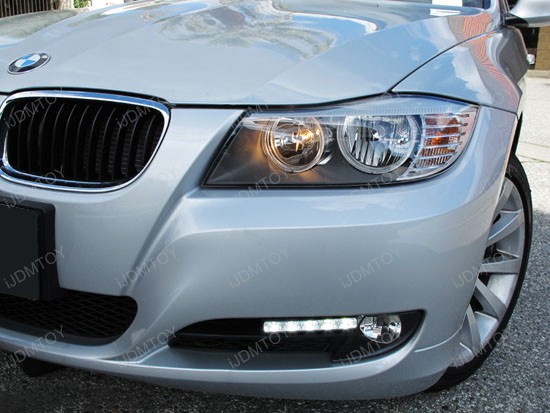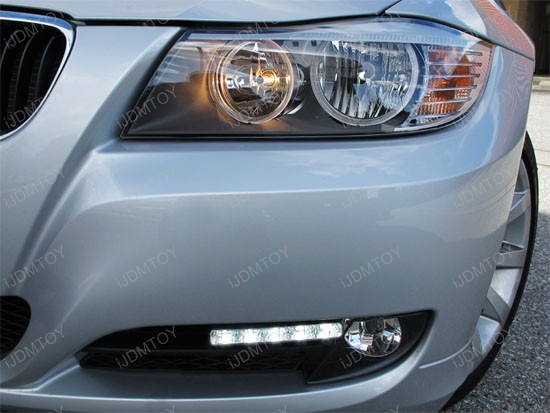 Brought to you by www.iJDMTOY.com, the one and only one automotive accessories store for all your Car LED Lights.