There is a huge difference between regular BMW Angel Eyes and LED BMW Angel Eyes. The first thing any driver will notice is the unique blue color. Regular stock Angel Eyes perform well and look nice but LED possesses a distinctive character that regular bulbs can't match.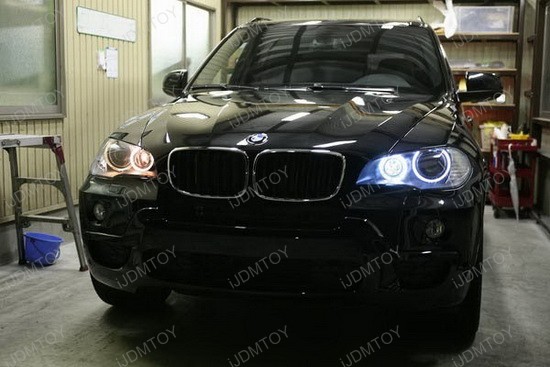 My friend sent me pictures of his X5 after installing our BMW Angel Eyes. I guess he got too lazy and stopped half way. Just kidding. The difference of the two Angel Eyes is quite dramatic. The pure Xenon White color stands out brightly.
Lights, camera, action! That's what your BMW will say the moment you turn on the engine. BMW Angel Eyes are a nice touch up for the X5. LED Angel Eyes sport a classy and a sleek appearance all together. Okay so we get that the color is unique, but what else is so unique about these BMW X5 Angel Eyes?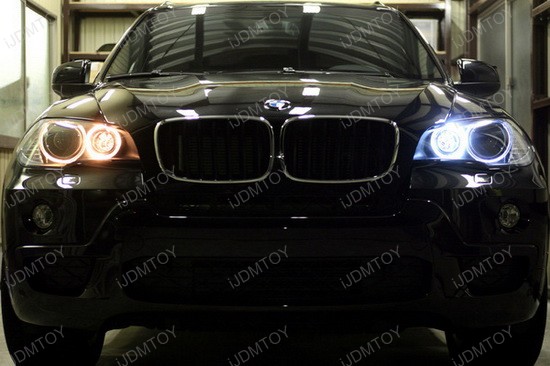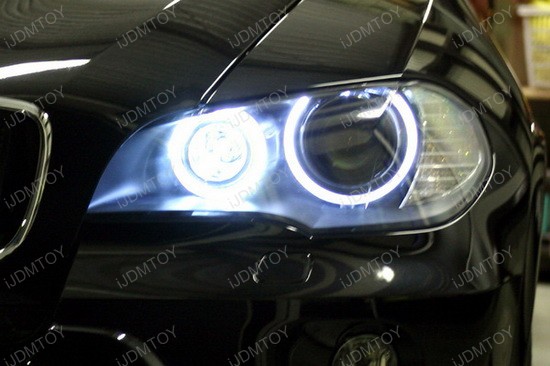 As some of you may know, LED consumes less energy from your car battery and it can last longer than regular bulbs. In most cases, LED Angel Eyes will last as long as your car! Brighter and energy efficient, that's a pretty good deal. Of course owning a pair of Angel Eyes isn't exactly free, but it's one of the best investments for a BMW.
If you want to improve your BMW, upgrading your Angel Eyes is an effortless and reliable method. Other investments such as a new paint job or upgrading the seats can cost a bundle. In this economy everyone is looking for the best deals. BMW X5 Angel Eyes is just another good deal any driver can invest upon. If you're looking for a new change yet money is tight or you just want to save a couple bucks, then consider the LED BMW X5 Angel Eyes.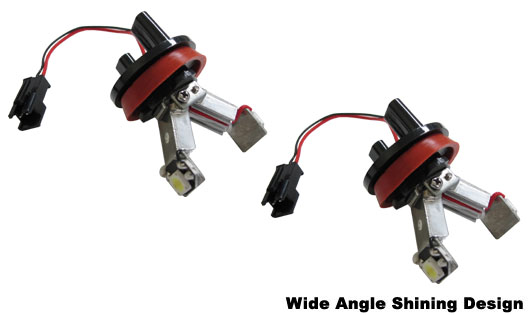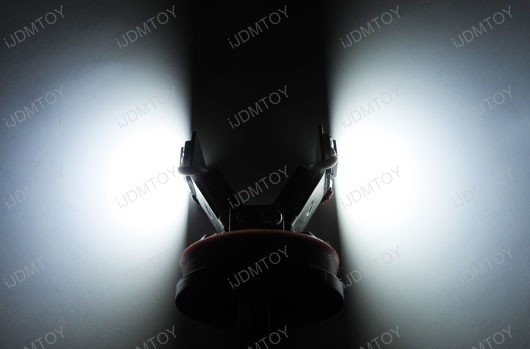 Brought to you by www.iJDMTOY.com, the one and only one automotive accessories store for all your Car LED Lights. Follow us on Facebook for special discount and product upgrade information.