Pondering the high power LED daytime running light or HID conversion kit? Contemplating trying a new color of interior lights? If the answer is yes and the money is tight, here is your best chance. IJDMTOY is offering a 15% off deal for orders above $50 with additional discounts on selected items. The deal is valid both in store and online, and can be redeemed by using promotion code "HERO" at checkout.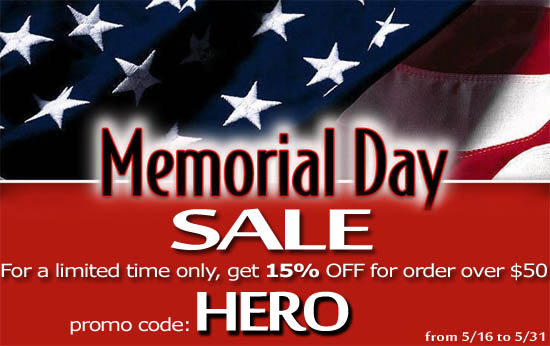 More than 20 LED products are put on special sales. iJDMTOY' now offers its HID conversion kit at just 67.99 with slim digital HID ballasts, comparing to the original price of $129.99. The 5-SMD T10 LED bulbs for license plate and interior lights, originally priced at 15.99, now are just $9.99 with coupon code HERO. You will also find great savings on Audi-Style LED strips and error-free LED bulbs.
The site-wide happens only twice in each year. Check out the Memorial Day Sale at http://store.iJDMTOY.com for 15% to 50% discount.
Brought to you by www.iJDMTOY.com, the one and only one automotive accessories store for all your Car LED Lights. Follow us on Facebook for special discount and product upgrade information.