Daytime Running Lights. Just what exactly are they and how useful can they serve to my automobile? Well it depends. Often times Daytime Running Lights are tough to shine during the day because the sunlight already overexposes the lights. But with the improvement of LED Daytime Running Lights, the lights become more visible and useful.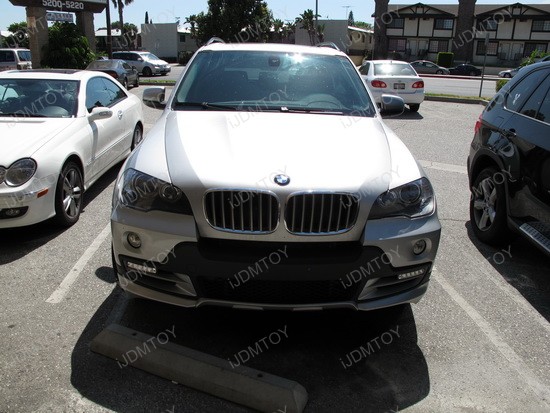 But it's daytime, why would I need lights? Even during the day, drivers may find areas that lack lighting such as shaded areas. Many accidents occur due to a lack of visibility – even during the daytime. We believe safety should be a priority and should not be treated secondarily. There's no such thing as too safe.
These Daytime Running Lights complements very well to our customer's BMW. Daytime Running Lights serve as a safety precaution but that doesn't mean it can't serve as a stylish accessory as well!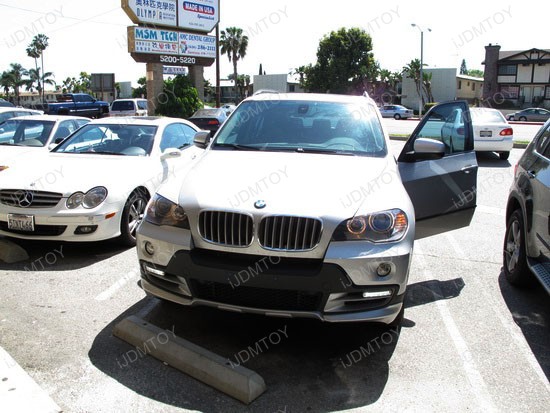 The series of five individual pure xenon white LED bulbs provide excellent illumination. These aren't just some cheap Daytime Running Lights, these actually work and serve their purpose! And because of its LED technology, it consumes less power than regular Daytime Running Lights too which is a big relief considering they're going to be turned on all day.
Purposeful and a nice little touch up in appearance. You can't go wrong with Daytime Running Lights. These lights can be turned on during nighttime too for a sleek appearance matching very well with your headlights.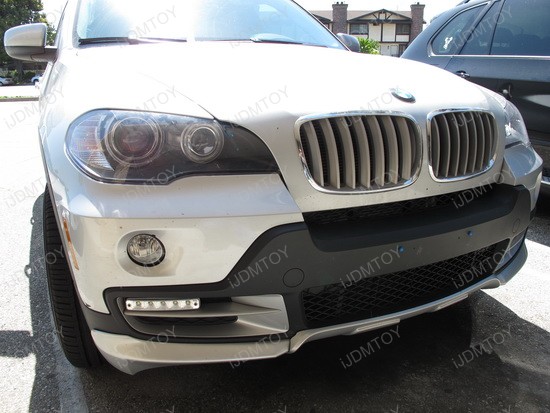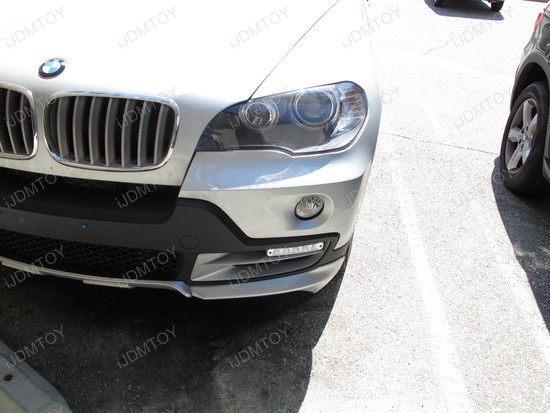 Daytime Running Lights are like a nifty cell phone case, you don't necessarily need it but it can protect your phone and it adds a nice look to it as well.
Daytime Running Lights are a nice and inexpensive improvement for all drivers. Safety and a little charming look to your BMW separate these Daytime Running Lights to any regular ones. If you're looking for safety and appearance then do consider Daytime Running Lights, who knows they may be surprisingly useful.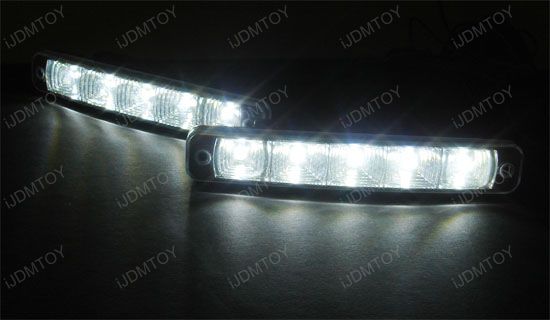 Brought to you by www.iJDMTOY.com, the one and only one automotive accessories store for all your Car LED Lights. Follow us on Facebook for special discount and product upgrade information.