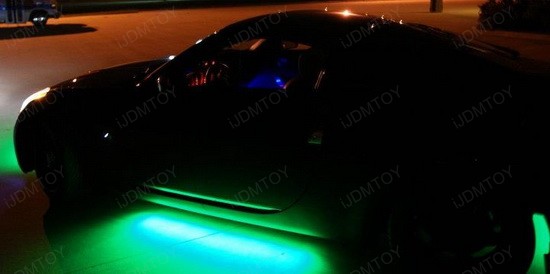 We are sure there is no one out there who doesn't know The Fast and The Furious: Tokyo Drift movie – the one with the DK's (Drift King) badass Nissan 350Z; well, this Z doesn't break the tradition of past Fast and Furious cars (the ones covered in retina-scorching candy-colored paint, covered in 20 pounds of obscenely bad vinyl graphics), but it's tuned up with these fantastic Underbody Lights.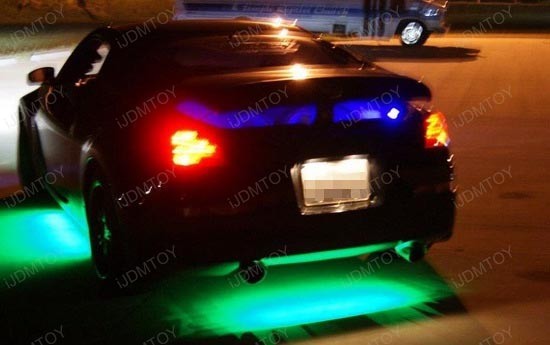 In fact, this ride actually looks pretty damn good. Too good! Just take a look at the amount of light output, the bright light that comes under the body of this LED equipped car. And that's not everything, you still don't know some of the coolest features of this ground effect LED kit. It is universal fit! It can be installed on every vehicle – car, SUV, SAV, truck, etc. This kit could be an amazing touch to your fancy tuning project – and at a ridiculously low price!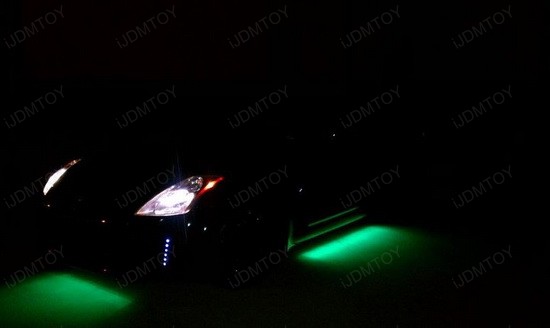 We try to provide our customers with quality products – thanks to the new design, using the latest 3-emitter RGB SMD LED lights instead of the traditional individual colored LED diodes, each RGB SMD light equals to 3 traditional LED bulbs. Its like getting 3 LEDs with just 1 RGB SMD Chip and 50% more lighting output compared to the tradition LED diode underbody kit.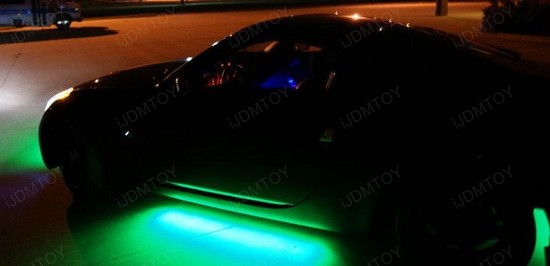 You don't have to be an engineer, to install these LED strips. Actually, they are very easy to install – zip-tie the four LED strips underneath the car's front, rear, left and right and connect the wires to the control module. Then tap the red and black wires of the module to the positive and negative terminals of the battery.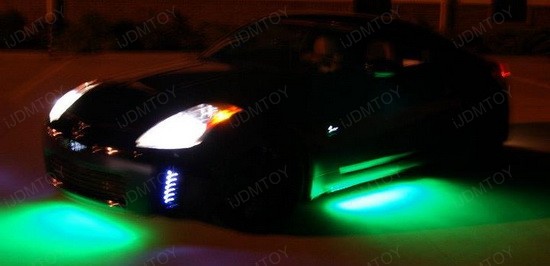 In case green is not your favorite color, or doesn't match your ride's paintjob, don't worry – these LED strips are capable to deliver 7 colors – Red, Green, Blue, Yellow, Magenta, Cyan, and White. Want to impress everybody? Then use the remote to control the LED underbody kit from up to 60 ft away – turn lights on/off, change light emitting patterns! Yes, you can upgrade your beloved four-wheel vehicle with our Underbody Lights, and look like that pimped out Nissan 350Z.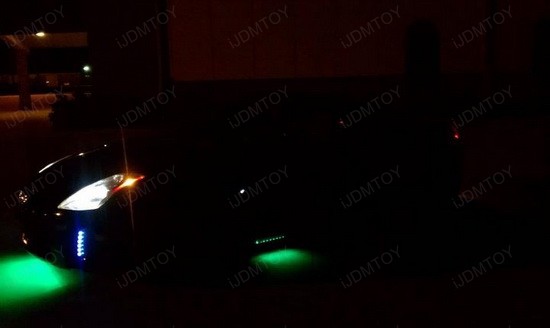 Brought to you by iJDMTOY.com, the expert for your Car LED. Follow us on Facebook for exclusive promo codes.