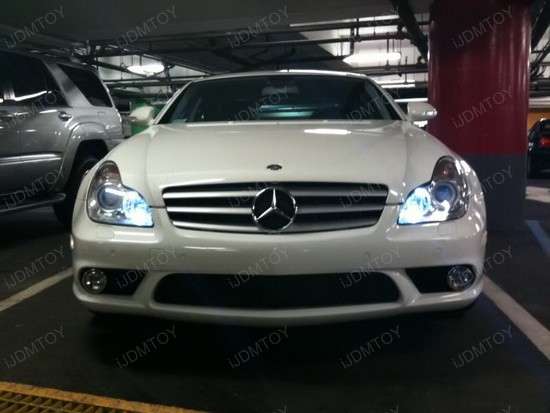 This 2007 Mercedes CLS550 is definitely shaking up the luxury car world not only with its LED parking lights, but with its awe-inspiring design. Being inside, surrounded by technological sophistication and supple leather interior, more stunning remains the visual presence of the luxury sedan's exterior .. and probably this is how it's gonna stay for some time.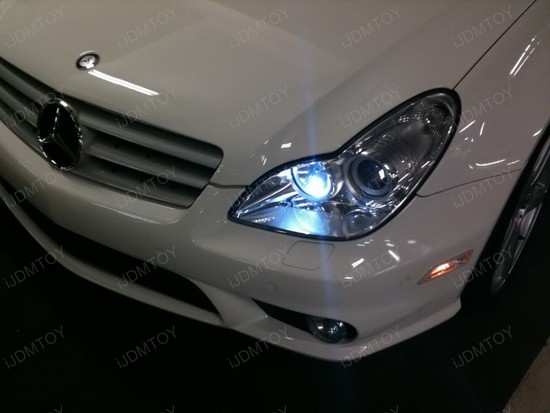 The featured LED parking lights are perfect match to the diamond white metallic and will perfectly fit all 2006-2011 Mercedes-Benz W219 CLS Class. What's more, this easy, but fancy mod is a great addition to the HID headlights. These LED bulbs light in super bright xenon white color to guarantee much more visibility daytime or nighttime.. and to underline the beauty and elegance of this marvelous vehicle. However, if you own another European vehicle such as Audi, BMW, MINI, Mercedes, Porsche, Volkswagen, etc., heads up! This product is specially designed for parking lights (position lights) and will successfully replace 168, 194, 2825 or W5W bulb.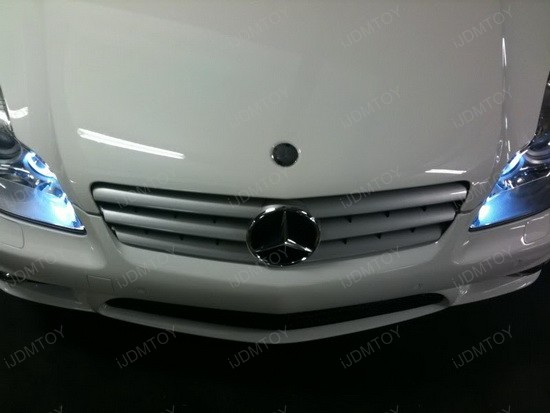 But let's go to the specifics and features of the 24-SMD T10 LED bulb. Each one of these bright shiners comes with 24 LEDs to ensure superb output and built-in CAN-bus controller. This means iJDMTOY's product is completely error free, simply plug and play. When installing these bulbs, please make sure to key off. Then replace the old stock bulbs with the brand new 24-SMD T10 LED one and start the car to check and see whether the bulbs will light up. If not, turn off the car again and flip the bulb around. There you go, enjoying the sleek new look of your car. Please note that these bulbs are slightly longer than the stock 2825 bulbs (1.52 inches to 0.95 inches) and you must make sure whether they will fit into the housing prior buying.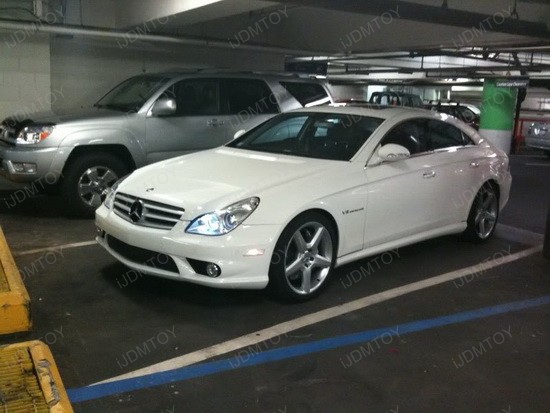 While looking at this 2007 Mercedes CLS550 upgraded with LED position lights I remember when I first saw a CLS. I was struck by the gorgeous combination of beauty and style and I can tell you that if you want to turn your ride into a real "attention grabber"- start with iJDMTOY and LED parking lights.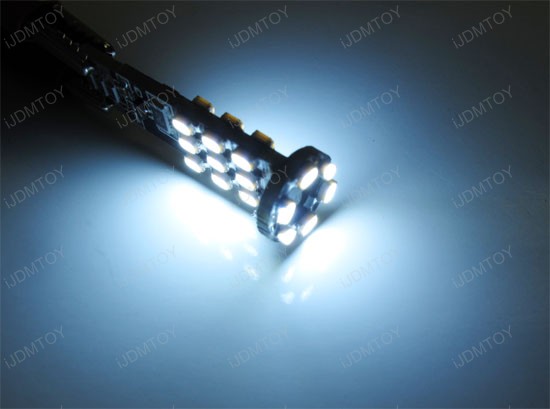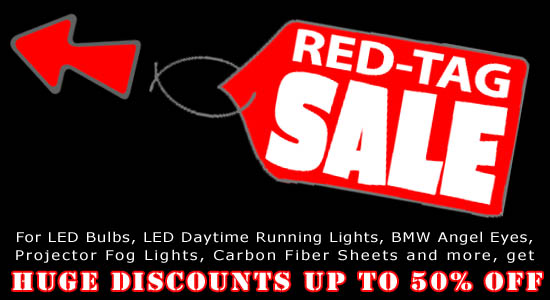 Red Tag Sale for New and existing iJDMTOY customers can save up to 50% OFF. Deal expires soon! Don't miss it!