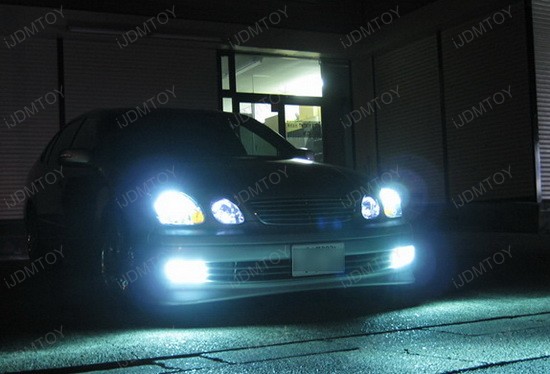 When I saw this 2000 Lexus GS300 with its LED position lights and headlights switched on, I was struck! The redesigned luxury sedan has such eye-catching four-headlamp face, emitting super bright light and I must say the powerful combination of LED position lights, HID headlights and HID fog lights is one-of-a-kind! It gives this GS a very distinctive appearance among other cars in the same class, and could probably illuminate an even the darkest road in the world.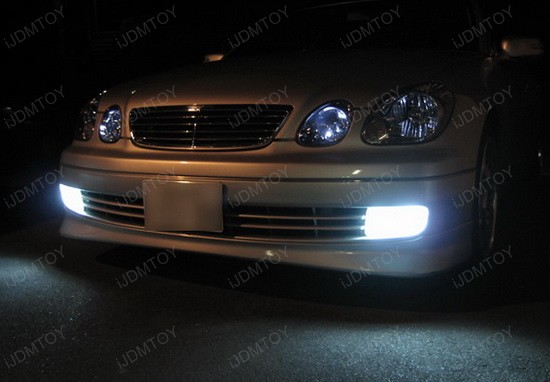 But let's get straight to the point – the LED position lights. The owner replaced the old yellowish stock bulbs with 12-SMD T10 Wedge LED bulbs from iJDMTOY. This is what I call a great looking upgrade which won't break the bank. Check out the pictures of this 2000 Lexus GS300 and you will see its position LED bulbs match with the HID lights and give headlights awesome crystal-clear look.
Installing this lighting mod takes a blink of an eye! All you have to do is to take out the old bulb and replace it with the LED one. Please note that if the bulb won't light up, just flip it 180 degrees and "Voila!" In case you want to LED up your ride, you'll definitely like the fact these plug and play LED bulbs come in two colors – Xenon White and Ultra Blue. A perfect choice for car interior lights, door courtesy lights, license plate lights, parking lights or backup reverse lights and will replace the stock bulb size: 158, 168, 175, 194, 2825, 2827, W5W, 912, 921.
The featured 2000 Lexus is customized with love and you just can't miss the super bright light of the LED position lights. Bright and easy noticeable light means safety, and I will say these LED position lights are a very good choice if you want to spice up your car! Go ahead, check out iJDMTOY and add some pure light to your shopping basket for just a few bucks!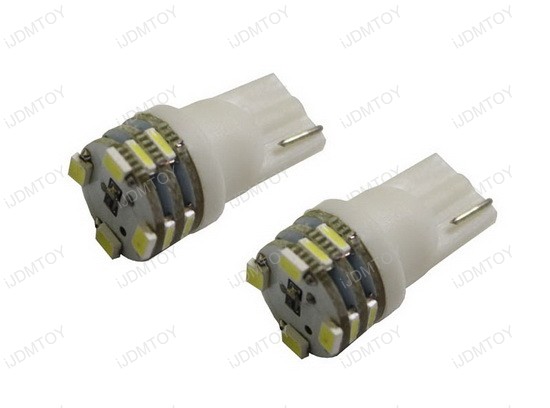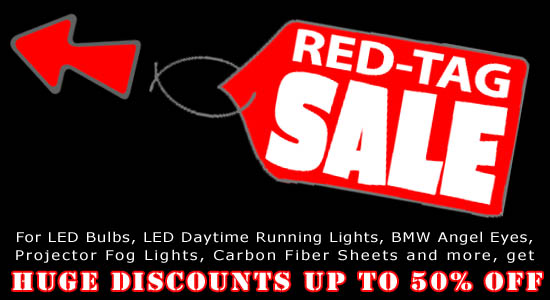 Red Tag Sale for New and existing iJDMTOY customers can save up to 50% OFF. Deal expires soon! Don't miss it!