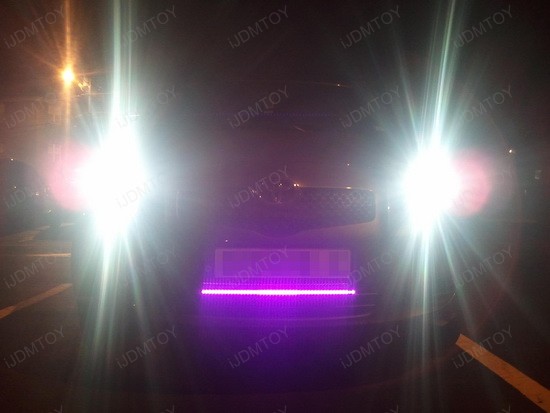 This Toyota Yaris is equipped with LED Knight Rider Light and is the fanciest small economy car I've seen lately. When I saw this LED spiced up subcompact vehicle for first time, I felt like in front of a night club. And I put my hand on my heart for that! Check out the set of pictures showing some patterns of the great LED Scanner Bar available at iJDMTOY online shop.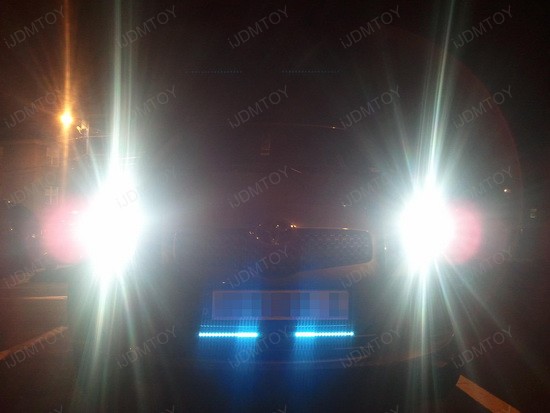 Like them? Well, here's some tech stuff for all you guys: The LED scanner is a 24" (about 60 cm) waterproof bar with 48 individual RGB Type SMD LEDs. In one word – you get a super bright 7 colors lighting kit! The Control Module is programmed with 130 Distinct Flash Patterns which are enough to satisfy very taste. There's one more thing – you get a 60 ft range remote control to switch this thing on/off, change colors, or flashing patterns.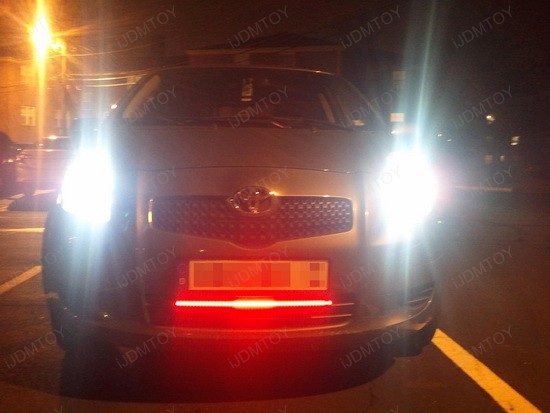 If you wonder how to install this beautiful LED Knight Rider Light kit, don't worry! Just mount the strips to the front grille with zip-ties, tap the back and red wires from the controller to battery positive and negative and that's it. In case you like jokes, you can always drive after some friend of yours, switch on the LED Knight Rider Bar and freak him out. I am pretty sure the owner of this Toyota Yaris has made many jokes with these fancy LED Knight Rider Lights.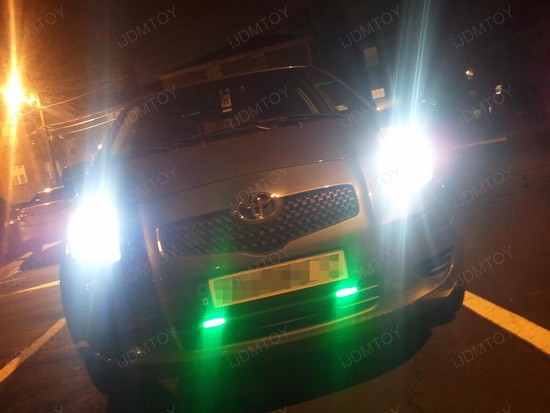 In case you like the combination of Toyota Yaris and LED Knight Rider Light, you can always consider a purchase of LED scanner bar kit and add some color to your ride. The LED Scanner Bar is universal fit product and will definitely get people's attention! This is a great and easy way to upgrade your vehicle to all those fancy show cars and what's more, it can be used both for you car interior or car exterior. Don't waste more time, check out this awesome LED product at iJDMTOY online shop.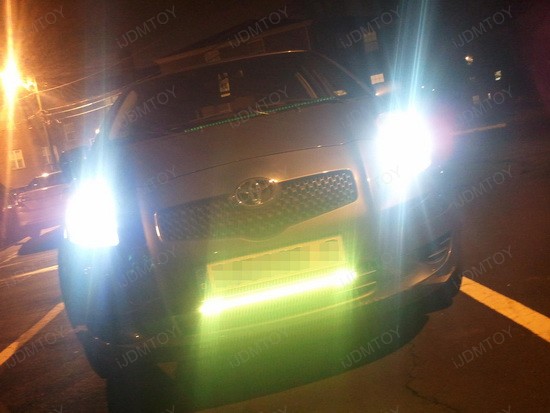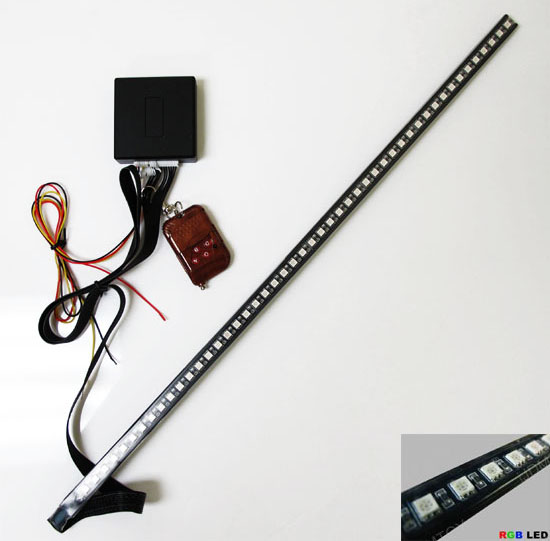 Introducing iJDMTOY's new products for halo projector headlights and LED tail lights.