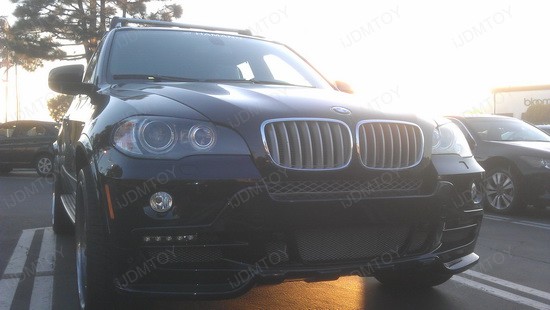 This 2009 BMW X5 is today's featured luxury crossover – it is customized in many ways, but the LED Daytime Running Lights catch the eye! The ridin'-high body of the family-friendly Bavarian SUV is underlined and emphasized with these magnificent and stylish 5-LED DRL which are kind of unique. The customer added a small touch of uniqueness by painting the covers to black, so they better match with his black X5.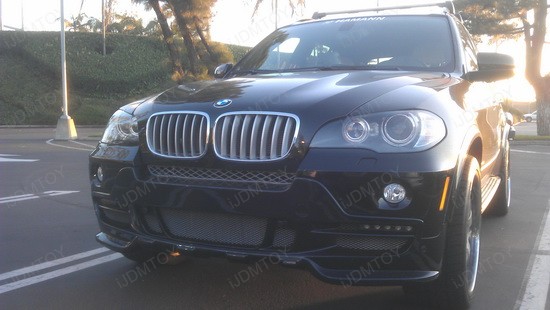 The Ultra-slim Design of the Xenon White LED add-on fits perfectly and is great match to the whole modern look of the vehicle. All I can say is: "Wow, this is hot!" It makes the whole car look lower and wider and what's more – this quality product has really powerful output. Another customer even stated "I can literally use this LED daytime running lights as fog lights!"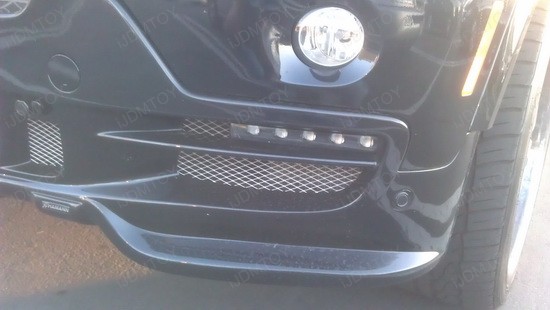 Anyway, as you may have already noticed, these Brabus Style 5-Light LED DRL are very nice and attractive upgrade to any car, SUV or truck. The kit is mounted in between the bumper grill, or below bumper, and the best part is that it comes with the wiring harness for easy wiring. In case you wonder whether this stuff will be working after all those rainy days, don't worry – it is completely waterproof! And on top of that, installation is very simple and is completely DIY. However, you can always contact iJDMTOY for some help, but honestly – getting these bad boys working will take you less than an hour!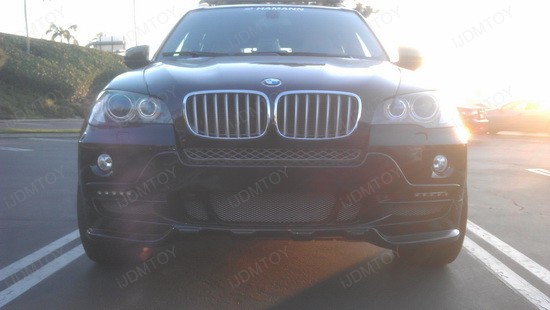 The 2009 BMW X5 is just as stylish as its predecessors, but here we talk about some modern upgrades – just like these LED Daytime Running Lights. You don't have to be a rocket scientist or spend a fortune to get the awesome Euro look like the new Mercedes-Benz E Class, S Class, or Porsche Carrera, etc. Just check out the iJDMTOY online store for excellent quality LED accessories at low price!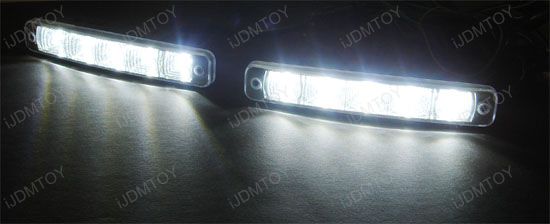 Introducing iJDMTOY's new products for halo projector headlights, LED tail lights and JDM decals.