This Honda S2000 is a real proof that any vehicle is more visible with its DRL on and here we have the ultimate example – white car in a dark winter day. These two pictures were taken by a friend on facebook who wanted to show us his S2000 DRL, because these nice and stylish DRL are the same 5-LED Daytime Running Lights we carry. Actually, this trendy accessory is known as Brabus Style LED DRL, named after the famous Mercedes-Benz Tuner.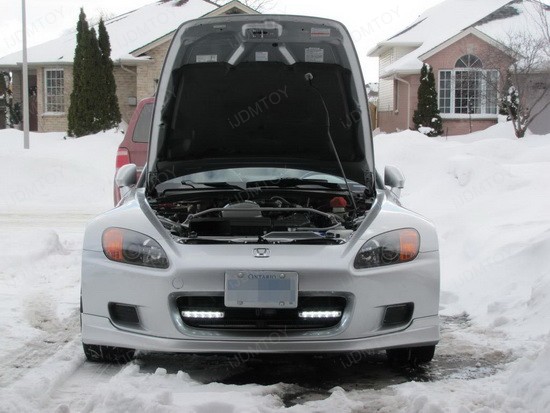 Anyway, we admit these look just great! As you can see, the DRL are mounted in between the bumper grill, and give the car a fresh new look. What's more, this add-on also enhance the safety by making the ride more visible. And at last, but not the least – this is a great way to make impression and attract a great deal of attention. If you like the appearance of this Honda S2K, then you might consider taking a look at iJDMTOY online store for Brabus Style LED Daytime Lights. These lights can be easily mounted for any cars, SUVs or trucks in less than an hour! The price is amazing and the quality is very good.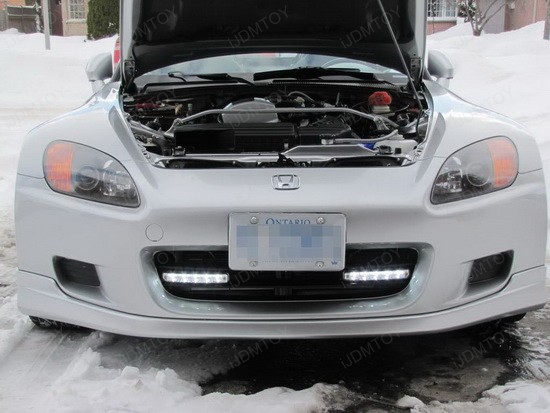 Each LED Daytime Running Light Lamp has 5 pieces super bright LED Lights and comes with wiring harness for easy installation. The design is very elegant, smooth and ultra-slim, which means these lamps will look just fine on any vehicle. Each lamp is waterproof, so you don't have to worry whether it is raining cats and dogs all day or just driving over puddles – these bad boys will remain intact.
In conclusion, these LED DRL are a heck of a nice touch to this guy's Honda S2000 and make it look a thousand times better. Here we talk about combination of quality, brightness, safety and style – this is what you get for your money! Take a look at the iJDMTOY store and see for yourself.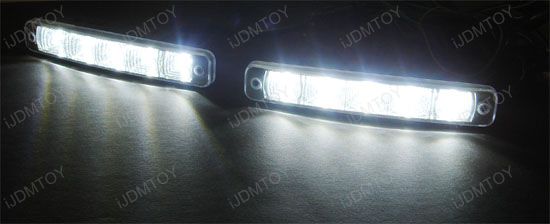 Brought to you by iJDMTOY.com, the expert for your Car LED. Follow us on Facebook for exclusive promo codes.