As you can see from the picture, one customer just installed his 2009 Acura MDX daytime running lights from us.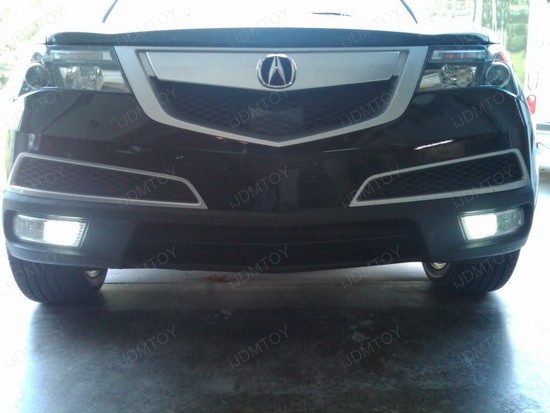 This product will fit 2007 2008 2009 2010 2011 2012 Acura MDX for its LED daytime running lights, also for the most Acura (TSX, RDX, TL, ZDX) and Honda (Civic, Accord, Odyssey, Pilot, Insight, CR-Z). For the exact years and models, please check our product page.
By the way, installing these 9005 HB3 LED Daytime Running Light Bulbs are pretty easy, just plug and play.
Please check our product page below: