I love muscle cars and this 2011 Chevy Camaro has very attractive and modern Chevy Camaro LED Interior. This guy really like LED accessories and replaced the OEM 5th Gen Camaro interior light bulbs with Super Bright LED interior lights. The result, however, is quite impressive, and the car looks extremely cool with this Ultra Blue mod.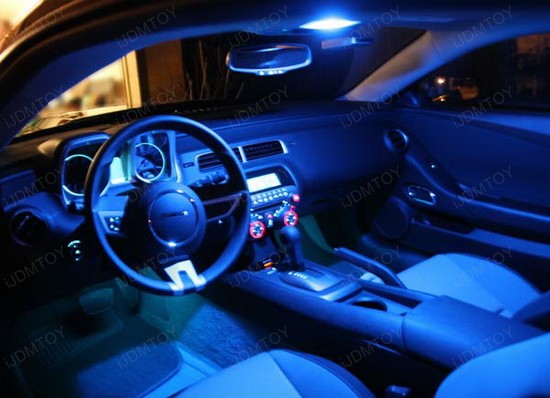 For your information, such LED kit could be installed to almost any car, truck or SUV as it comes with universal adapters. It features two 12-SMD 1210 type LED light panels, which could be picked in Xenon White, Ultra Blue, Brilliant Red or Emerald Green to match your style. But that's not everything – the LED interior lights consume less power, which means that if you forget to switch them off and they stay on all night long, there's a very big chance you can still start your car next day. However, don't try this test and be sure to check out the product page at the iJDMTOY online store for full list of compatible wedge and festoon housings.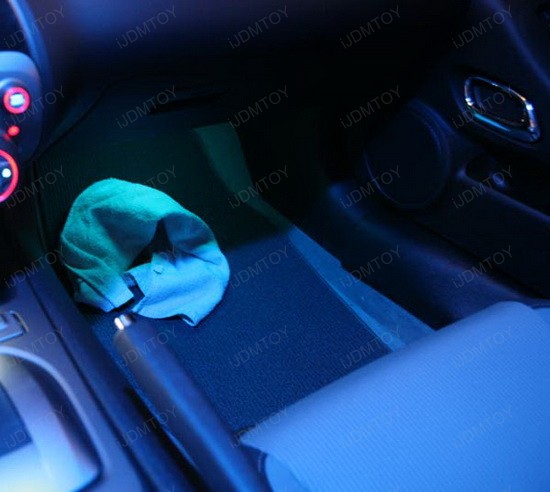 To install the LED dome lights, first turn off the dome light. You have to unplug the stock bulb, plug in the correct adapter, peel the 3M self-adhesive double sided tape on the back of the LED panel and stick the panel to the plastics. Once installed, you will notice the amazing difference in color these LED panel lights provide. The super bright light is no match to the old stock dull and yellowish bulbs, which makes these LED panels perfect for car interior lights such as map lights and dome lights. Just take a look at the brand new Camaro LED Dome Lights which perfectly match the red interior dash lights.
I guess you'll agree with me that these Camaro LED Dome Lights will make any car more attractive, not just this 2011 Chevy Camaro. Why paying for some very expensive lightning accessories, when you can achieve this fancy look for just a few bucks? Get your car a fresh new look with iJDMTOY and turn your ride into a real head-turner!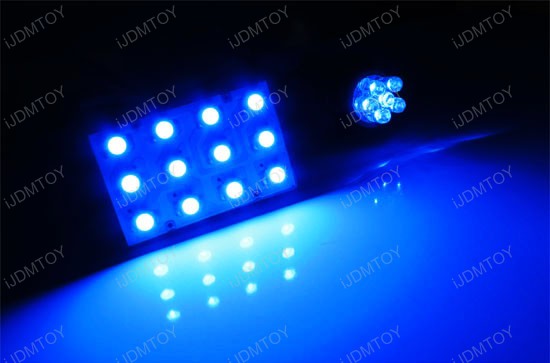 Brought to you by iJDMTOY.com, the expert for your Car LED. Follow us on Facebook for exclusive promo codes.