2004 BMW 745Li feels like a limo and if you wonder how to enhance its glamorous appearance, check out these 3457 Turn Signal Bulbs. BMW's 7 Series is a serious road machine and has always been among the most luxurious models on the market, but it looks far more classy with LED lights for the front turn signals – a real state of the art LED equipped driving machine!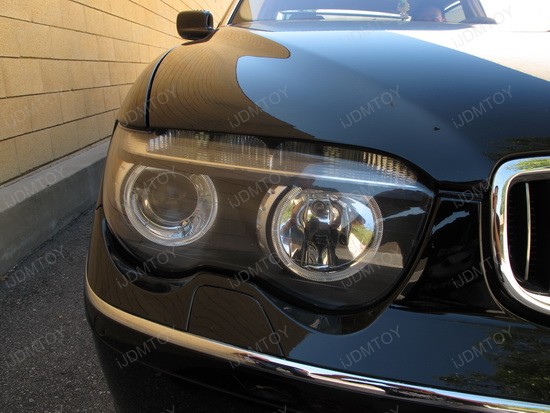 If you take a good look at the photos of the front turn signals, you just can't miss the Error Free 3457 LED bulb in action – this stuff is great match to the HID headlights, which makes the 2004 BMW 745Li pretty significant. Some critics have faulted the new styling, especially the rear end, but I say the front end with 3457 Turn Signal Bulbs is very sporty and muscular.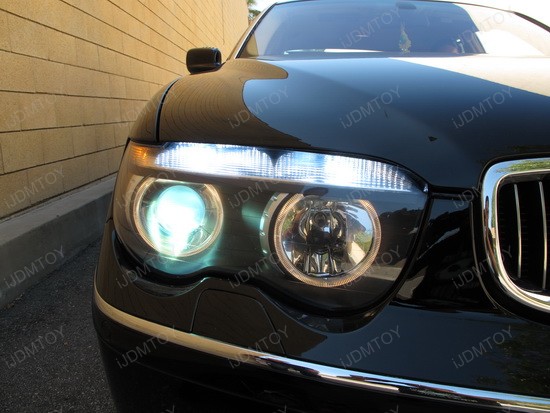 These Super Bright 21-SMD 5050 Single Filament Error Free 3156 LED Bulbs are completely plug and play! Even a non-experienced guy could replace the old yellow-egg look in just a few minutes. What's more, this LED bulb is designed with load resistors to bypass all kind of error that could come up on the dashboard for European car such as BMW or Mercedes-Benz for front turn signal lights only. This means no hyper flash problems, too! However, please make sure you check out the compatibility list on the product page at the iJDMTOY store prior purchasing.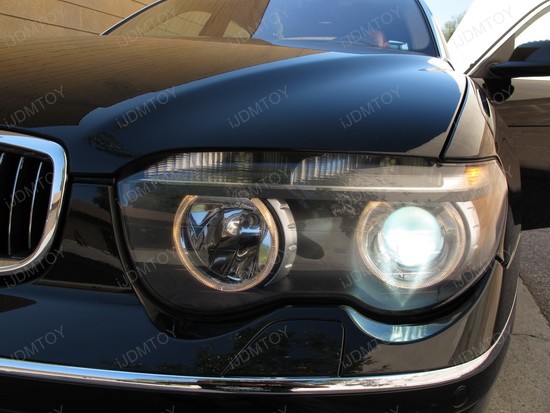 The featured 2004 BMW 745Li is customized with taste and you just can't miss the super bright light of the 3457 Turn Signal Bulbs. The 21 pieces LED lights have superb lighting output and are very bright both daytime and night time. As we all know, bright and easy noticeable light means safety, which leads to the conclusion that if you have these LED bulbs, you'll increase your safety by making the car visible from greater distance. If you are determined to tune up your ride, then you just can't go wrong with these Error Free 3457 LED bulbs.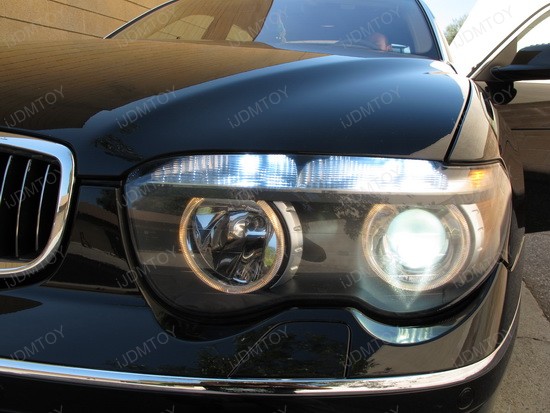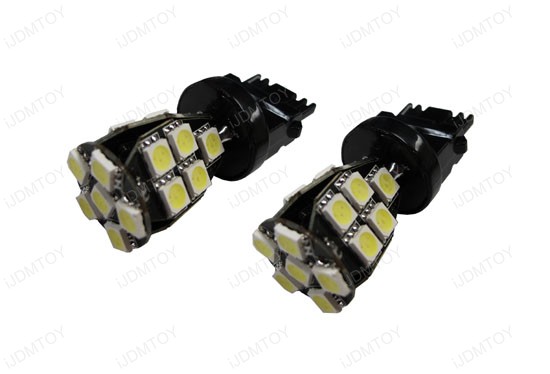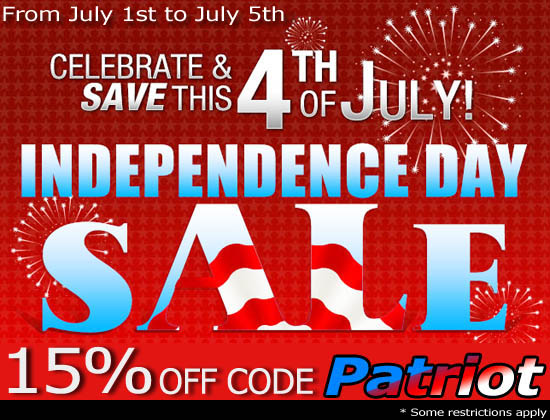 Brought to you by iJDMTOY.com, the expert for your Car LED. From July 1st to July 5th, we will have a 15% OFF sales to celebrate the Independence Day and the promo code is Patriot. Follow us on Facebook for exclusive promo codes.