Today's featured ride is this 2011 Infiniti G37 Sedan with very nice addon – LED DRL. It is well-known, that Infiniti's G Sedan was the first Japanese luxury car that could truly compete with the best European compact and mid-size luxury performance sedans. And with these LED Driving Lamps the G37's combination of performance, luxury and price give it a leg up on models such as the Audi A4 and BMW 3-Series.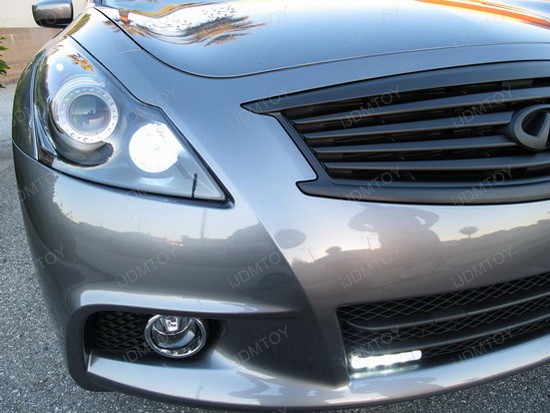 It is true that the 2011 Infiniti G37 Sedan is wrapped in a well-tailored suit of sleekness to avoid looking over-styled, but such LED DRL addon looks just in place in between the Infiniti's distinctive lower grille. Ain't this a perfect spice up to the set of large L-shaped headlamps and lower fog lights? I guess you'll be very excited if I tell you that the same awesome LED DRL from iJDMTOY is an universal fit kit with advanced automatic on/off switch.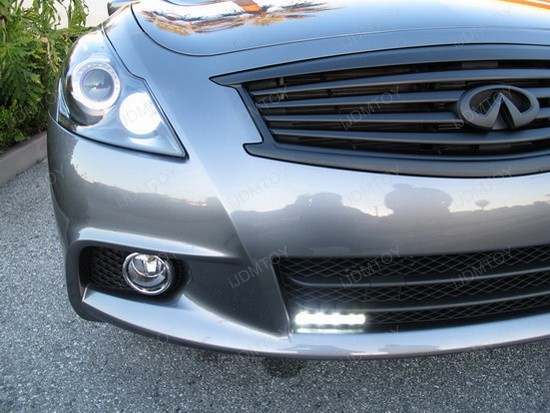 The LED-Day-Light Style 5-LED High Power kit increase vehicle's visibility for safer driving. These lights are compliant with existing DRL regulations and add a stylish look of high performance to any vehicle. What's more, the automatic DRL On/Off switch turns on the LED lights automatically at the start of the engine and turns them off when engine is off. Pretty cool, huh? And the best part is that you can install the ultra-slim LED DRL in a few minutes with no modifications needed. Simply connect this advanced automatic on/off switch directly to battery's positive and negative and that's it – enjoy the Xenon White Philips Style look of your ride.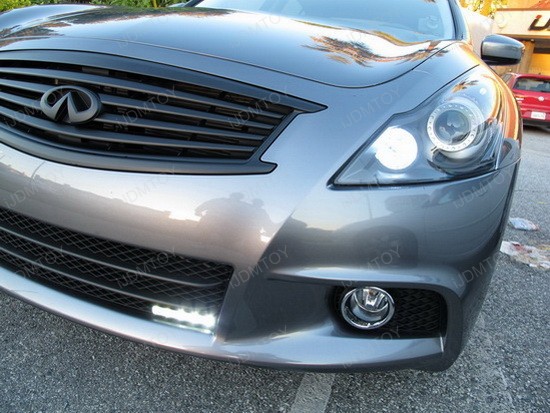 The owner of this 2011 Infinity G37 Sedan is very happy with the LED DRL addon and if you think about how such small improvement takes the elegant and sleek sedan to the next level, then you might consider purchasing LED Driving Lamps from iJDMTOY, too. I bet you'll be quite satisfied with the look and the light output – it is truly amazing. Despite the fact these lights are very bright and very noticeable day or night, you shouldn't use them only when driving at night time.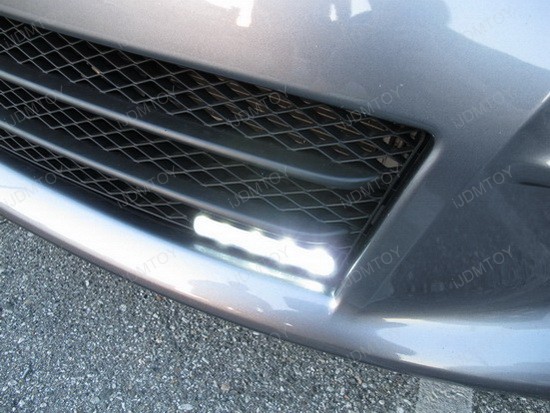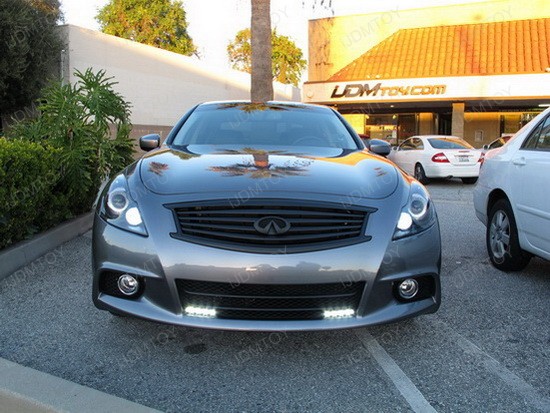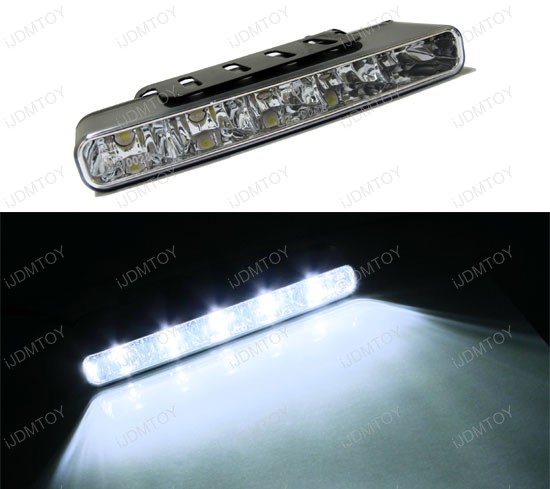 Brought to you by iJDMTOY.com, the expert for your Car LED. For more information about LED daytime running lights installation, please check How to Install Lexus RX350 LED Daytime Running Light Bulbs or How To Install Hella LEDayline Style 10-LED Daytime Running Lights.