by iJDMTOY on Aug.29, 2012, under LED & HID News and Updates
New Product: Red Sequential LED Arrows For Side Mirror.
Introducing the all new Brilliant Red 33-SMD-1210 Sequential LED arrow lights, can be hidden behind the side mirror for any cars, SUVs or trucks as turn signal lights.
Simply remove the side mirror, and place the LED arrows against the back of the mirror and tap the wires to the turn signal lights.
1 pair
Ultra Slim Design (0.1" thick)
Brilliant Red
33 pieces 1210 type SMD LED lights
Sequential Flashing
With the arrow pointing right ">" height: 2.7" width: 2.5"
Put LED lights behind the rear mirror, virtually invisible!
Highly recommend professional installation since it requires opening up the entire side mirror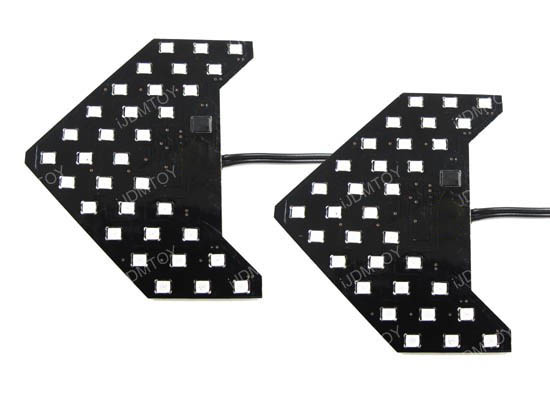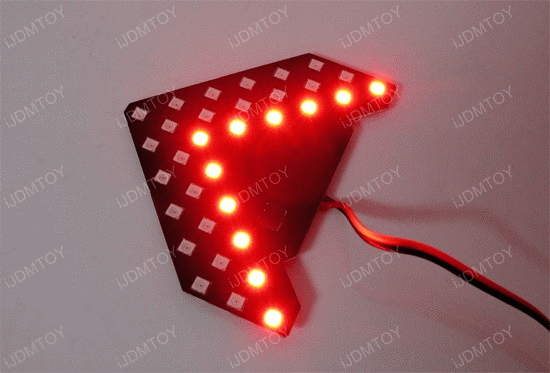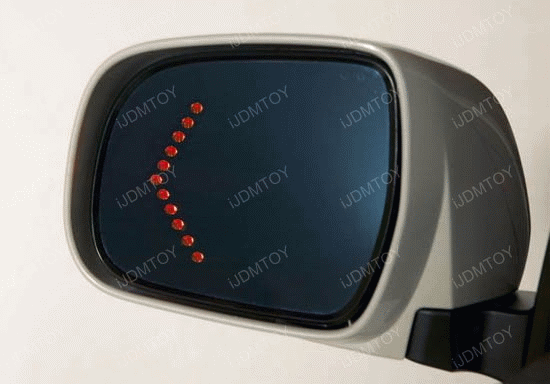 :LED Arrows, LED corner lights, LED side mirror, LED turn signal lights
Visit our friends!
A few highly recommended friends...
Archives
All entries, chronologically...