Archive for August, 2012
by iJDMTOY on Aug.03, 2012, under LED & HID News and Updates
If you own a 2008 Scion tC and you are looking for a great way to stand out from the crowd, try with the featured Scion tC LED interior package. This is a premium replacement LED lighting for the serious auto enthusiast, which comes pre-configured with all the LED lights you need to dress up any 2004-2010 1st Gen Scion tC. Take a look at this 2008 Scion tC and enjoy the super bright ultra blue LED interior lights.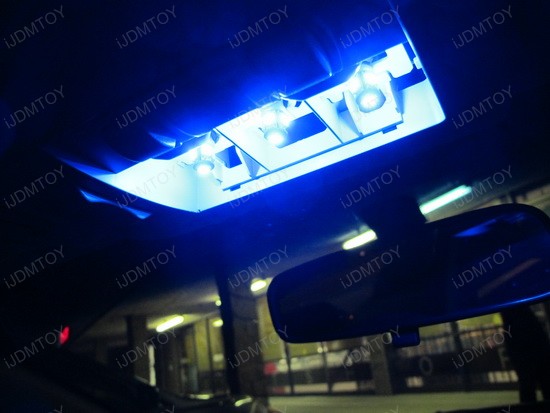 It is a well known fact that incandescent OEM lighting is inadequate for properly illuminating the interior of the vehicle, both for aesthetic purposes as well as for safety concerns. Most of us want bright, reliable lighting that will allow us to easily navigate and locate objects in our vehicles. Replacing standard bulbs with LED lights solves these issues – with longer lifetime, lower energy consumption and brighter than stock lights, LED interior lights are a must for car enthusiasts.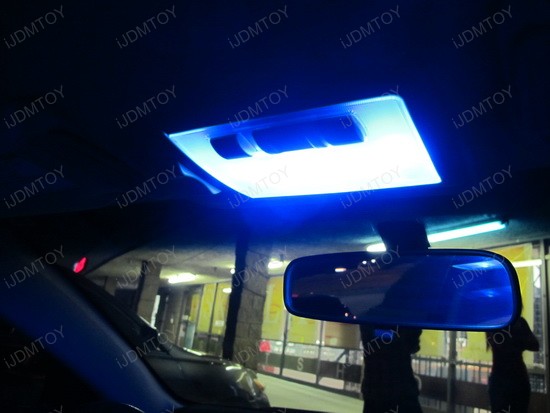 This complete Scion tC LED interior package, specially designed for 2004-2010 Scion tC includes 3 pieces LED bulbs for front map lights, 1 piece LED bulb for center dome light and 1 piece LED bulb for trunk area light. Replacing the old bulbs is a piece of cake and should not take you more than 10 minutes. Remember, this is a direct replacement set, completely plug and play, that will give your ride a fresh new look. And if the featured "Ultra Blue" LED interior set won't suit your car, then you can pick Xenon White or Brilliant Red light color. Anyway, whichever color you choose, you'll receive many compliments – ask the guy with this 2008 Scion tC.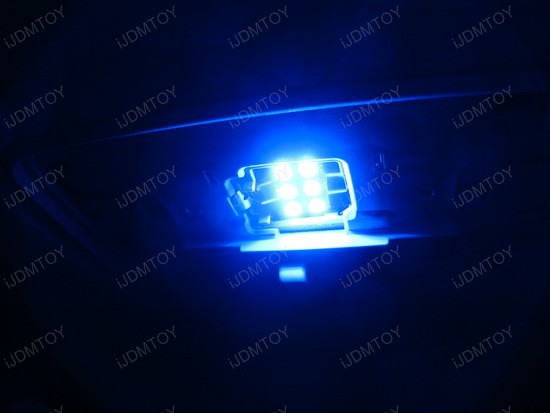 The 2008 Scion tC looks pretty sleek with these super bright Scion LED Interior Lights and earned flashy reputation. However, this upgrade isn't just about appearance, but for illuminating, too. If you want to dress up your whip, get this sick upgrade and you'll be crushing the scene with iJDMTOY!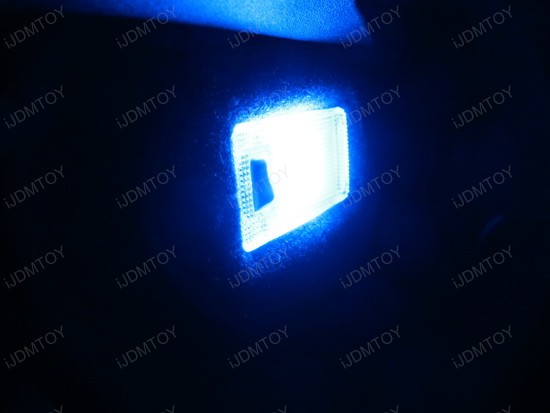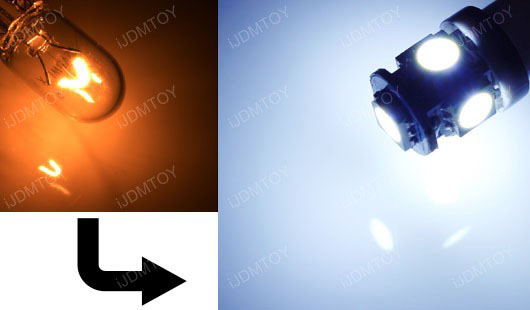 Brought to you by iJDMTOY.com, the expert for your Car LED. For more information about LED interior lights, please visit How to install LED interior lights, base on a Volkswagen MKV GTi or How to install LED map lights base on a Mazda6.
Leave a Comment
:Blue Interior Lights, blue led interior, car Interior lights, foot area lights, interior dome lights, LED dome lights, LED front map reading lights, LED Interior Lights, LED map lights, Scion interior lights, Scion LED Interior, Scion tC interior lights, Scion tC LED, trunk area light
more...
by iJDMTOY on Aug.01, 2012, under LED & HID News and Updates
Today's 2006 Toyota Solara is one of the nicest-looking cars. Toyota has ever designed, in my opinion, and when the stock fog lights were replaced with the featured LED 9006 Fog lights, the owner got great compliments on it. This second-generation Solara coupe debuted as a 2004 model and featured a fresh new look inside and out. I guess you'll agree it seems to be as nice as many much more expensive cars, but with the LED 9006 Fog Lights, it became one of my favorites.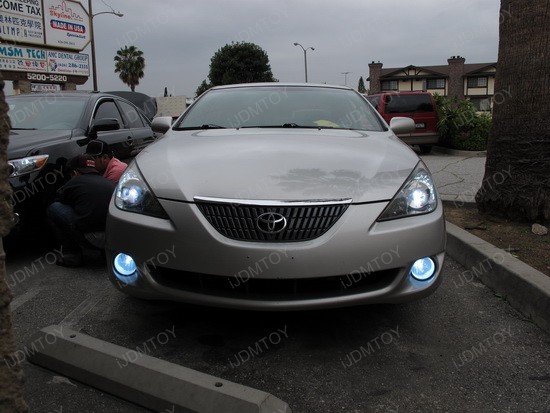 Take a look at the pronounced "V" shape that starts at the grille and separates elongated headlights. The upgraded LED Fog lamps impart a wider, more aggressive look. If you really like the new sleek look, then ask yourself whether your car deserves some good attitude. Our product will transform your stock yellowish halogen fog lights or daytime running lights into a beautiful and exact 6000K Ultra White HID matching or exotic 20000K Ultra Blue look without paying the HID price.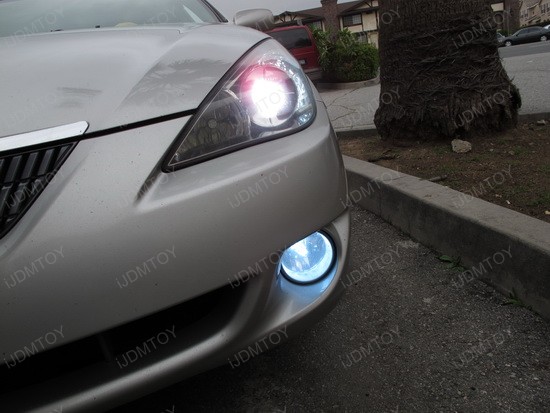 If you still aren't sure whether you should order or not, then we'll tell you the words we hear every time a customer replaces his OEM bulbs with these 9006 LED bulbs: "Perfect, just perfect!". Each bulb emits bright and easy noticeable light, which means safety – if you have these 68-SMD LED 9006 bulbs installed, you'll increase your safety by making the car more visible from greater distance. This LED bulb is direct replacement for the stock 55W 9006 (aka HB4) halogen bulb and therefore you shouldn't have any problems with replacing your car lights.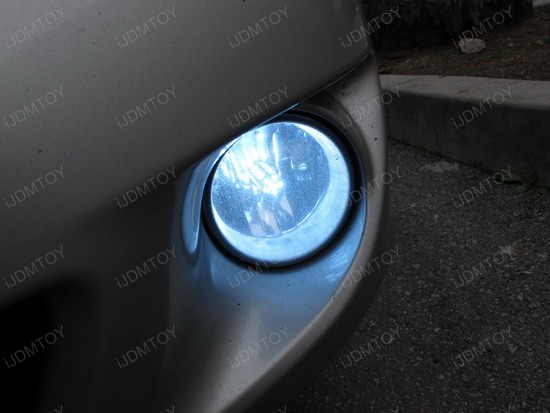 For example, equipping this 2006 Toyota Solara with 9006 Fog lights took about 10 minutes, but some cars like Audi, BMW, etc., which have on board computer (OBC), might need a pair of load resistors added in order to avoid the error message showing up on dashboard. Anyway, these LED bulbs are great if you want to make your ride a real head-turner and don't want to spend a lot of time and money.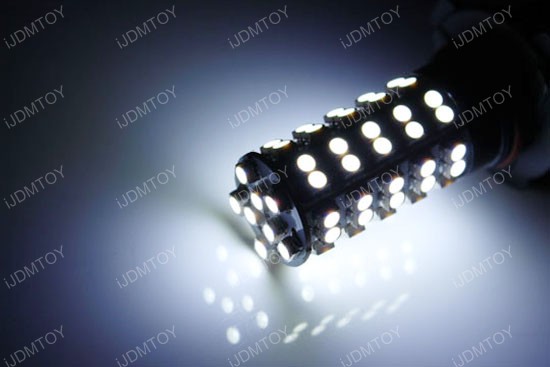 Brought to you by iJDMTOY.com, the expert for your Car LED. For more information about LED fog lights installation, please check How To Install Projector Fog Light Lamps or How to Install Infiniti G37 LED Headlight Bulbs.
Leave a Comment
:1210, 9006 Fog light, 9006 Fog lights, 9012, HB4 LED bulbs, LED 9006 Fog lights, LED Daytime Running Lights, LED Driving Lamps, led lights, Toyota fog lights, Toyota Solara fog lights
more...
Visit our friends!
A few highly recommended friends...
Archives
All entries, chronologically...