This 2010 Mercedes C63 AMG can be easily summed up in just two words: flashy and powerful – with Mercedes Benz LED Eyelids and a 6.2-liter 457-horsepower V8, the C63 has look that can turn heads and a noise that can shatter windows. Welcome to one of the most insane German sedans on the road with a small LED lighting tweak from iJDMTOY.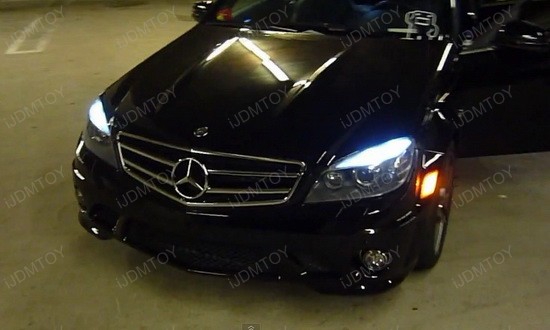 Check out the featured Mercedes LED Eyelid Lights – the super bright light perfectly matches 6000K HID headlights and will make you extremely noticeable in any time whether day or night. Please note that each side eyelid requires 2 pieces of the amazing 5-SMD-5050 LED bulbs. These quality LED bulbs will work flawlessly for all 2008-2011 Mercedes C Class, thanks to the built-in load resistors. This means no more displaying the "Bulb Out" error message on dashboard and hyper-flashing problems.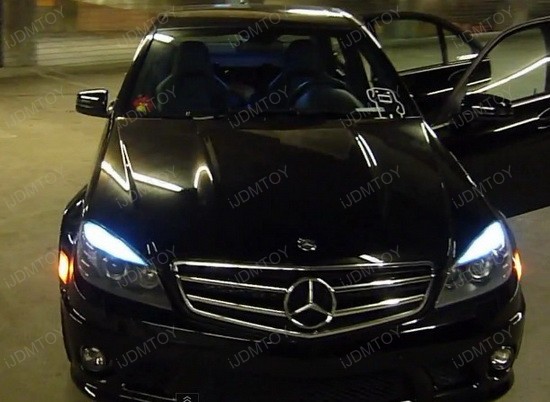 If you want to upgrade your parking lights, then all you have to do is open the hood and locate the back of the parking light lamp. When you have found the parking light socket, twist it carefully and take it off. Next, replace the stock yellowish bulb with the new LED bulb from iJDMTOY and before inserting it back, you'd better check whether it will light up. If it doesn't, simply flip the adapter around and try again. Finally, put back everything in place and enjoy your new Mercedes Benz LED look.
The featured 2010 Mercedes C63 AMG looks really stunning with its Mercedes Benz LED Eyelids and what's more – there will be no error messages anymore. The LED bulb lights up without flickering, and won't randomly turn off just like some other cheap products out there. iJDMTOY offers high quality products that will give your car a great new look for just a few bucks.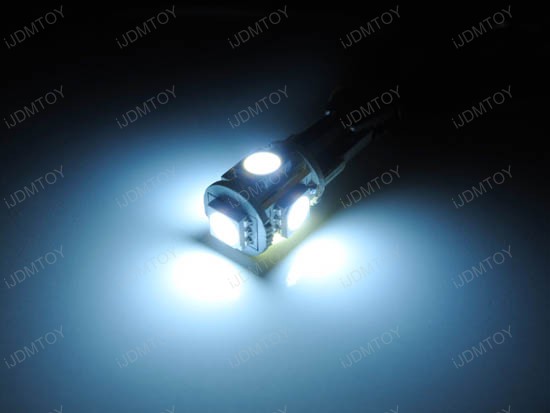 Brought to you by iJDMTOY.com, the expert for your Car LED. Follow us on Facebook for exclusive promo codes.