Although the Mazda RX-8 looks like a race-tuned sports car, more comfort is always welcome and here we present you a stunning LED Interior Light Package for Mazda. This complete LED interior package includes 2 pieces LED bulbs for map lights, one piece LED bulb for center dome light and 2 pieces LED bulbs for the side door courtesy lights.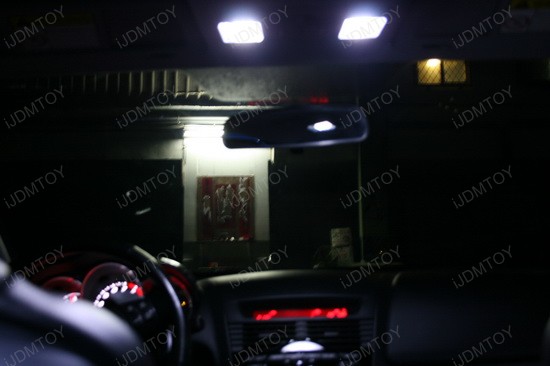 The 2004-2011 Mazda RX-8 spans seven years with only minor changes, making it one of the longest running RX models to date. Actually, thanks to this fact, iJDMTOY's LED Interior Light Package fits for 2004 and up Mazda RX-8. What's more, you don't have to be an expert to know exactly which LED bulbs to buy, you just need to buy this pre-configured LED interior package deal which will convert your car with full LED interior.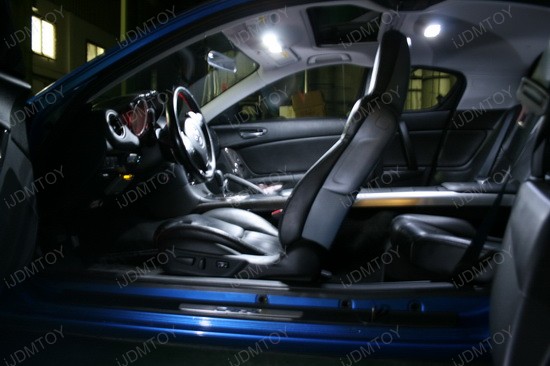 Let's take a closer look inside the cabin: set aside the RX-8's innovative two-person backseat and reverse-opening rear half-doors, and look at the pictures, showing this great LED Interior Light Package in action! You see the RX-8's stylish interior and great seats, marvelously drowned in light – a real delight for the eye, huh? With this set you get 3-4 times brighter light than the one emitted from stock interior lights, that is longer lasting and more energy efficient, too! Direct replacement, plug and play, available in xenon white, ultra blue or brilliant red color, don't miss your chance to upgrade your Mazda RX-8!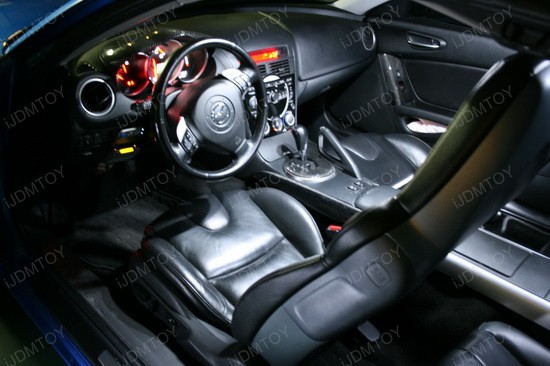 If you own a Mazda RX-8, then you should definitely have in mind replacing the stock dimmish interior lights with a really bright LED Interior Light Package from iJDMTOY. The RX line of performance cars is legendary for its unique rotary engine that uses two rotating triangle shaped rotors inside a cylindrical casing to generate power, but now you can add some more uniqueness to your Mazda RX-8 with iJDMTOY's complete LED Interior for Mazda in just a few minutes.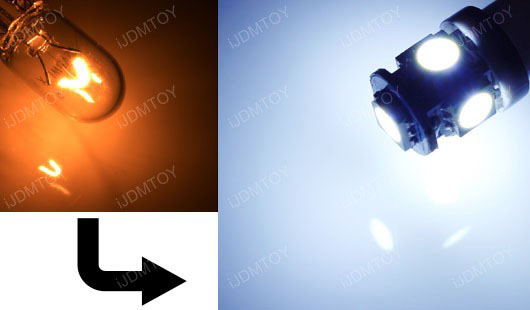 Brought to you by iJDMTOY.com, the expert for your Car LED. Follow us on Facebook for exclusive promo codes.