The half-ton Chevy Silverado pickup with LED Switchback Turn Signal lights is just as adept at serving as the weekday family car as it is at transporting home-improvement supplies or towing a boat on the weekends. But with one difference – with the Switchback LED bulbs you can do all of the above in style! If you want to dress up your rumbling V8 ride like whoa, this is a great way to do it in just a few minutes right in your own garage.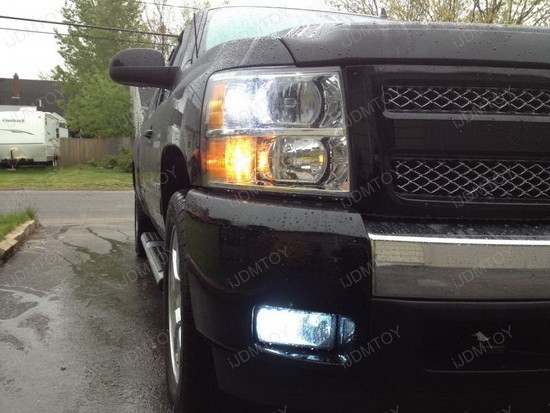 These lights will stay on in xenon white as daytime running lights when you are driving, and when the turn signal is activated, the lights will automatically switch from white to amber and start flashing. The featured high power 3157 switchback LED bulbs for front parking lights and turn signal lights emit a distinctive brightness, which perfectly matches the clear look of the headlights and contributes to the flashy look of this Chevy Silverado. Thanks to the magnified projectors in front of each bulb, the output is 2-3 times brighter than conventional LED. What's more, with LED upgrade like this, the vehicle will be more noticeable in bad weather, which dramatically raises the safety bar for good.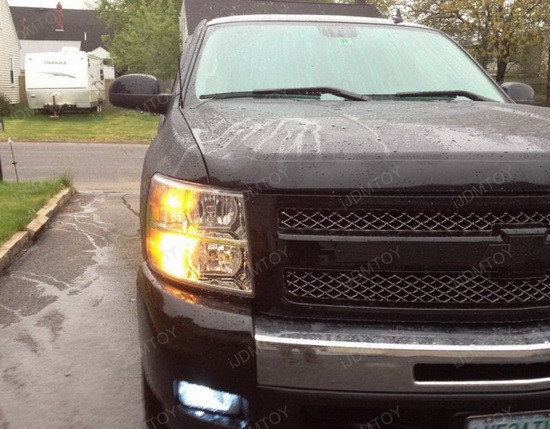 This product is designed to replace 3157, 3057, 3357, 3457 and 4157 double-filament bulbs in a quick and easy way – completely plug and play, just take out the old egg-looking bulb and put back the fancy new LED one. Please note that you might need to add a pair of load resistors to prevent hyper flashing or malfunction problem, but you can always contact iJDMTOY for more information about your vehicle.
Whenever you drive a pickup like the featured Chevy Silverado or some other V8 American icon, these LED Switchback Turn Signal bulbs could be a great complement to HID lights. And at last, but not the least, you'll dramatically change your car's appearance for just a few well-spent dollars.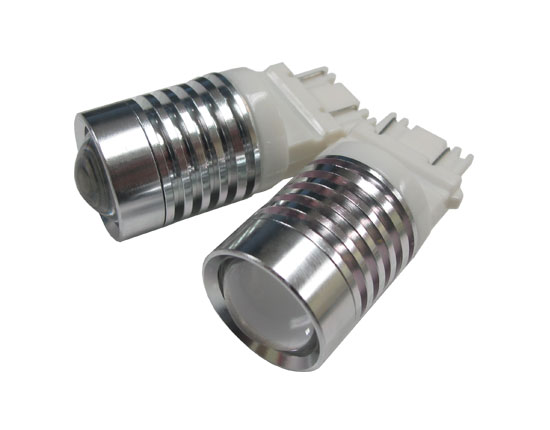 Brought to you by iJDMTOY.com, the expert for your Car LED. Follow us on Facebook for exclusive promo codes.