Archive for December, 2012
by iJDMTOY on Dec.13, 2012, under LED & HID News and Updates
Today's featured car is this trendy Scion FR-S equipped with LED Lights For Scion FR-S. This customer wanted to mod his new Scion FR-S and give it more aggressive and sporty look. He purchased the entire package and installed the LED bulbs on the high beam for daytime lights, LED license plate lights, LED interior lights and LED trunk area lights. Take a good look at the photos below and see how this ride stands out with just a few small LED mods.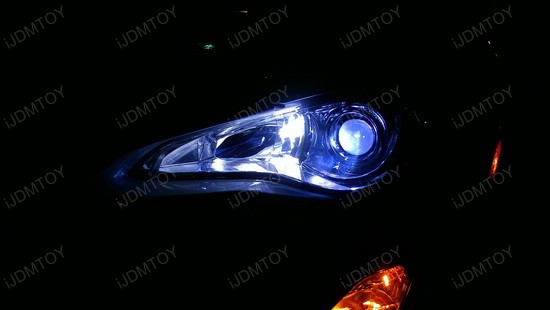 We know the Scion FR-S is very popular now no matter Japan or in US and there are lots of reviews and ad campaigns out there, but we want to show you how some of our customers turn their cars into a real head-turners without spending a fortune. First, we'll start with tuning the headlights. If you are looking for some perfect HID matching LED Lights for Scion FR-S, you can go with the Xenon White High Power 120-SMD 9005 LED bulbs. You get a direct replacements for the stock 55W halogen bulbs for fog lights or high beam lamps as daytime running lights (DRL) just like this guy did. What's more, the installation is pretty simple – unplug the stock halogen bulbs and plug back the new LED bulb.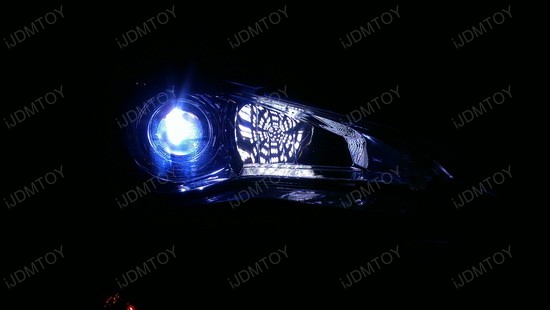 Let's move on to the other cool LED Lights for Scion FR-S. You'll definitely love the way this Scion FR-S shines at night, thanks to the 5-SMD T10 LED bulbs. The very same bulb shines 360 degrees and is used to illuminate the license plate, the interior and the trunk area. The best thing is that you can get your car the same fantastic look all by yourself. You can install every featured LED product in just a few minutes replacing the old stock one and impress everyone when the night falls.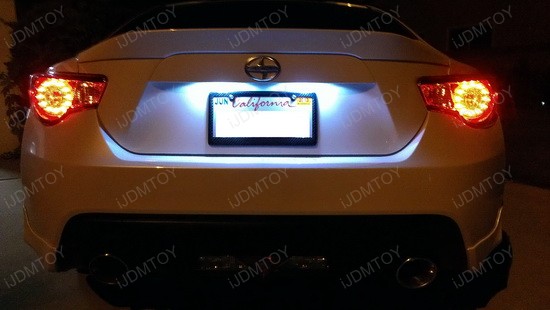 Turn you Scion FR-S into a smoking hot LED ride thanks to the affordable, yet high quality Scion FR-S LED. Customizing with LED lights from iJDMTOY has never been easier and this Scion FR-S is the "rolling" proof!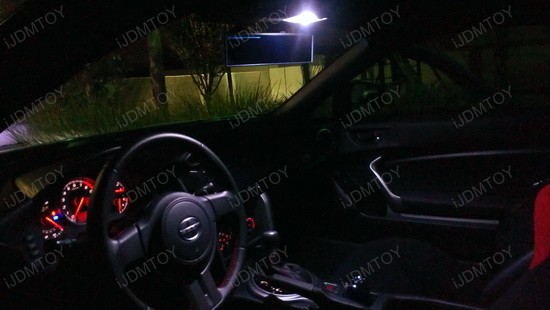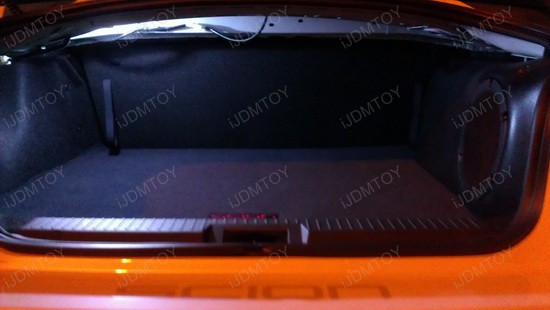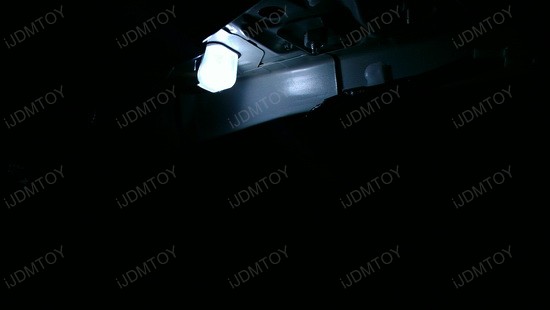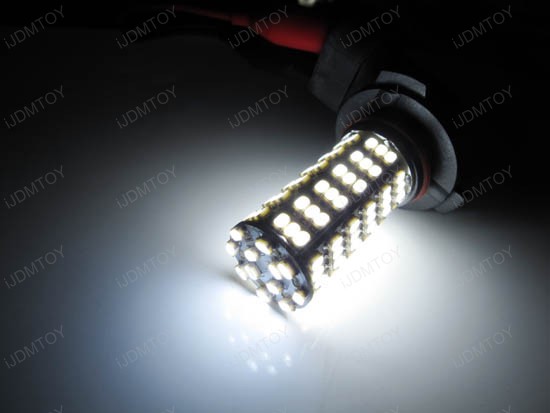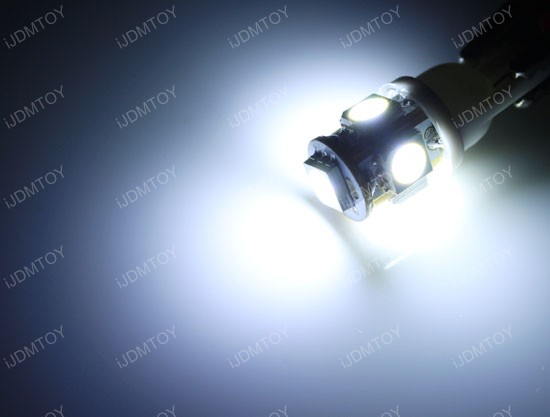 Brought to you by iJDMTOY.com, the expert for your Car LED. Follow us on Facebook for exclusive promo codes.
Leave a Comment
more...
by iJDMTOY on Dec.11, 2012, under LED & HID News and Updates
This gorgeous 2009 Infiniti G37 makes great impression, thanks to the T10 LED bulbs for parking lights. It looks like a sexy fashion model, posing for some famous photograph. These Parking Light LED bulbs perfectly match with the OEM HID headlights and what's for sure, this combination is smokin' hot!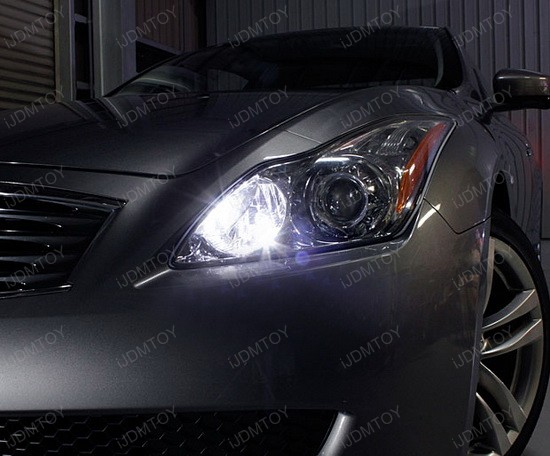 Thanks to the innovative 360 degrees shine design, the featured 5-SMD 5050 T10 Wedge LED bulbs have great lighting output, that will make you say "wow!" once turned on. What's more, they will replace stock bulb sizes: 158, 168, 175, 194, 2825, 2827, W5W, 912, 921, which means they are universal fit and you can give very nice and elegant look to your car, too! Plus, these shiny things are very affordable and you don't have to be a rocket scientist to figure out how to replace the dim, worn out factory incandescent bulbs with the new Xenon White T10 LED bulbs.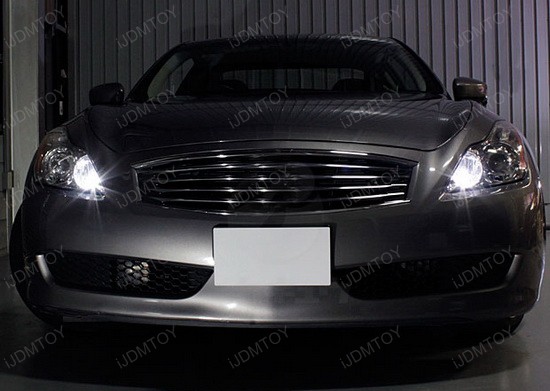 Well, this guy here probably had to jack the car up and remove tire to gain access to the LED parking lights sockets of this 2009 Infiniti G37, but if you know your car, then it won't be a problem to do it yourself. The basic thing is to locate the parking lights socket, take out the stock bulb and plug in the LED one. Then test if bulb lights up before putting back everything together and if it does, then you've successfully accomplished your goal to add a nice touch to your car.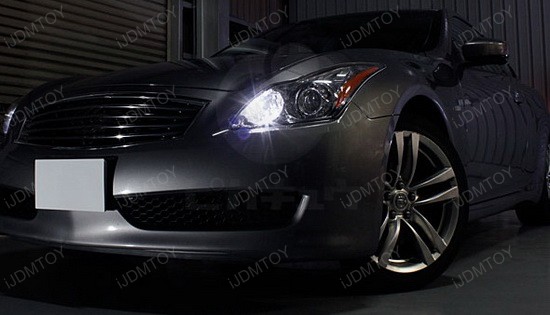 The owner of this 2009 Infiniti G37 made a great choice, upgrading his old lights with new T10 LED bulbs, because LED lights are cleaner and brighter. They increase driving safety by making the vehicle more visible to other drivers, and at last, but not the least – they are much more attractive and longer lasting than incandescent bulbs.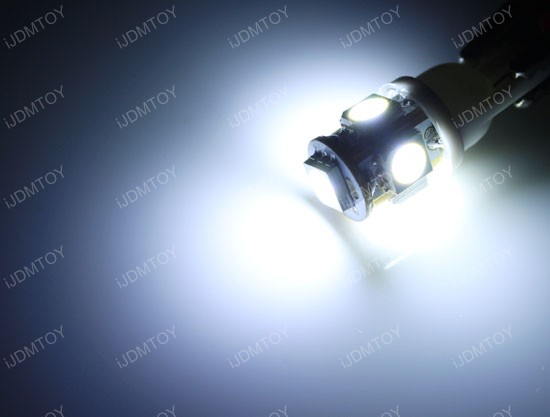 Brought to you by iJDMTOY.com, the expert for your Car LED. Follow us on Facebook for exclusive promo codes.
Leave a Comment
more...
Visit our friends!
A few highly recommended friends...
Archives
All entries, chronologically...