This gorgeous 2009 Infiniti G37 makes great impression, thanks to the T10 LED bulbs for parking lights. It looks like a sexy fashion model, posing for some famous photograph. These Parking Light LED bulbs perfectly match with the OEM HID headlights and what's for sure, this combination is smokin' hot!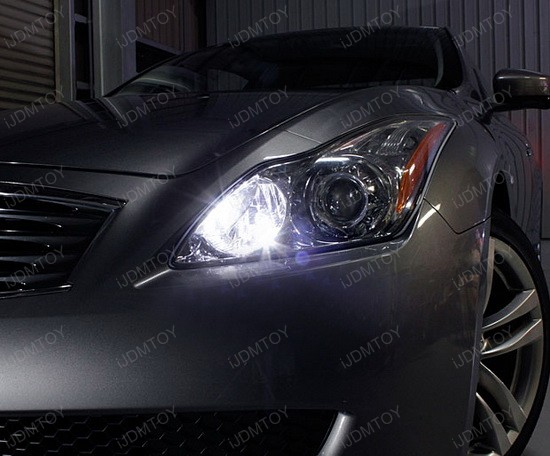 Thanks to the innovative 360 degrees shine design, the featured 5-SMD 5050 T10 Wedge LED bulbs have great lighting output, that will make you say "wow!" once turned on. What's more, they will replace stock bulb sizes: 158, 168, 175, 194, 2825, 2827, W5W, 912, 921, which means they are universal fit and you can give very nice and elegant look to your car, too! Plus, these shiny things are very affordable and you don't have to be a rocket scientist to figure out how to replace the dim, worn out factory incandescent bulbs with the new Xenon White T10 LED bulbs.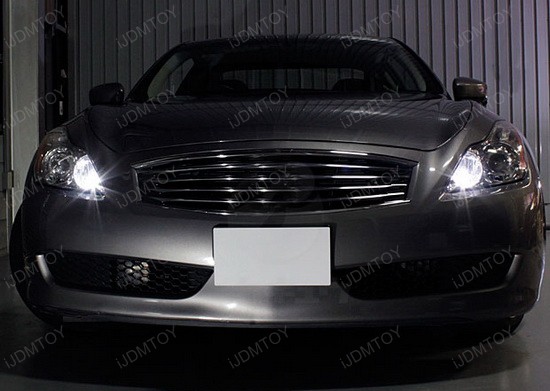 Well, this guy here probably had to jack the car up and remove tire to gain access to the LED parking lights sockets of this 2009 Infiniti G37, but if you know your car, then it won't be a problem to do it yourself. The basic thing is to locate the parking lights socket, take out the stock bulb and plug in the LED one. Then test if bulb lights up before putting back everything together and if it does, then you've successfully accomplished your goal to add a nice touch to your car.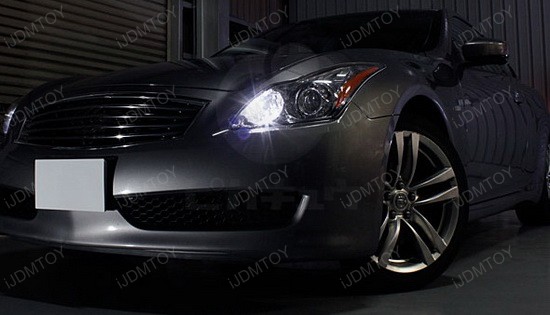 The owner of this 2009 Infiniti G37 made a great choice, upgrading his old lights with new T10 LED bulbs, because LED lights are cleaner and brighter. They increase driving safety by making the vehicle more visible to other drivers, and at last, but not the least – they are much more attractive and longer lasting than incandescent bulbs.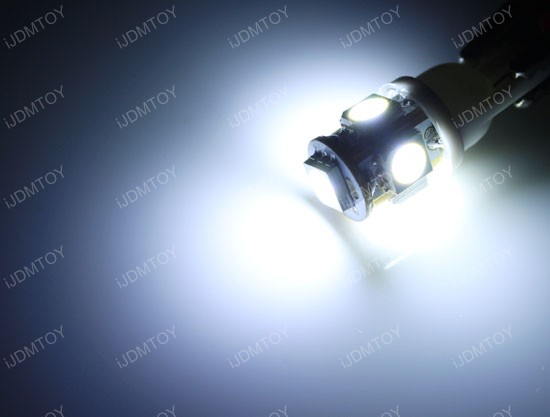 Brought to you by iJDMTOY.com, the expert for your Car LED. Follow us on Facebook for exclusive promo codes.