We have got this classic Mazda RX-7 installed our brand new RGB LED Knight Rider Scanner for Mazda RX-7 under hood last week.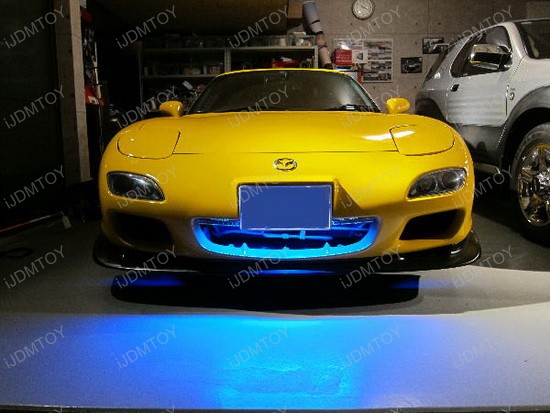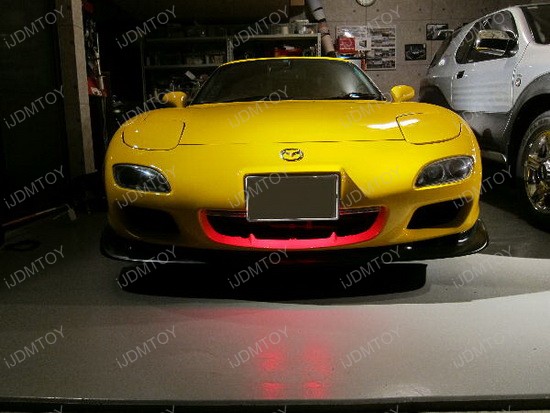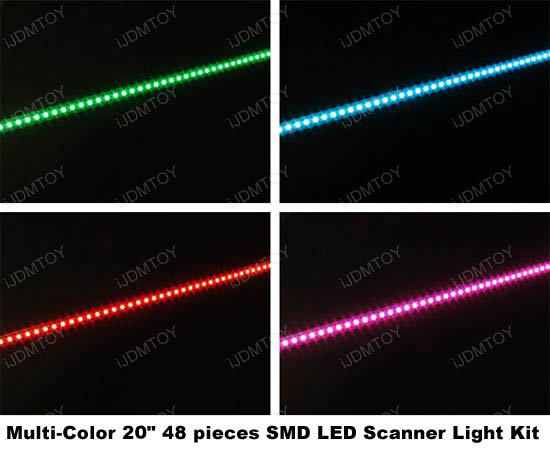 Our LED scanner lighting kit includes 1 piece 20 inches (50cm) long super bright 48 RGB type SMD LED waterproof LED strip light; 1 piece Control Module; and 1 piece Remote Control (60ft range), and it's universal fit any kinds of cars.
Please check the How to install LED Scanner Knight Rider Light for installation concept.
Here is our product page below: