Since LED lights add very sophisticated look to any vehicle, regardless of age, brand, or type, adding LED lights to yours would be a no-brainer. Take for example this new 2013 Volkswagen Jetta GLI that one of our customers brought into our store; we threw on a set of our 18-SMD 5050 LED Daytime Running Lights bulbs in there and it completely changed the look of the vehicle instantly.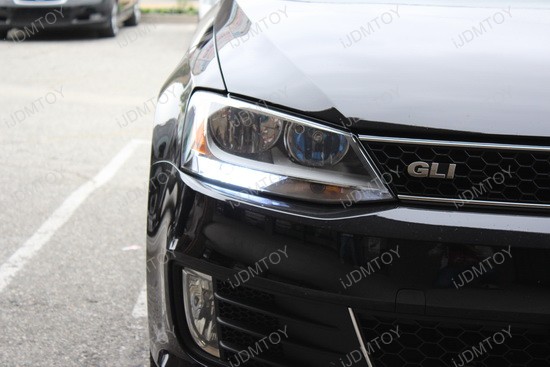 There are many questions that come to mind when you replace a light on a European vehicle such as: Are there any error messages? Are there are any flickering issues? Would these interfere with other functions and so on. Fortunately for this particular 2013+ Volkswagen Jetta GLI, there are no error messages or negative side-effects of replacing the daytime running light bulb. We used a standard LED bulb with no resistors or added components to make this happen, what you see in the pictures is just a direct bulb replacement. Please do keep in mind that this was only tested on this specific vehicle and that other vehicles even though they may be the same manufacturer, may throw error messages or cause other issues.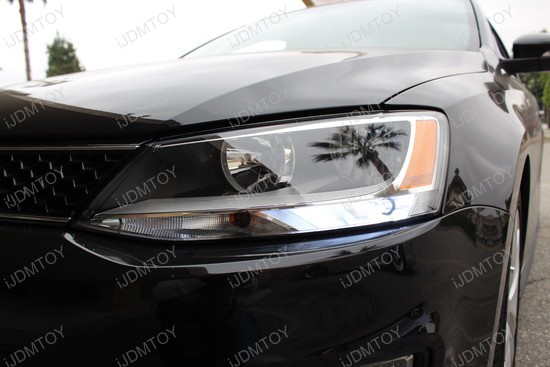 With this new upgrade, the look of this Jetta has completely changed from the dull, incandescent yellow hue that the lights produced to a brighter and updated look that the LED's offer. These replacement bulbs seem to suit the car so well that the untrained eye may even think these are factory lights and that this car came off the dealership lot just like this!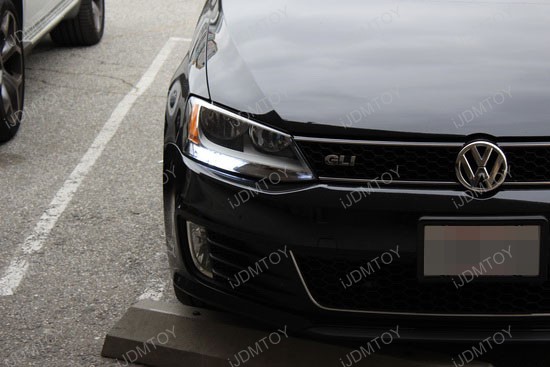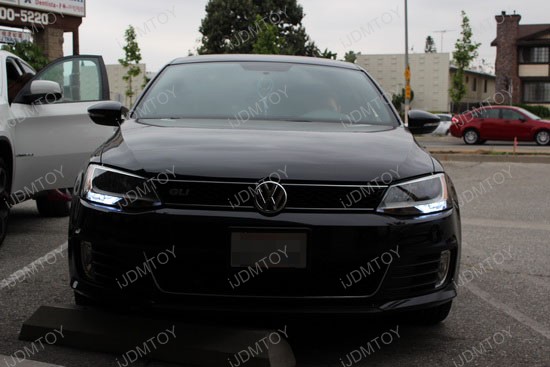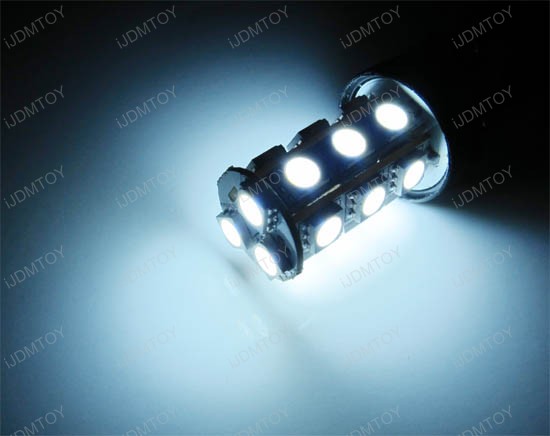 Brought to you by iJDMTOY.com, the expert for your Car LED. Follow us on Facebook for exclusive promo codes.