Lexus IS250 offers a sporty disposition and when you add the Lexus LED Bumper Reflectors you'll get a very stylish and hot entry-level luxury sedan. With 33 pieces 1210-SMD LED per reflector as taillights/brake lights for 2006 – 2013 Lexus IS250 IS350 (excluding IS-F and IS-C) this amazing high quality product will make your car stand out – you get a stunning appearance and enhanced safety at the same time.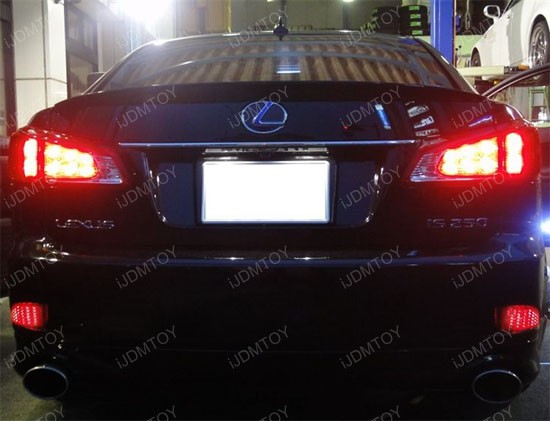 By making taillights/brake lights more visible you can significantly increase your safety, because drivers behind you will notice your brake lights from greater distance and therefore they'll have more time for reaction. So, these Lexus IS250 Bumper Reflectors are great replacement for your stock reflectors and function as add-on brake light/tail light. Check out the pictures of all Lexus IS250 with this add-on in action and you'll see for yourself the amount of red light they emit even in daytime. What more can I say – engineered for the enthusiast driver!

Installing the featured Lexus LED Bumper Reflectors requires no modifications and all you have to do is to take off the stock reflectors, tap the black wire to stock brake light negative, white wire to tail light positive, and red wire to brake light positive. Then ask a friend to help you test if lights work as they are supposed to and if so, the mission is accomplished.
Lexus IS250 has always been an alternative choice in the compact saloon sector, but an aggressive new look and enhanced safety could be achieved with Lexus IS250 Bumper Reflectors from iJDMTOY. You just can't go wrong with any LED product, because iJDMTOY products are top quality. Your car deserves a small touch of luxury and with iJDMTOY you don't have to spend a fortune to get it.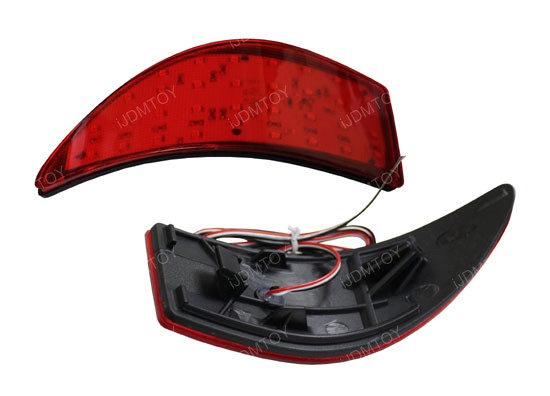 Brought to you by iJDMTOY.com, the expert for your Car LED. Follow us on Facebook for exclusive promo codes.