Since the debut of the Scion FR-S in the United States, it has been at the center of attention in the automotive industry. However, unlike its equivalent in Japan; known as the Toyota 86, it does not have an option to come with LED daytime running lights integrated into the headlights in a similar style as the newer Audi and Lexus vehicles do. This style of LED daytime running light has been becoming increasingly popular among car enthusiasts. Since replacing the entire headlight assembly is quite expensive and requires complicated wiring, we decided to provide an alternative solution to this dilemma.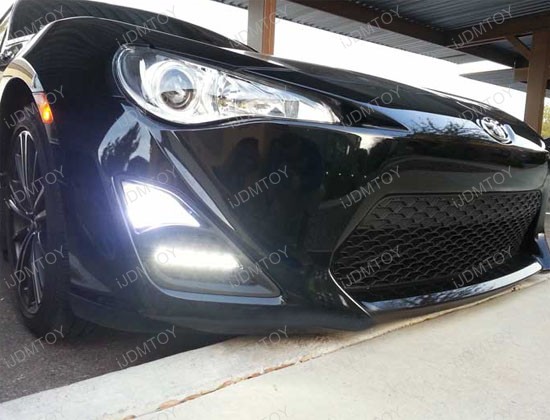 We are proud to introduce our brand new 7.5W Exact Fit High Power LED Daytime Running Lights for the Scion FR-S. This LED daytime running light replaces the fog light assembly area with an LED bar that looks like the vehicle came equipped from factory like this. It is a subtle, yet dramatic change to the exterior of the Scion FR-S.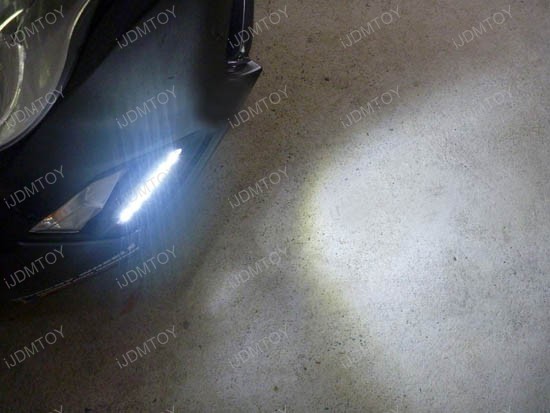 Not only does this LED daytime running light look awesome, it plays an important role in enhancing the safety of your vehicle during the day and night allowing other drivers to notice you easily thanks to the high powered Osram LEDs powering it. The Xenon White color is rated at 6000K (Kelvin); a functional and aesthetically appealing color for majority of the car enthusiasts.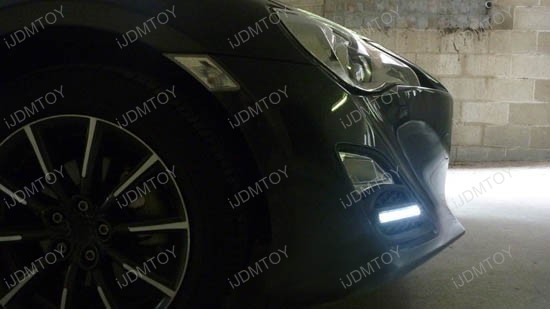 In addition to all the wonderful features that this light offer, it are also very easy to install; simply remove the original fog light assembly bezel and replace with ours. This will fit on the Scion FR-S with and without fog lights, but it will require you to remove the existing fog lights if so equipped. Wiring is very limited and only requires you to locate specific wires on the vehicle which are then easily connected by using the supplied quick-splices.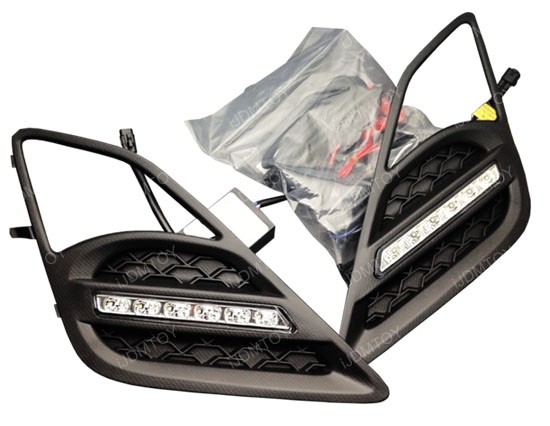 Brought to you by iJDMTOY.com, the expert for your Car LED. Follow us on Facebook for exclusive promo codes.