While watching the television, you may have noticed that there are a lot of newer vehicles advertised on commercials and you may notice that they all start sharing the same design features. One noticeable and popular feature that has taken the automotive industry by storm is the Audi style LED daytime running lights that are now appearing on other manufacturers such as Lexus, Volkswagen, and even Honda! The new 2013+ Honda Accord V6 with the EX-L or the Touring comes equipped with factory LED daytime running lights on the bottom of the headlight. Unfortunately, not everybody can afford the several thousand dollar difference between the regular trims and the higher trim and this is where we come in; we have provided a simple to install LED solution that installs in the factory position to give it a similar look.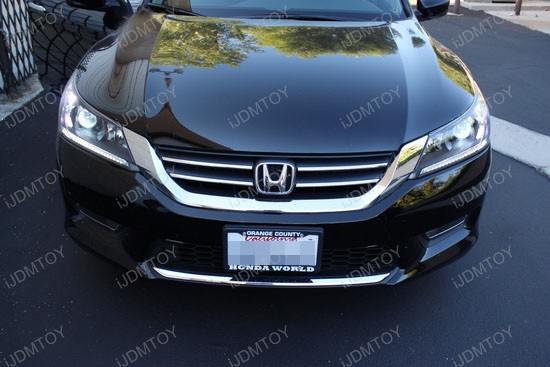 These Honda Accord daytime lights require no modification and does not even require the headlight to be removed to install. These lights are also plug and play with the factory parking light socket so there is no need to worry about tapping or damaging your factory wires.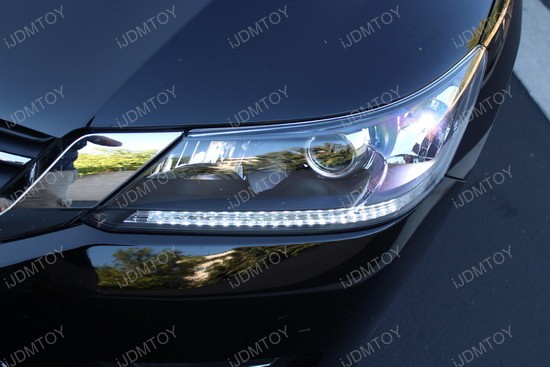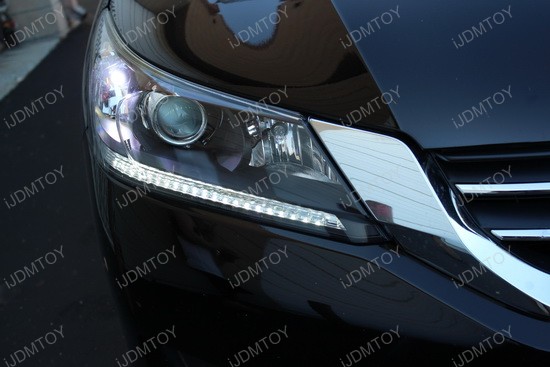 Since these LED daytime lights are installed and connected to the parking lights, they will only be on at night when the headlights are on. However, we will be coming out with a system that allows these to be used as your daytime running lights and it will look like it was bought like that from the dealership. Nighttime pictures will also be available within the near future. Check back with us and we'll provide more information as this product develops further.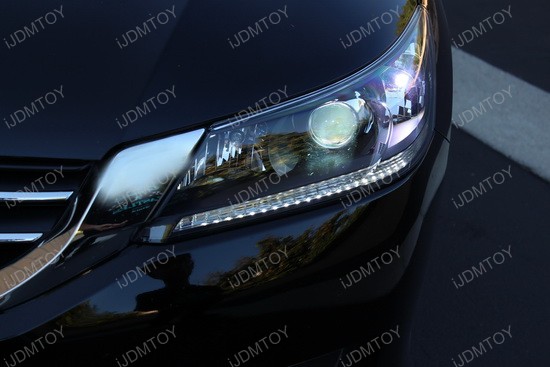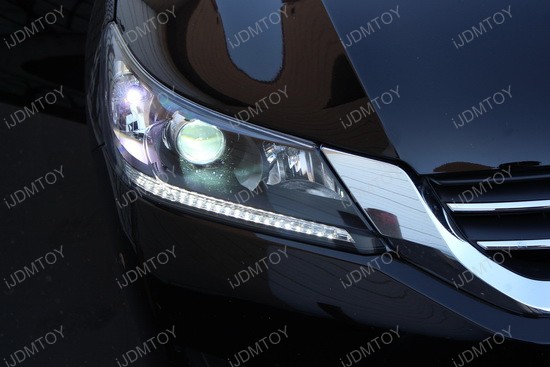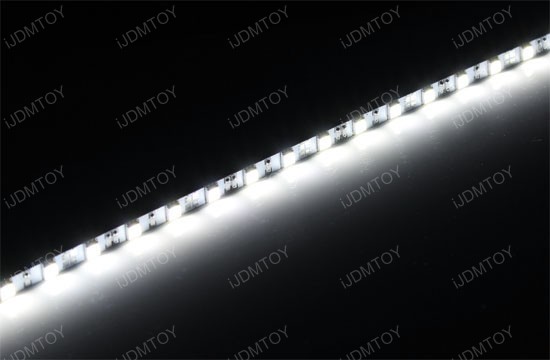 Brought to you by iJDMTOY.com, the expert for your Car LED. Follow us on Facebook for exclusive promo codes.