We are proud to release a new our brand new LED running lights for the 2013+ Honda Accord Sedan and Coupe to and add it to our direct fit LED light series. Honda has made an option available for LED daytime running lights underneath the headlight that resemble the newer Audi's. With the added option of having factory installed LED daytime running lights comes with additional costs; the models that have this option are the EX-L and Touring trims which cost several thousand dollars more than the lower model trims. These LED running lights are very bright and also quite affordable for the average consumer.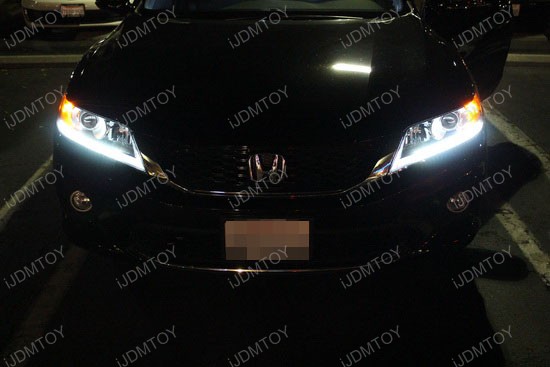 Each LED assembly per headlight operates using 21-SMD 5050 LEDs and produces our unique 6000K Xenon White color. Due to the color of the LED lights, these will easily match our other 6000K Xenon White LED bulbs and our HID lights. The 5050 LED chips provide a wide angle of light output so these lights can be seen quite well from the sides as well as the front.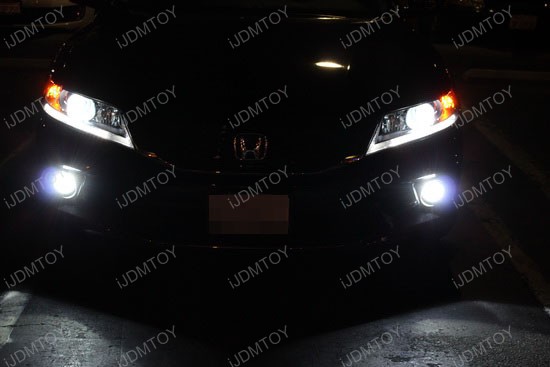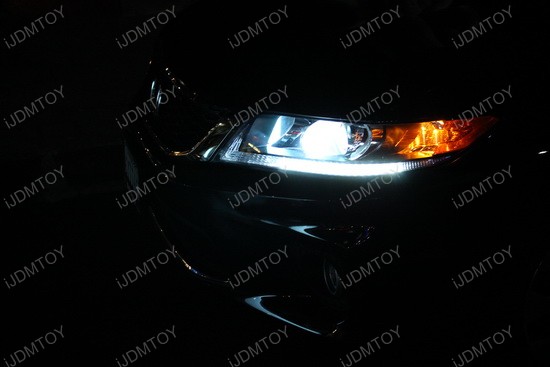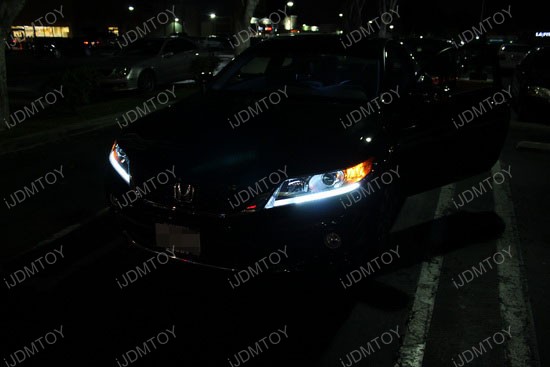 These Honda Accord LED running lights are 100% plug and play, they require no modifications and connect to the vehicle's factory parking light bulb. While these may not turn on with the headlights like the factory ones do, they will be on with the parking lights instead, but these lights can be modified to turn on with the car if so desired. These lights are installed inside the headlight, but you do not have to deal with any of the messy procedure of baking and opening the headlight. Installation is straight forward and we have a detailed guide on how to do so available on our website. The sedan is no problem at all, but the coupe will require removal of the headlights to install due to the limited space available; installation takes 15-30 minutes for the sedan and about 1-1.5 hours for the coupe. This unique upgrade is a must have for any 2013+ Honda Accord that did not come with the factory LED lights at a much lesser cost.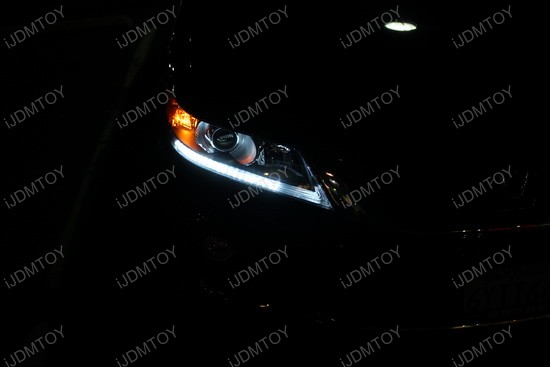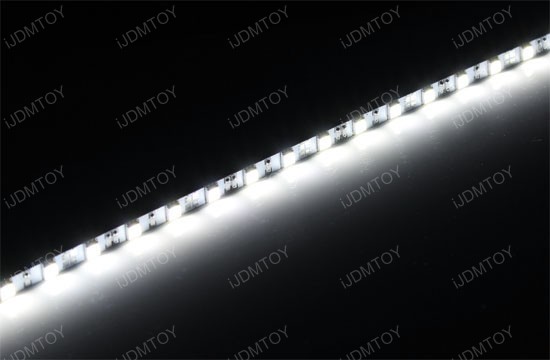 Brought to you by iJDMTOY.com, the expert for your Car LED. Follow us on Facebook for exclusive promo codes.