Audi has revolutionized the appearance with their unique LED DRL lights on the front end of their vehicles. It is inspired many other manufacturers such as Hyundai, Lexus and specifically Honda. You might find it hard to believe that a Honda has adapted their front end with a LED DRL on their headlight but it is true. The latest generation 2013 and up Honda Accord has become one of the latest car manufacturers to join this movement started by Audi.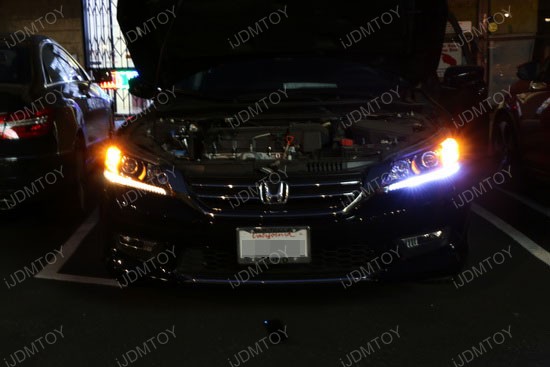 Over the years, Honda vehicles are often viewed as just a low class vehicle but they have revamped their whole line of vehicles to a much more modern look everyone is accustomed to seeing. The Honda Accord now has an option for the LED DRL but not all vehicles are equipped with the LED DRL. iJDMTOY's latest retrofit components will allow you to convert those non-LED DRL equipped models to look exactly like OEM in a very inexpensive cost. The LED DRL is a fairly simple installation as it would be a replacement of the existing parking light bulbs with our new LED with all the necessary plugs and adapters. The kit not only fits sedan models but coupe trims as well.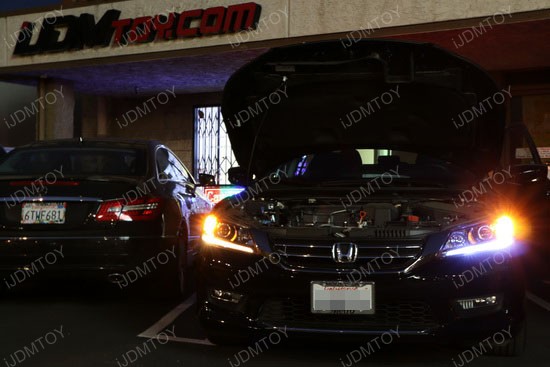 Those who have the non-LED DRL equipped models have to deal with the awful, amber looking color when their vehicle is turned on but iJDMTOY's Honda Accord LED DRL kit will change that in an instant. When you hear the word retrofit, you would automatically assume cutting and baking of your headlight. That is definitely not the case here with iJDMTOY. As mentioned previously, installation is simple but is highly advised to unbolt your headlight from your vehicle; therefore, you have more space to perform the installation as the housing is enclosed in a very tight area. You can ask yourself, "Should I spend an extra thousand dollars from OEM?" or "Should I go with the simple route with iJDMTOY?"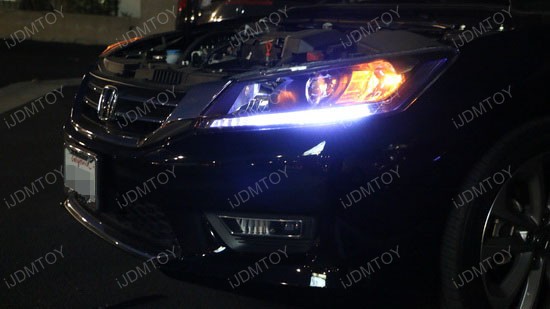 The end result will be amazing with the upgraded Honda Accord LED DRL retrofit kit. This Honda Accord LED DRL retrofit kit will give the vehicle a much modern appearance just like the Audi vehicles. With such a straight forward installation, it would be wise choice to give this Honda Accord LED DRL retrofit kit a try.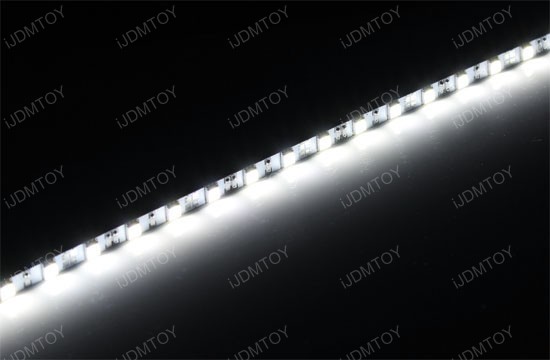 Brought to you by iJDMTOY.com, the expert for your Car LED. Follow us on Facebook for exclusive promo codes.