When come to install the 9005 LED bulbs for high beam daytime running lights, most likely you will need a set of extra decoder or wiring/harness to ensure the LED bulbs function properly for the DRL mode with no flickering and no error message.
During plugging in the decoder or wiring, a very common assumption is the male and female connections should be connected the way the tab on the male connector get held by the clip on the Female connector.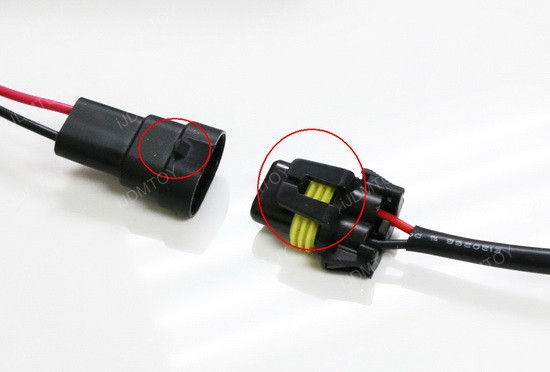 However this is not always the case for some newer cars like such Lexus, Subaru and Toyota which are known to have the positive wire reversed with the negative wire. (Because for stock bulb, this does not matter at all, so they are assembled reversely)
Since LED is polar sensitive, in situation like this, you will have to flip one connector 180 degrees and plug in reversely. But if you do this way, the connection might be a little bit loose, which might fall out of the socket.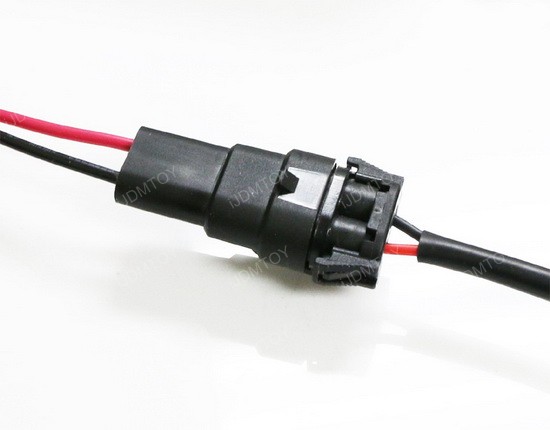 There is a quick and easy fix: Get a standard length cable zip tie and route it around both connectors in between the wires on the male and female connectors. This fix not only work for Lexus Toyota Subaru installing the LED high beam daytime running lights, but also work for other such as Acura Honda installing the 9005 LED DRL in case of any loose which will trigger error message intermittently pop up on dashboard issue.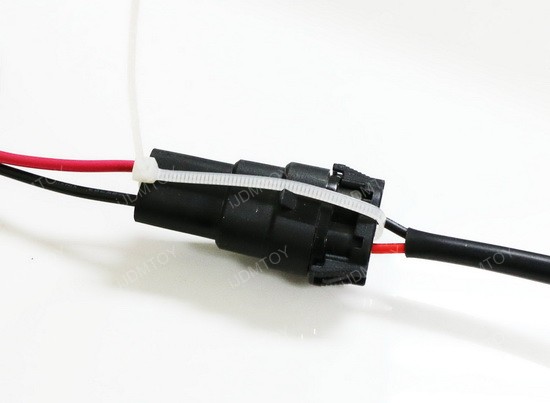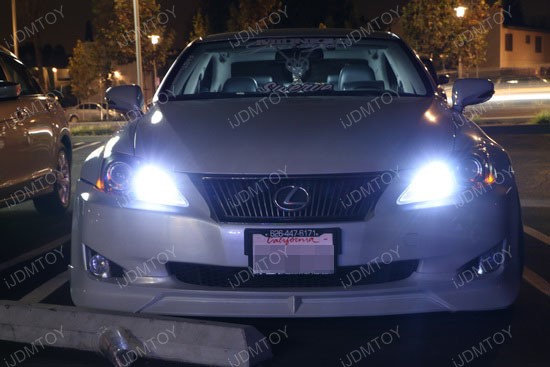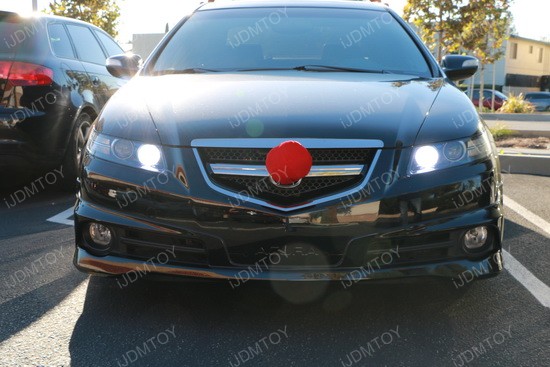 Brought to you by iJDMTOY.com, the expert for your Car LED. Follow us on Facebook for exclusive promo codes.