At iJDMTOY, we equipped a 2009 Infiniti G37 Sedan with an exact fit LED interior light kit package for a brand new, sleek interior ambiance. This gives the G37 a nice surreal glow, all the while lighting up the interior to combat the darkness. This makes the Infiniti G37 LED Interior package and the Infiniti Q60 LED Interior package simply the must-have add-on for any Infiniti fan.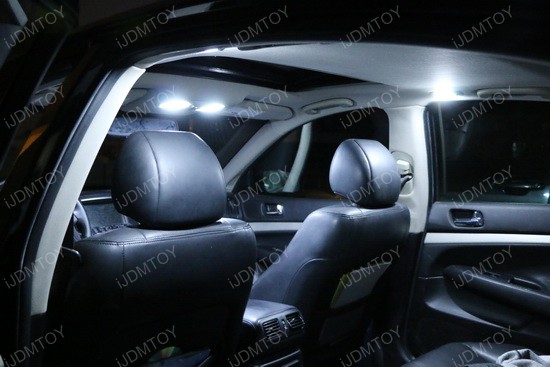 We made this light package as an exact fit LED interior for the 2nd generation Infiniti sedan and coupe, but this product will fit any 2008+up G35, G35, G37, and Q60. This specially designed fit light package is created so that there will be no error trigger on the dashboard.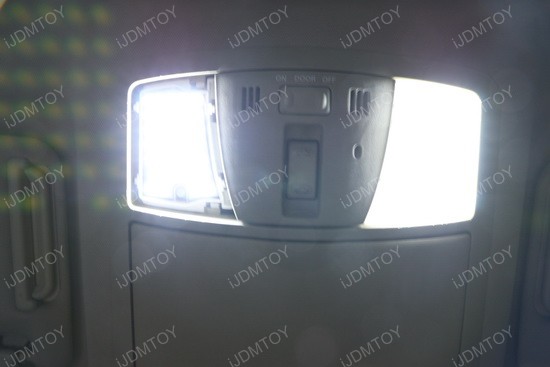 Please note that this light package is vehicle specific, so you would have to make sure that your Infiniti or Nissan is the correct model and year for compatibility. No modification is needed, as this product is a simple plug and play. If you're tired of fumbling around in near darkness from your dimly lit car, the LED light panels are up to five times brighter than the lackluster stock bulbs.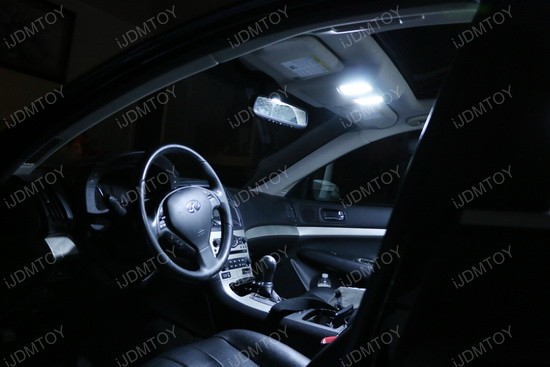 See how the LED Interior Light Package we installed in the 2009 Infiniti G37 Sedan gives it a sort of ethereal, soft glow? The LED Interior Light Package doesn't give off a harsh, piercing headache causing light, but instead bathes the passengers in a sort of sublime, happy warmth.