If you've been itching to get a LED Underbody Lighting Kit and also consider customization essential, then you will absolutely want to get your hands on iJDMTOY's new 10 PC Expandable RGB LED Underbody Lighting Kit for your ride. This nontraditional kit is such a must-have new innovation optimized for the ultimate personal touch.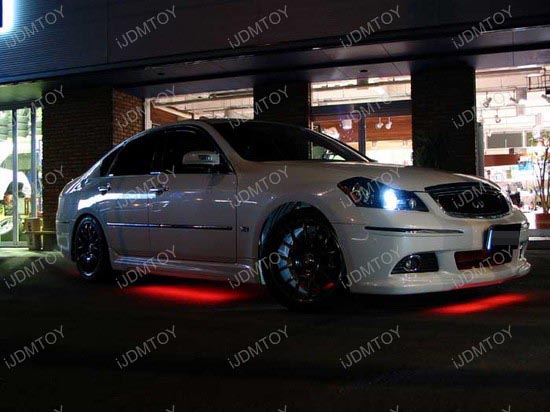 Before, if the LED strip you bought was too short, there was absolutely nothing you could do but try and explain to your buddies why your LED strip stops mid-body or try to position yourself uncomfortably in an attempt to hide the pseudo blemish. Most of the products out on the market have one fixed length that makes precise measurements a huge concern, whereas iJDMTOY's new LED strips completely blow everything out of the water.
Not only are the LED strips much brighter with 50% more lighting output for each set of LED underbody kit, they are also extendable, expandable, and detachable for some crazy personalized configuration! The cool 90 degree curve of each strip makes installation even easier than before. Each set comes with 10 pieces of LED strips, but since they can be extended, you can attach more pieces together (maybe you drive a bus) for a grand total of 30 pieces!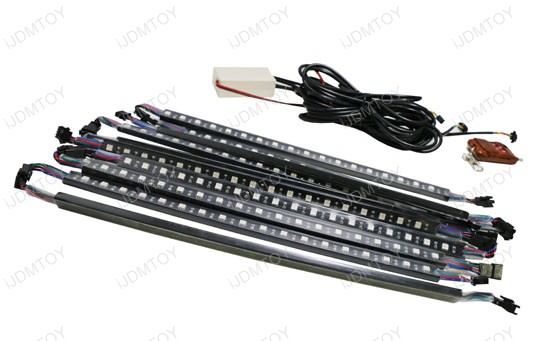 The detachability of these individual LED strips is actually very convenient in more ways than one and is one of the best parts. Not only can you increase or decrease the overall length of the entire thing, but you can also stop worrying about a burned out bulb completely ruining the whole strip. In the past, you would have to painstakingly remove the entire strip and replace it with another one. This is both time consuming and can get expensive really fast. With the detachable feature, simply swap out the strip containing the burned-out bulb with a new strip and you're good to go!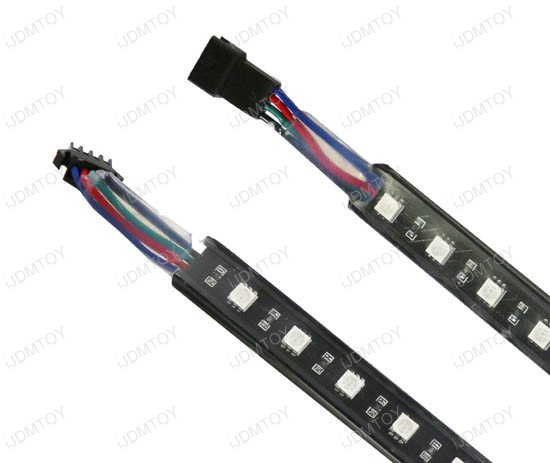 Other awesome features are the wireless remote and the flashing patterns. The wireless remote controls the on/off function and all of the crazy light-up patterns. The light-up patterns are also something pretty spectacular and the seven colors (red, green, blue, yellow, magenta, cyan, and white) are really showcased in the light up, strobe, and flash patterns.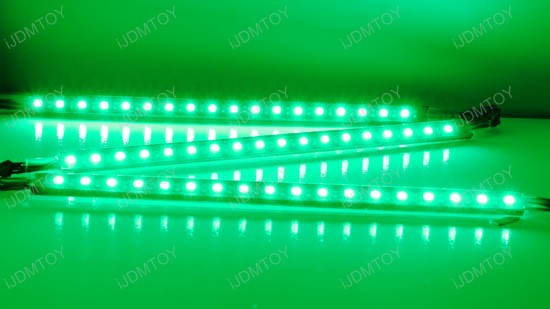 The only slight downside is that the kit isn't street legal and is meant for off-roading or show purposes. This is obviously not the fault of the product, but you can think of it this way: this LED lighting strip is too cool for driving on the road anyway. As long as you're not using them as you're driving, you can definitely light 'em up!