Want to give your prized baby a nice facelift? This xenon white BMW LED Eyelid is a great way to spice up your ride while adding some unique style and pizzazz on the road. This E60 LED eyelid mod is so exclusive that it's only compatible with 2008-2010 BMW E60 5 Series only. You would also have to make sure your 5 Series has the LCI headlight before buying this add-on.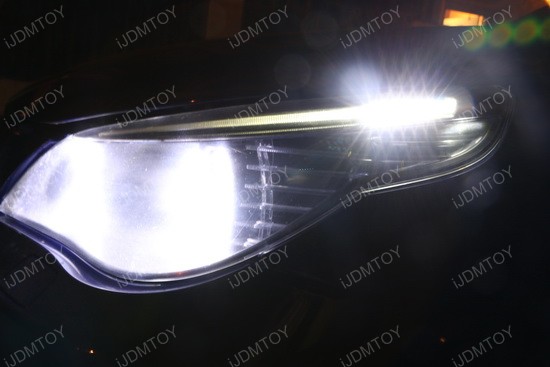 One of our customers came in to give his special ride some new LED Eyelids and the results really add a nice touch of sleekness with a dash of luxury. Each LED module set includes the flashy xenon white color that is a nice upgrade from the OEM amber LED modules. The LED new modules look so welcoming in a sort of come-hither gesture. It's as if the LED eyelids complete the car's expression and beckons you to take it for a long drive.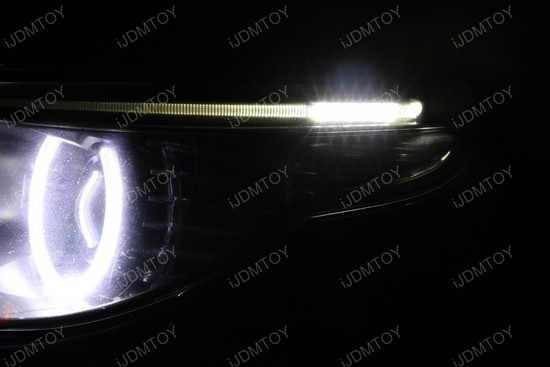 While this LED replacement module makes the eyelid mod easier, we still recommend professional installation for this product. New LED add-ons are always a great way to make your ride stand out. So if you have a BMW E50 5 LCI 5 Series, you're in luck! All the attention will soon be on your BMW 5 Series.