These RAV4 OEM Fit Daytime Running Lights are the perfect way to add some spice to your RAV4 and optimize safety on the road. The LED lights have a more uniform output and will make your Toyota RAV4 Daytime Running Lights look similar in style to the new 2013-up Audi A4/A5 daytime running lights.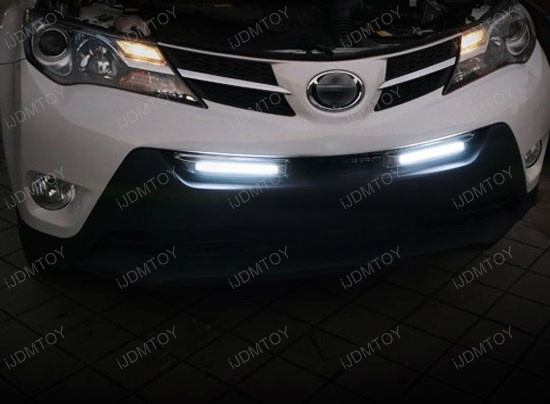 This set of LED DRL will fit any Toyota RAV4 2013-up with a center grill insert. The LED lamps have a new fiber optic tube design to create even lighting and is leagues better than the older individual LED emitter design. The easy installation involves a direct clip/bolt on design that is perfect for beginners.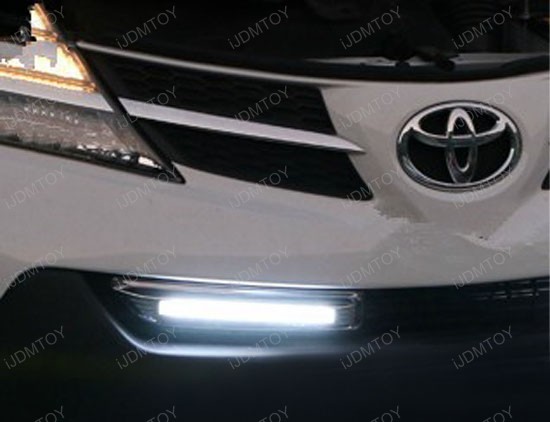 It's a great idea to a hold of these LED Daytime Running Lights for your RAV4, as it not only makes the driving experience safer for yourself and those on the road, but it also makes your RAV4 different from other similar cars on the road. You don't see very many RAV4s with upgraded LED lamps, so it would be a great idea to install these LED lights and make your RAV4 a one-of-a-kind.