We got this set of submitted photos from someone who had installed these LED Audi Style Module for Headlights installed on a 2014 Ford Fusion. This LED headlight retrofit is quite cool looking because it is specially designed with a gorgeous uniform output to guide you through the night. Imagine zipping through the night with these LED headlight retrofit mounted on your ride to signal to the world that you're heading their way. You are bound to get noticed by everyone and everything!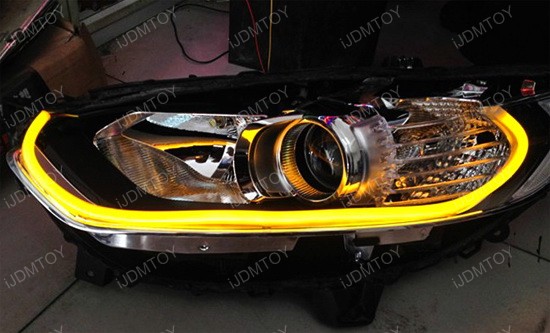 Each set comes with two strips that are 24 inches in length with both xenon white and amber yellow built-in so that they can also be used as signal lights. Imagine how sleek the LED lights would look at an intersection with the strip flashing in one uniform motion.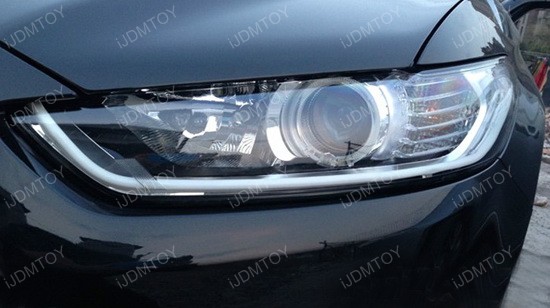 This LED strip sits inside of the headlight so you'd have to open it up in order to achieve that unique look. Therefore, we recommend professional installation. Soon enough, you'll get the LED Audi look that everyone on the road envies. You might even turn heads when you pull into a parking lot!