October 6, 2014:
One of our readers brought to our attention about bulb wattage in regards to H16 and H11.
To clarify, this post merely points out the varying shapes of the H16 and H11; this post does not refer to the bulb's wattage in any way. When we mention H11, H16, 5202, we are talking about the bulb shape, regardless of the wattage.
Being the enthusiastic car lover that he is, one of our customers ordered some H16 LED bulbs from us to replace his stock Osram bulbs for his 2014 Toyota Corolla with the intention of making his ride look pretty sweet. The back of the Osram bulbs were labeled H16, but for some reason, the our LED bulbs didn't fit.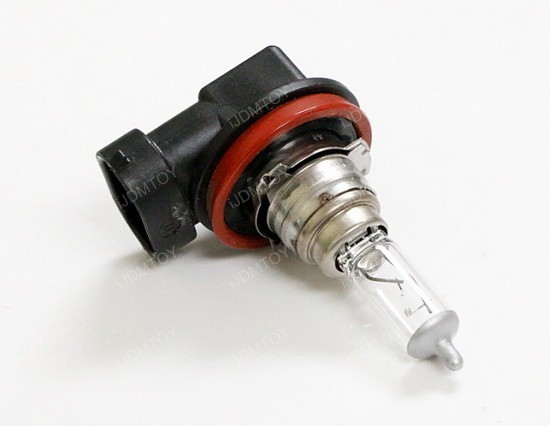 He brought his Osram stock bulbs and our LED bulbs into to our store and we did some troubleshooting to determine what the issue was.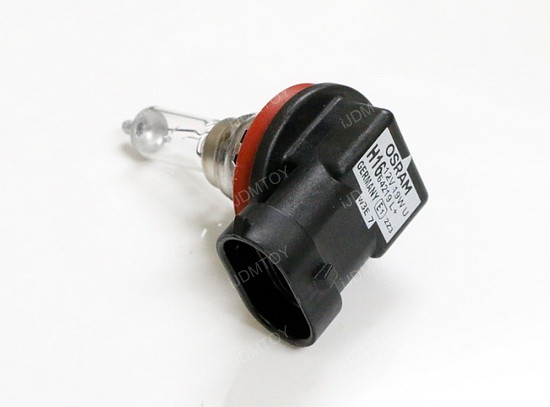 Turns out, the labeling was wrong on the stock bulbs from Osram. The Osram H16 bulbs are actually H11 bulbs! The back of the Osram bulbs may say H16, but they were definitely mislabeled for unknown reasons. We borrowed the two bulbs from our customer so you can see the difference. The white bulb is the actually the true H16 bulb (same as 5202 bulbs).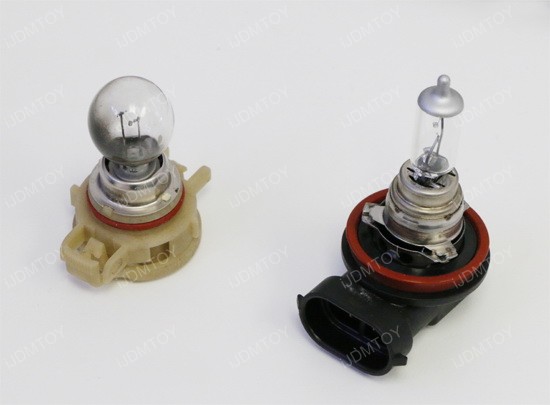 We grabbed an H11 bulb from our inventory and compared it to Osram's so-called "H16" bulb and what do you know? We put the mislabeled H16 into an H11 housing harness and all the locks and tabs fit. Osram's bulb is confirmed a mislabeled H11.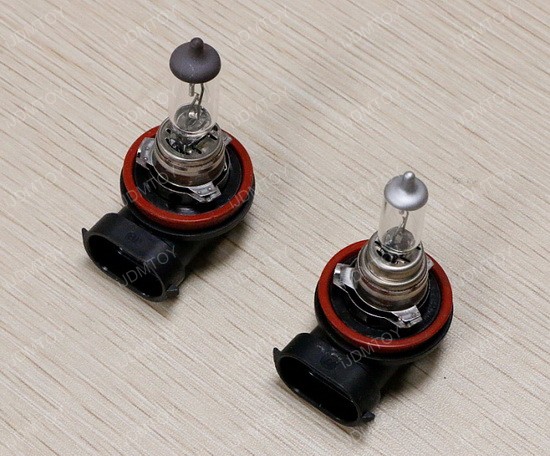 In situations like these, don't just look at the part numbers at the back of the bulbs. You can do some brief research on various LED bulbs or send us a photo of your stock bulbs side by side with LEDs. We will be more than happy to tell you which LED replacement you need.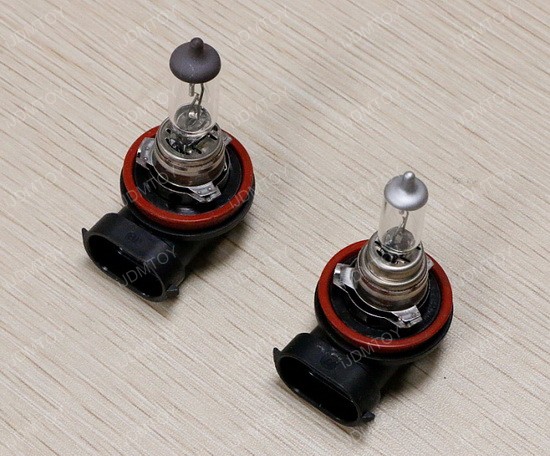 At this time, we aren't sure why Osram's bulb is mislabeled, but we are investigating this and will let you guys know when we have our results.
It's okay to make mistakes! Even big companies like Osram sometimes do.